Fig Tree Pocket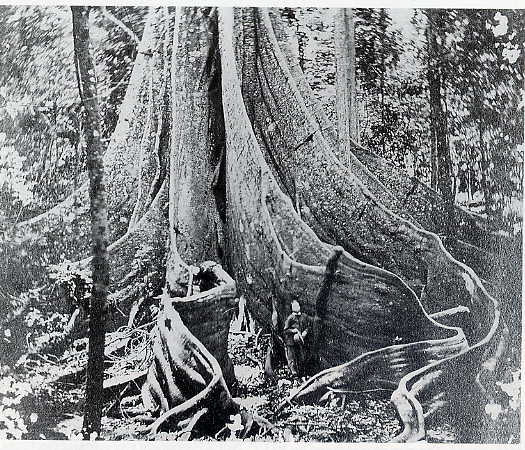 Fig Tree Pocket, ca 1866
This is possibly the fig tree after which the suburb was named. A letter from A.V. Herbert at the Department of Lands and Works to the Surveyor General has been located and it states:
"Sir, I have been desired to request you to be good enough to reserve the land situated about halfway between Oxley Creek and the Seventeen Mile Rocks on the left bank of the Brisbane River and upon which a remarkable fig tree stands of which a photograph is enclosed - it is assumed that there will be no difficulty in recognising the spot...".
This letter was dated 14th June 1866 and is held at Queensland State Archives. The tree is no longer there, many reasons for its disappearance having been put forward such as floods, fires, land clearing and also erosion.
Ref: Brisbane's Western Suburbs - Our Heritage in Focus [State Library of Queensland Foundation]
Fig Tree Pocket is a suburb of Brisbane in the Australian state of Queensland. (Wikipedia)
See also
Fig Tree Pocket history