Cruise of North Atlantic and sub-arctic islands

Drug paraphernalia like bongs and scales, and seeds are available in many specialist stores and supermarkets all through the tourist area of Amsterdam. Less so in the suburbs.
Day 1, 2, 3, 4.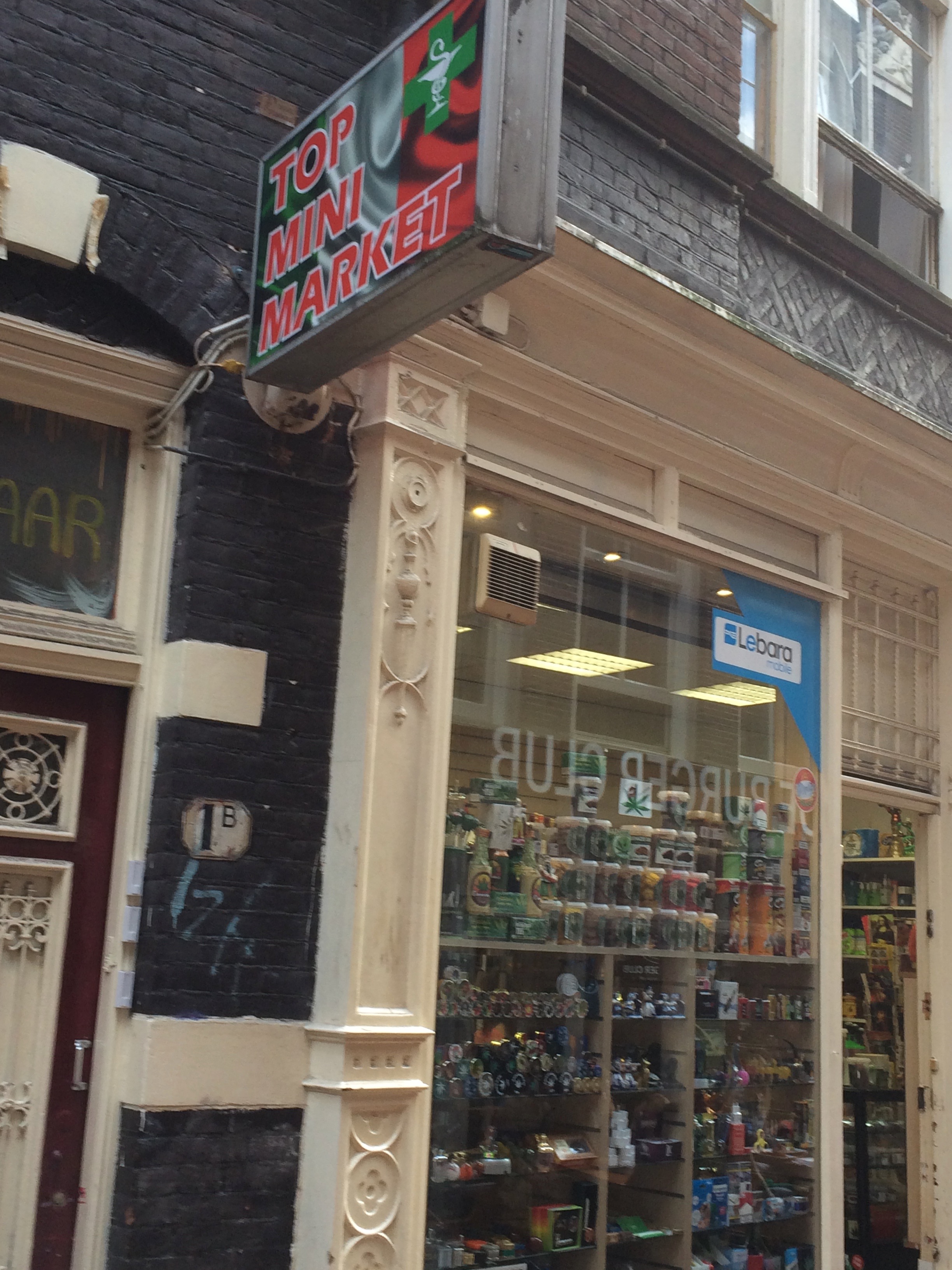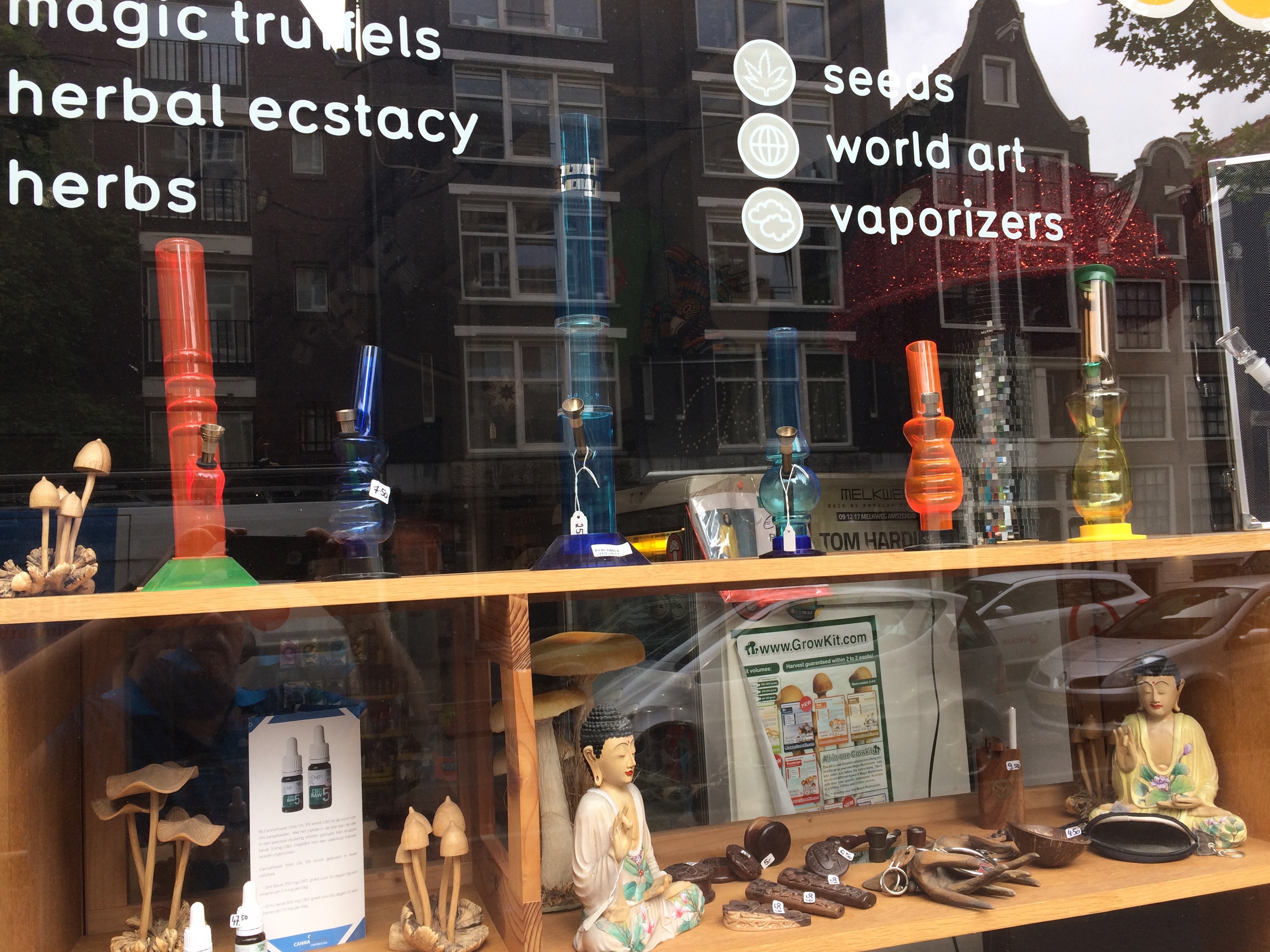 Maritime museum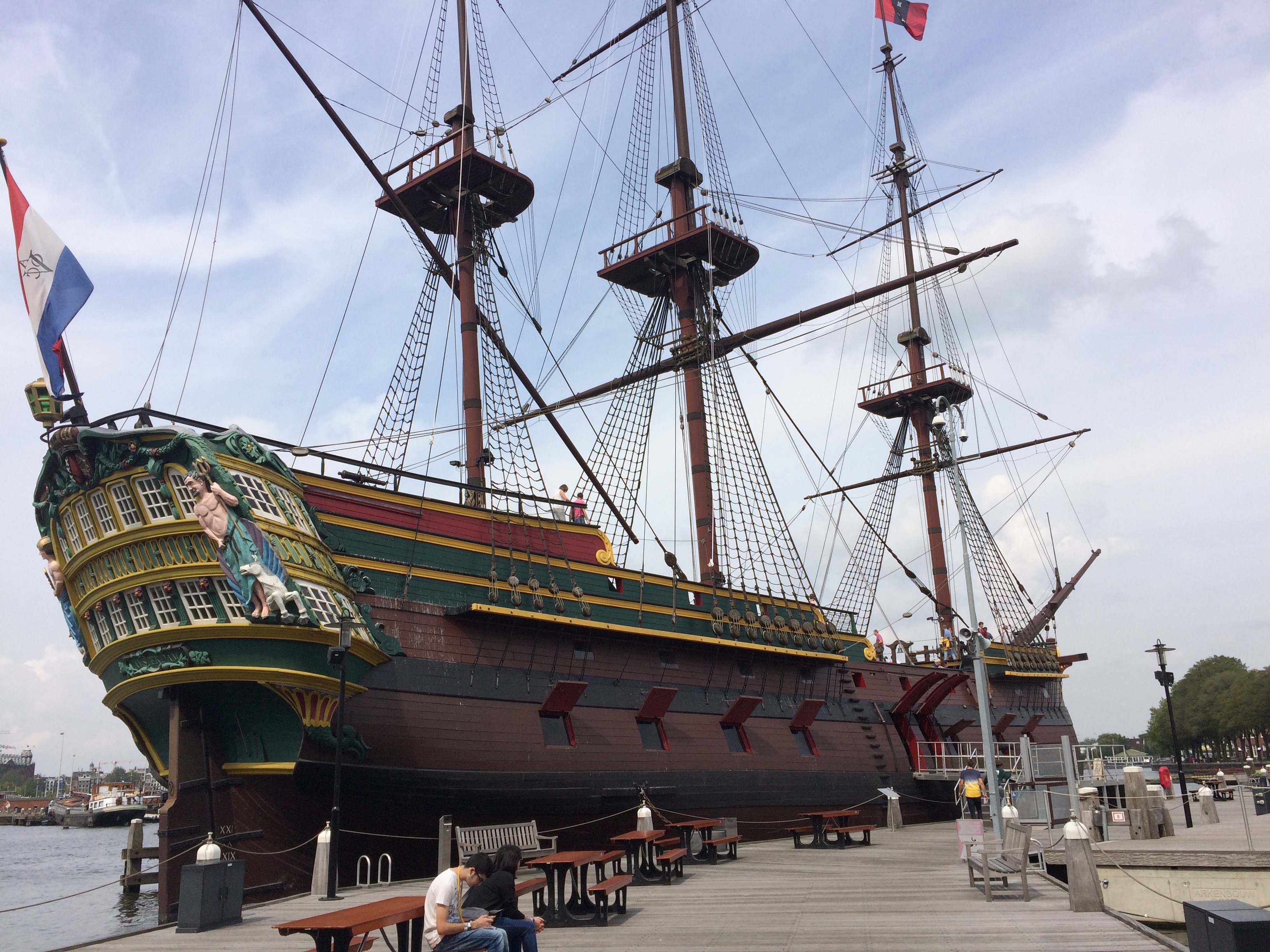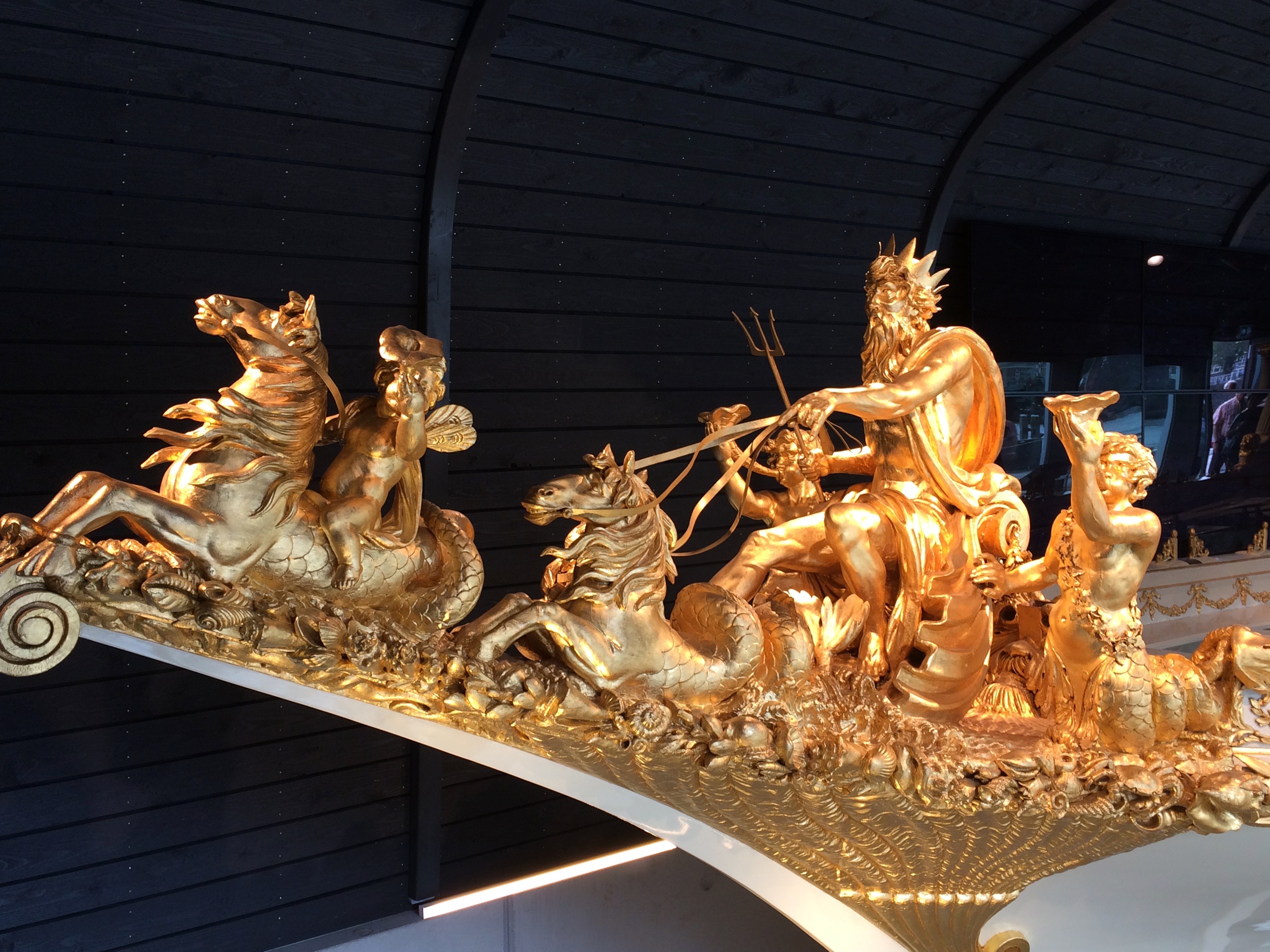 Canals


The lock to the North Sea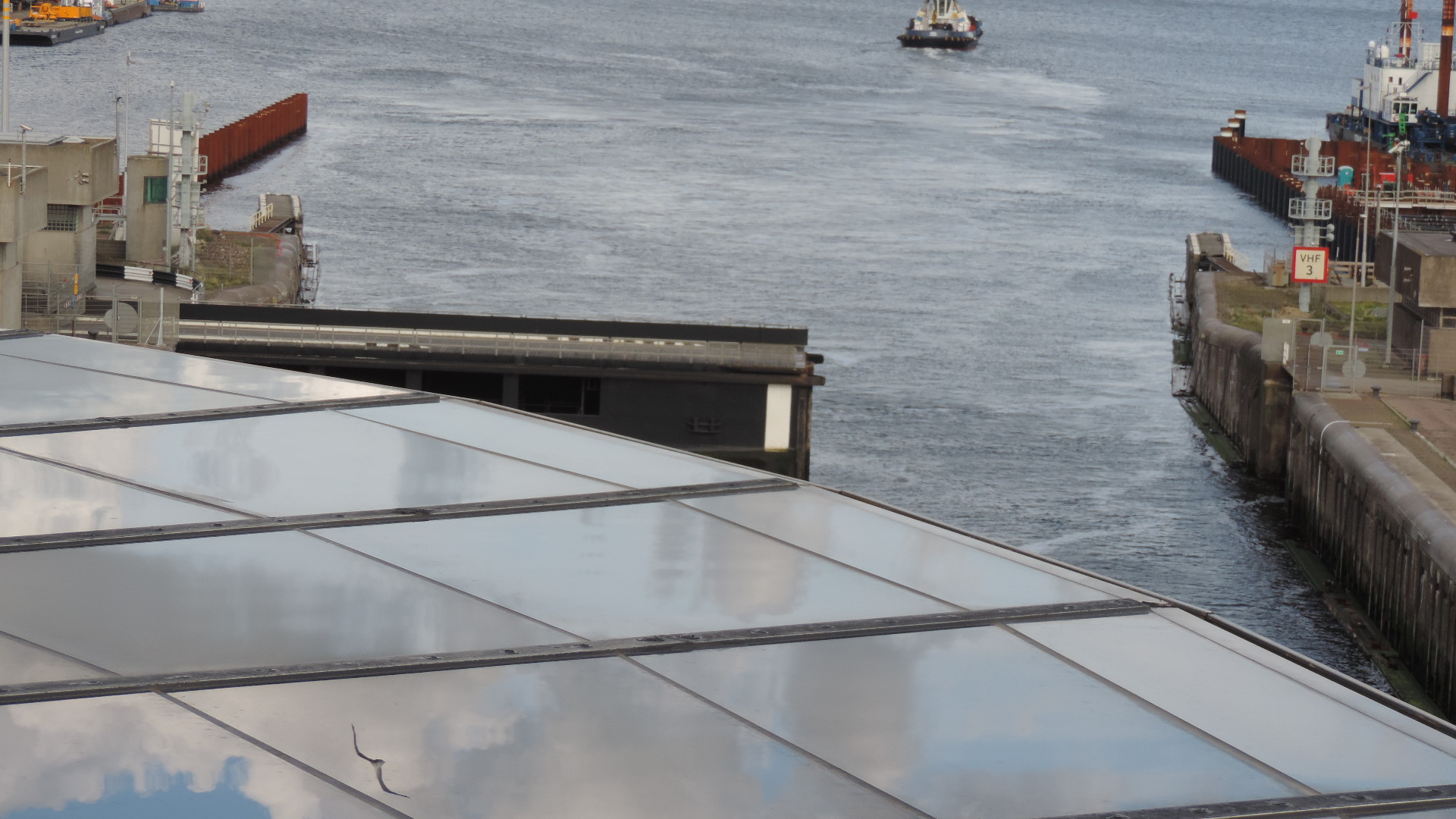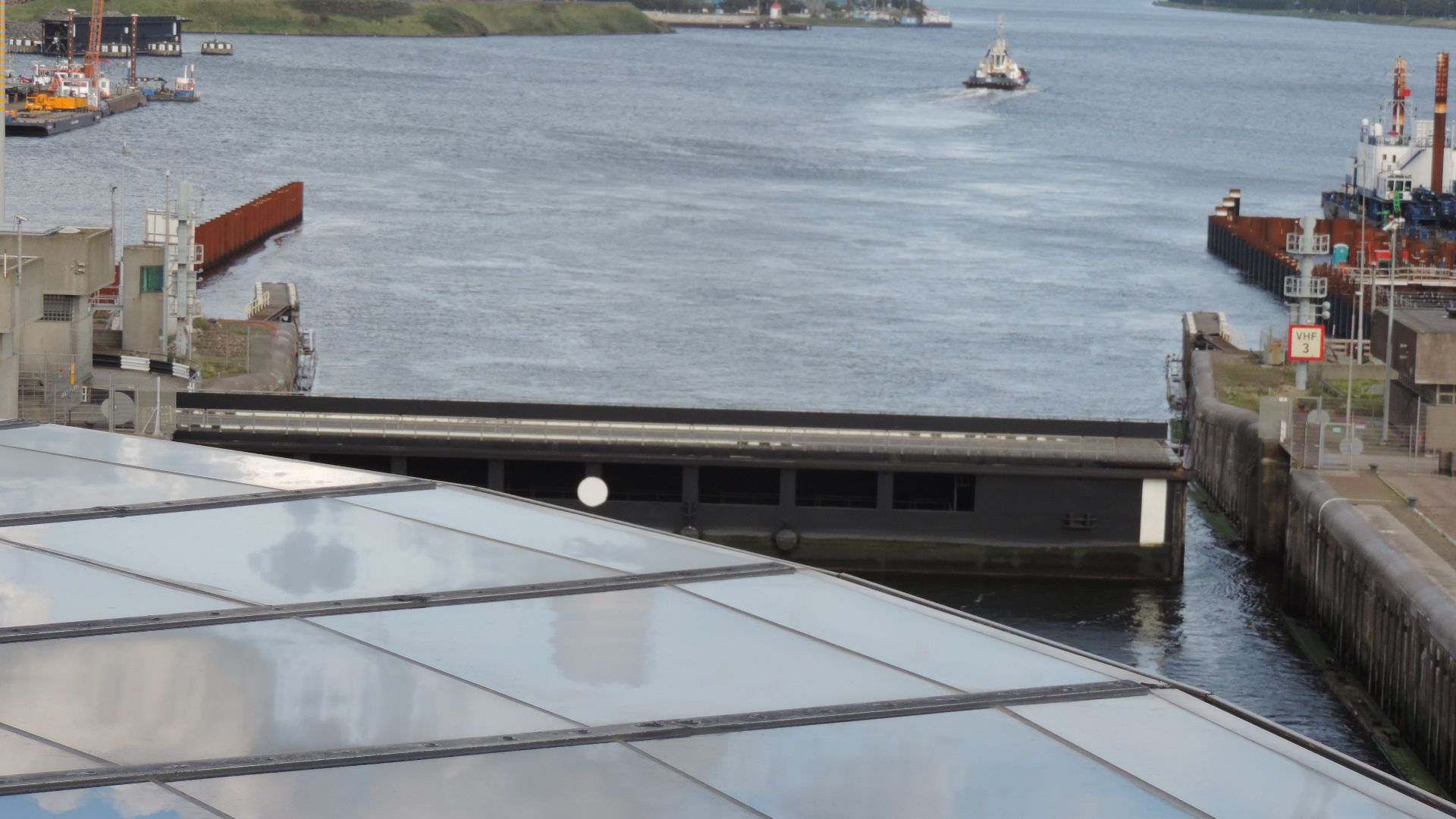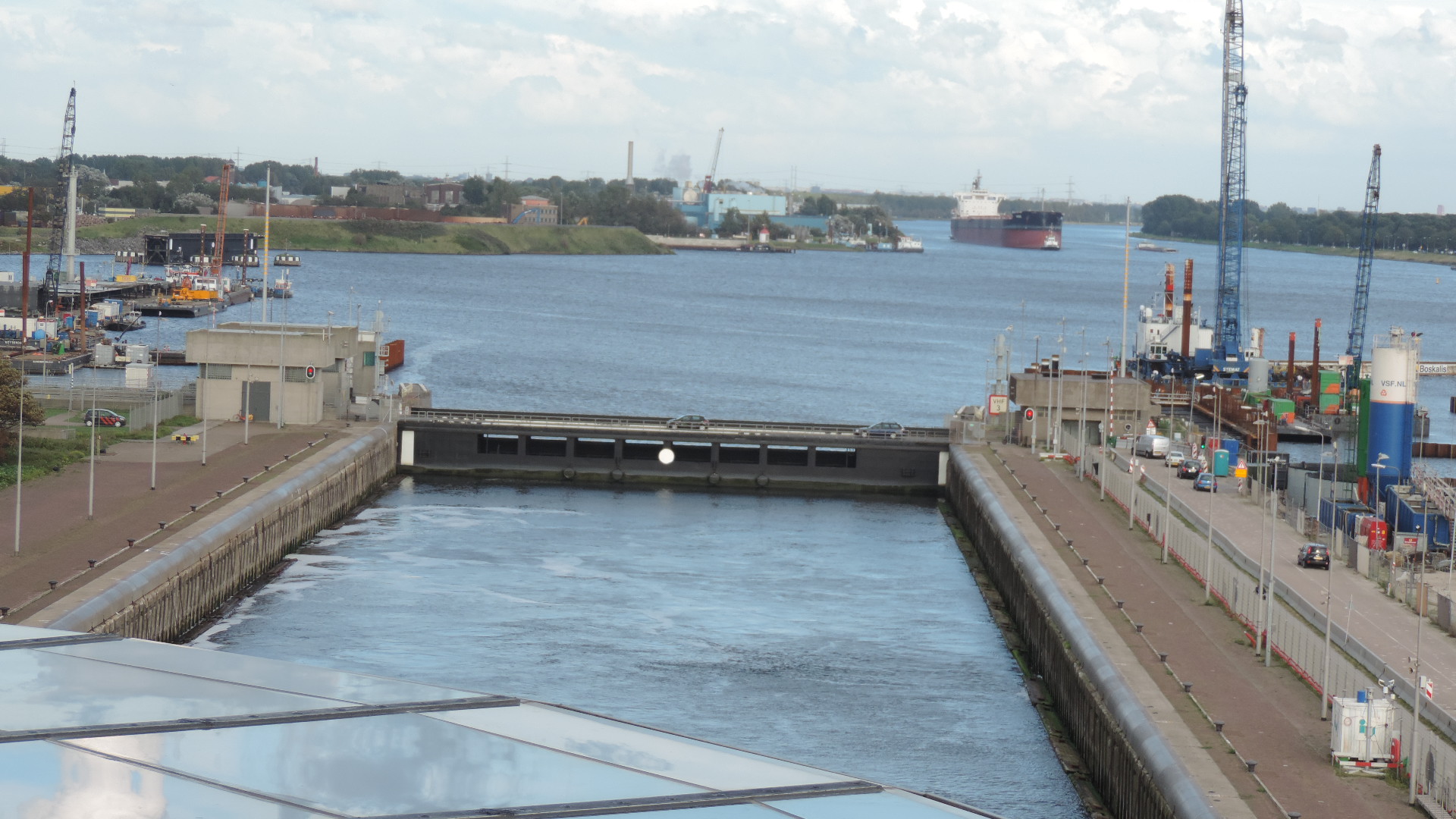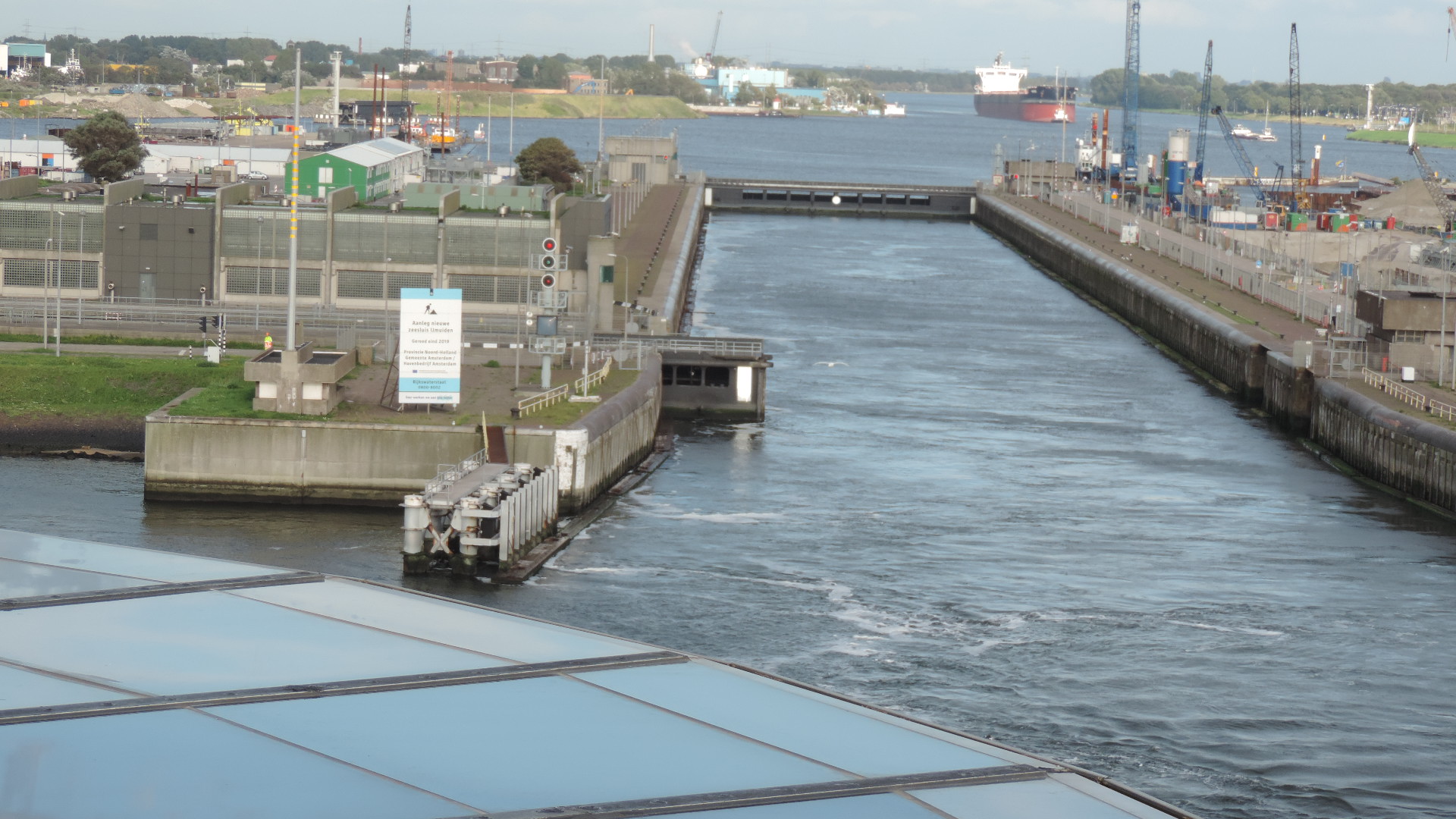 Lerwick - a port town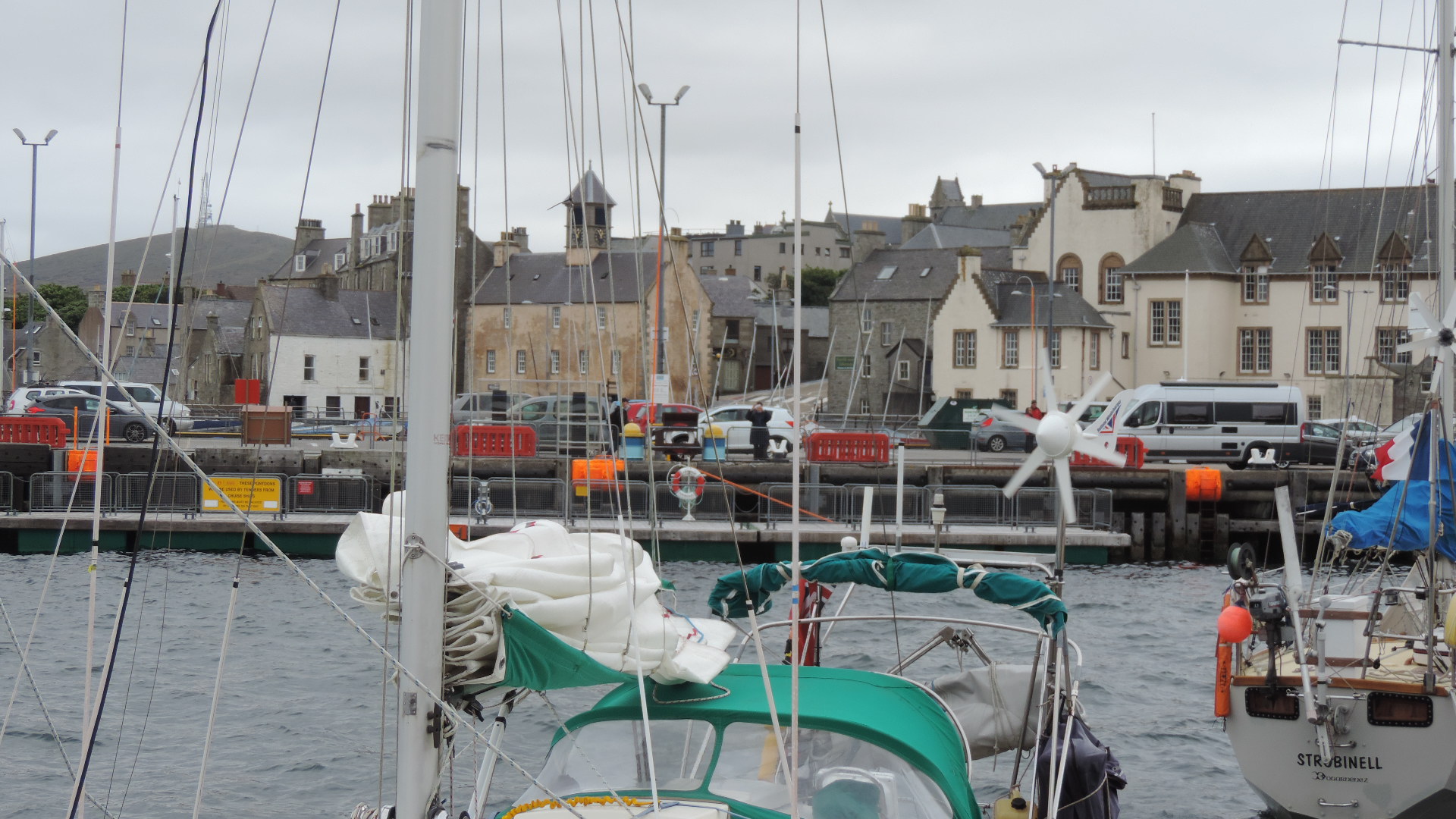 Disassembling oil rig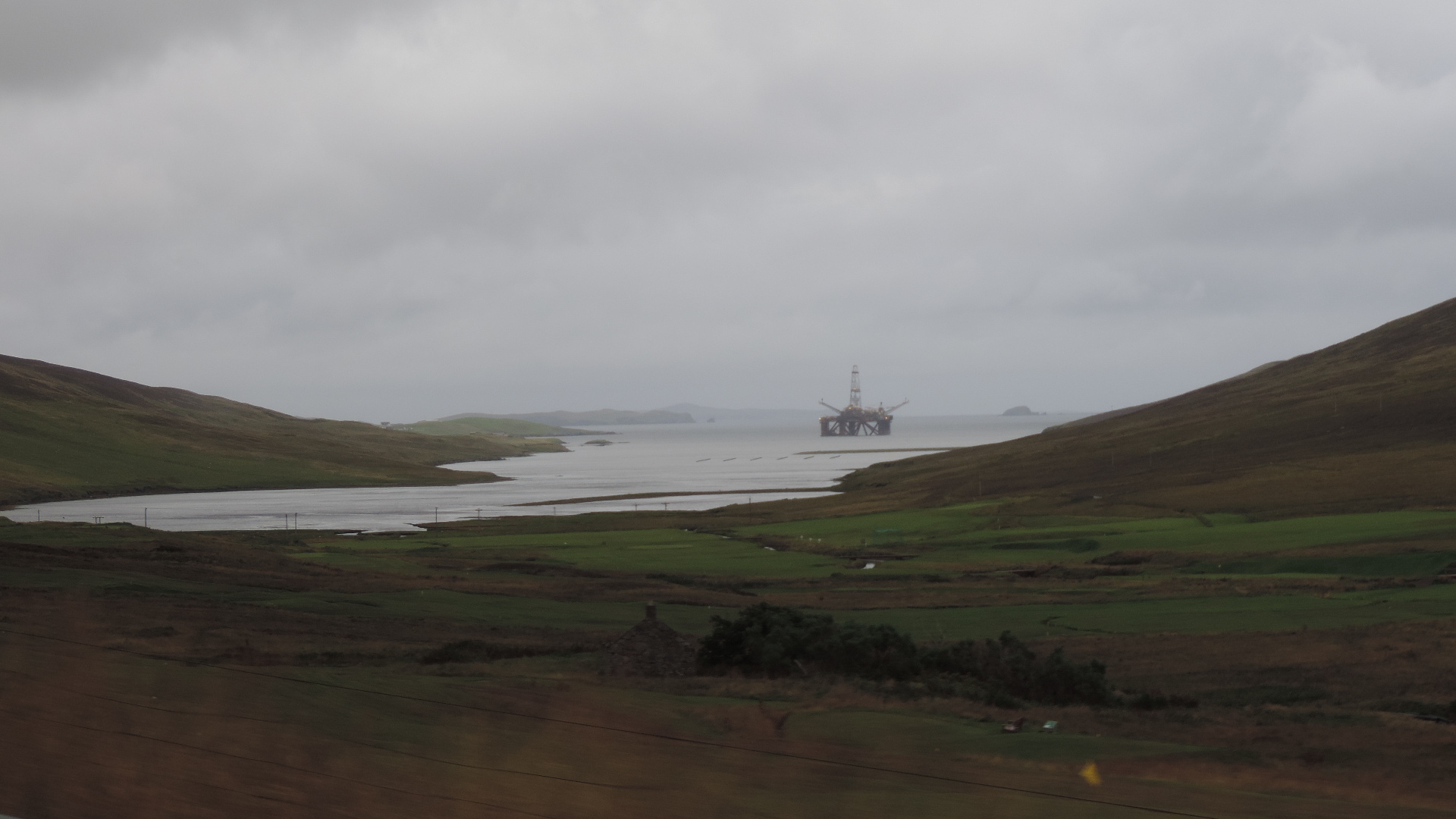 Rural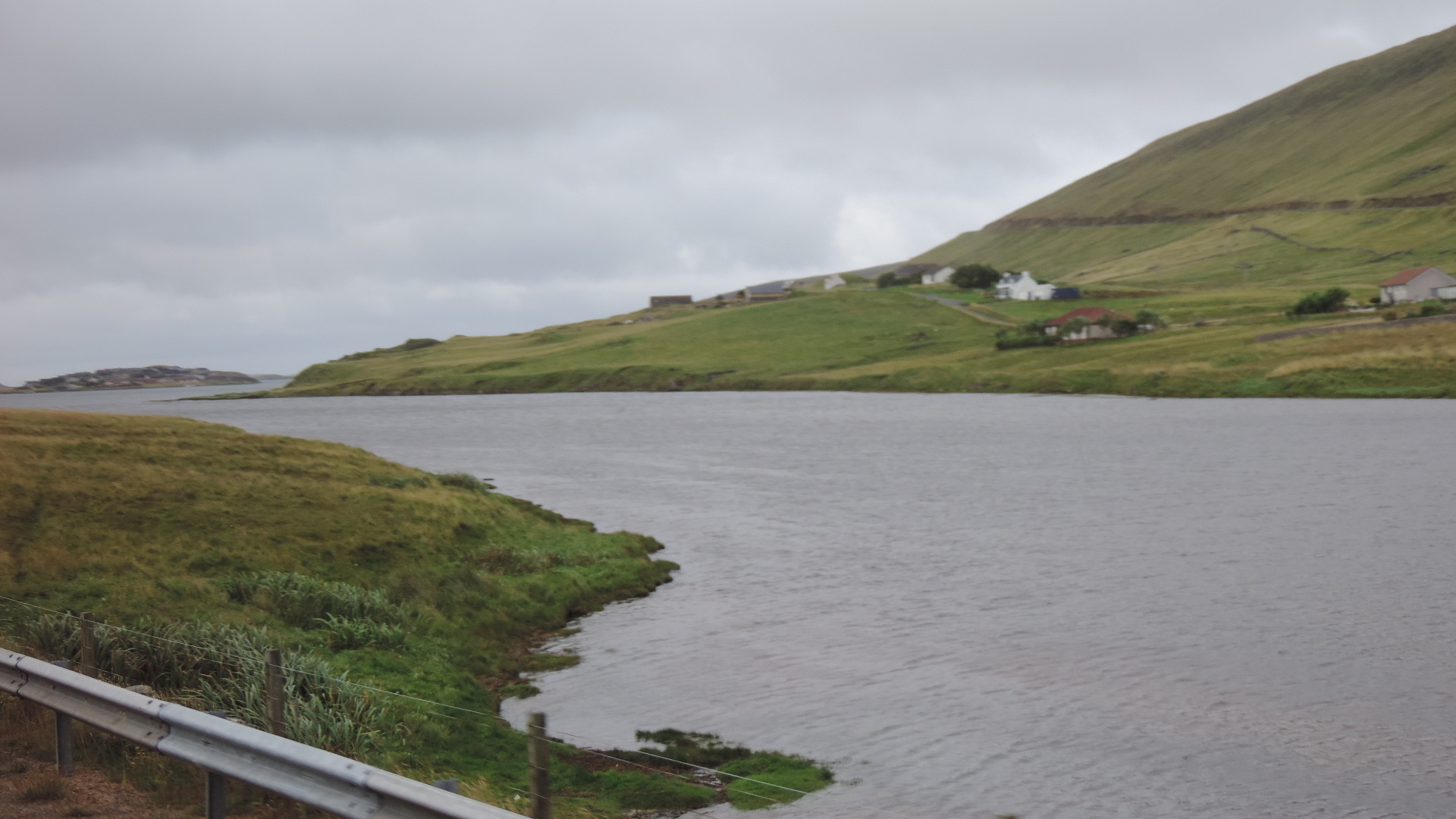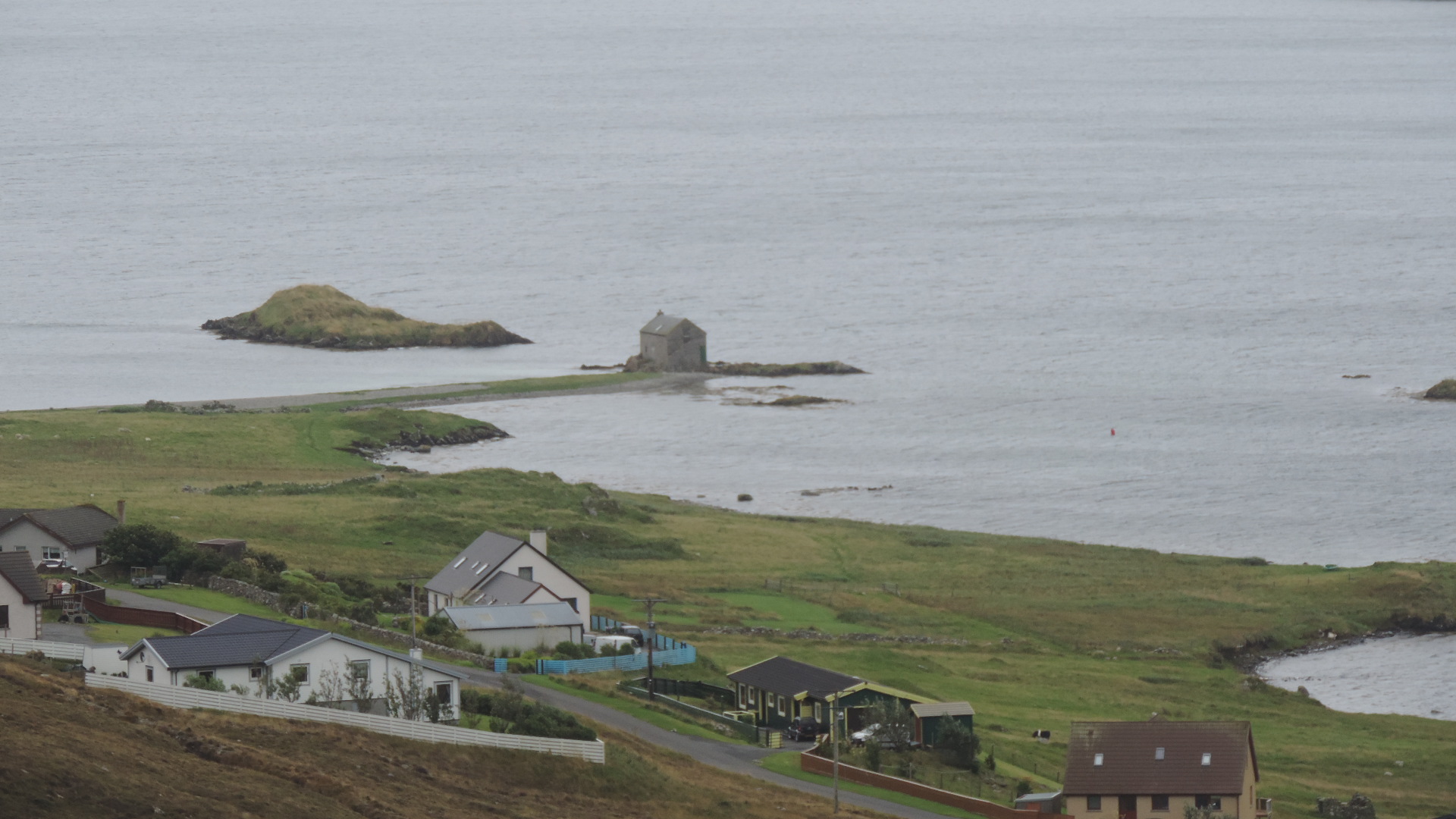 Scalloway - other port, Shetland ponies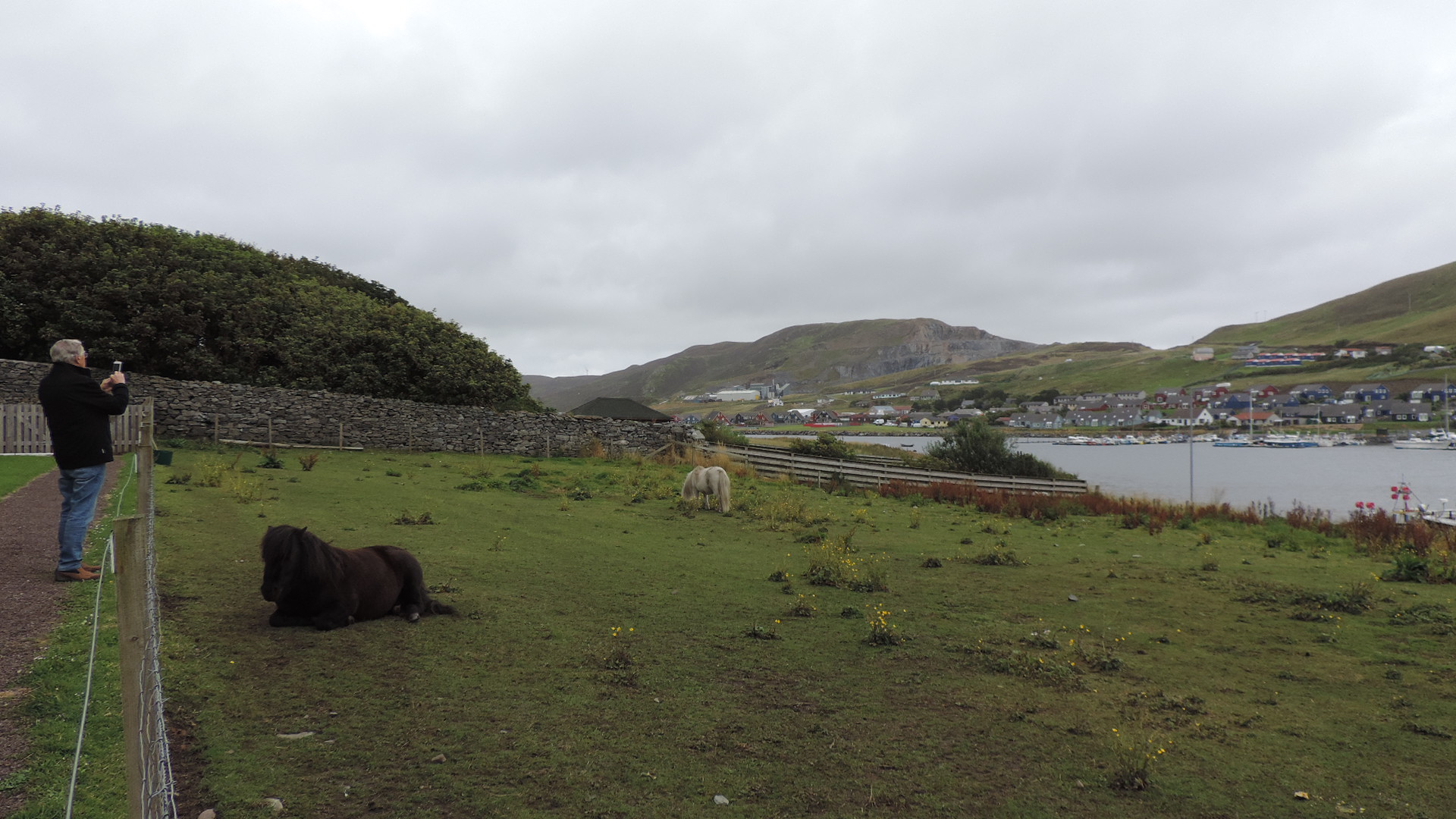 Castle of guy who was caught by tax inspectors in his bolt hole because they could smell his tabacco smoke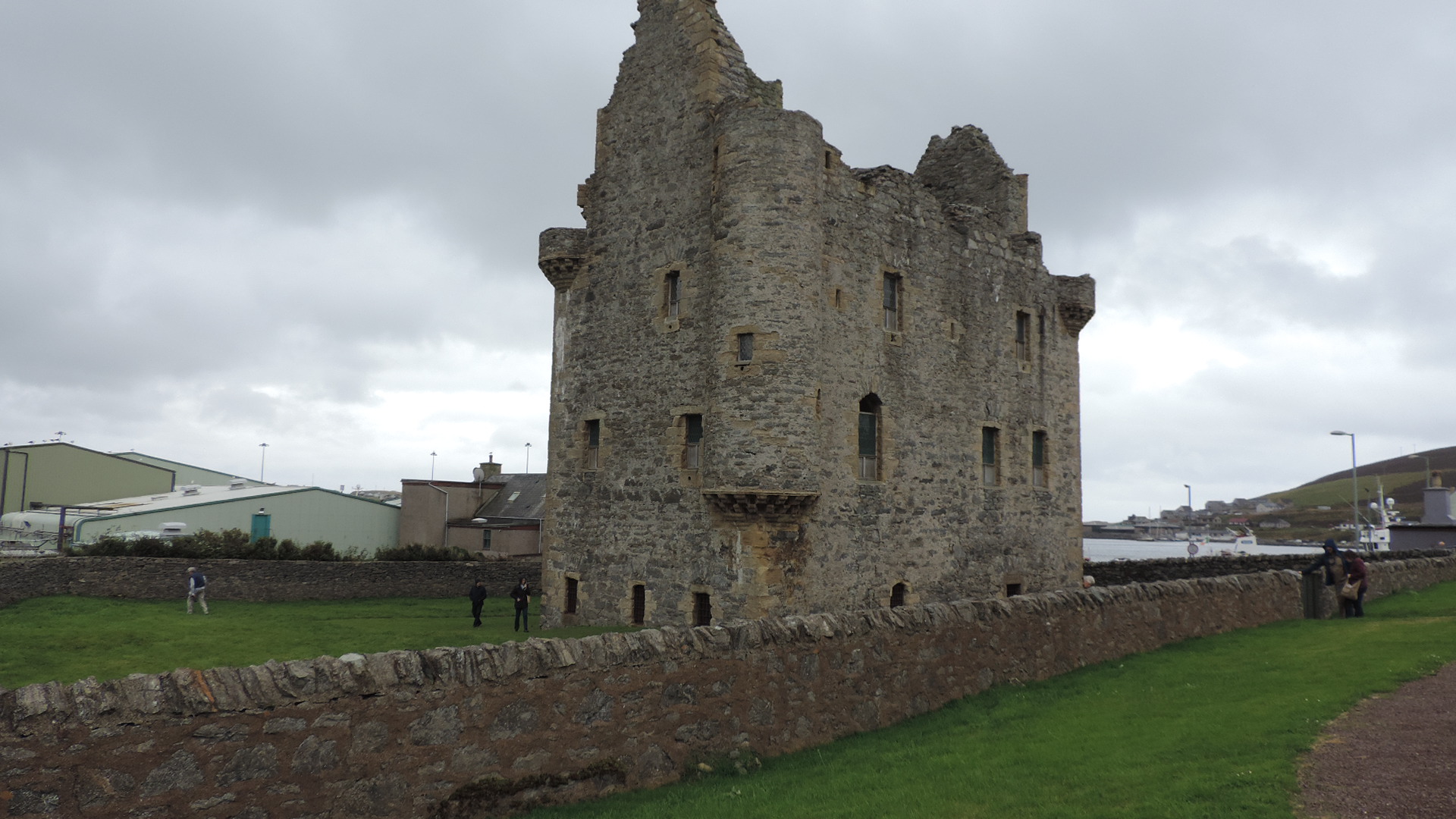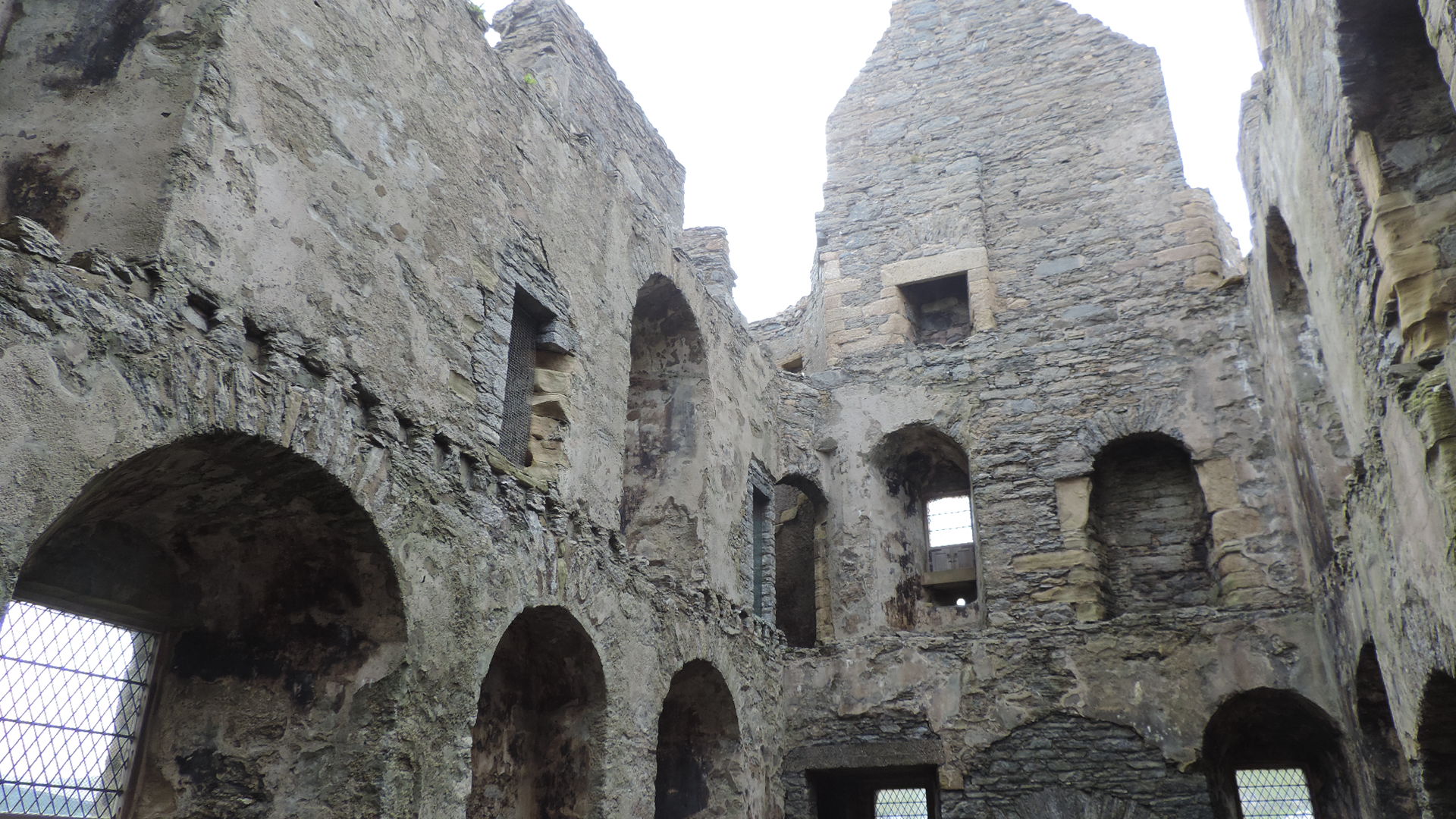 TV series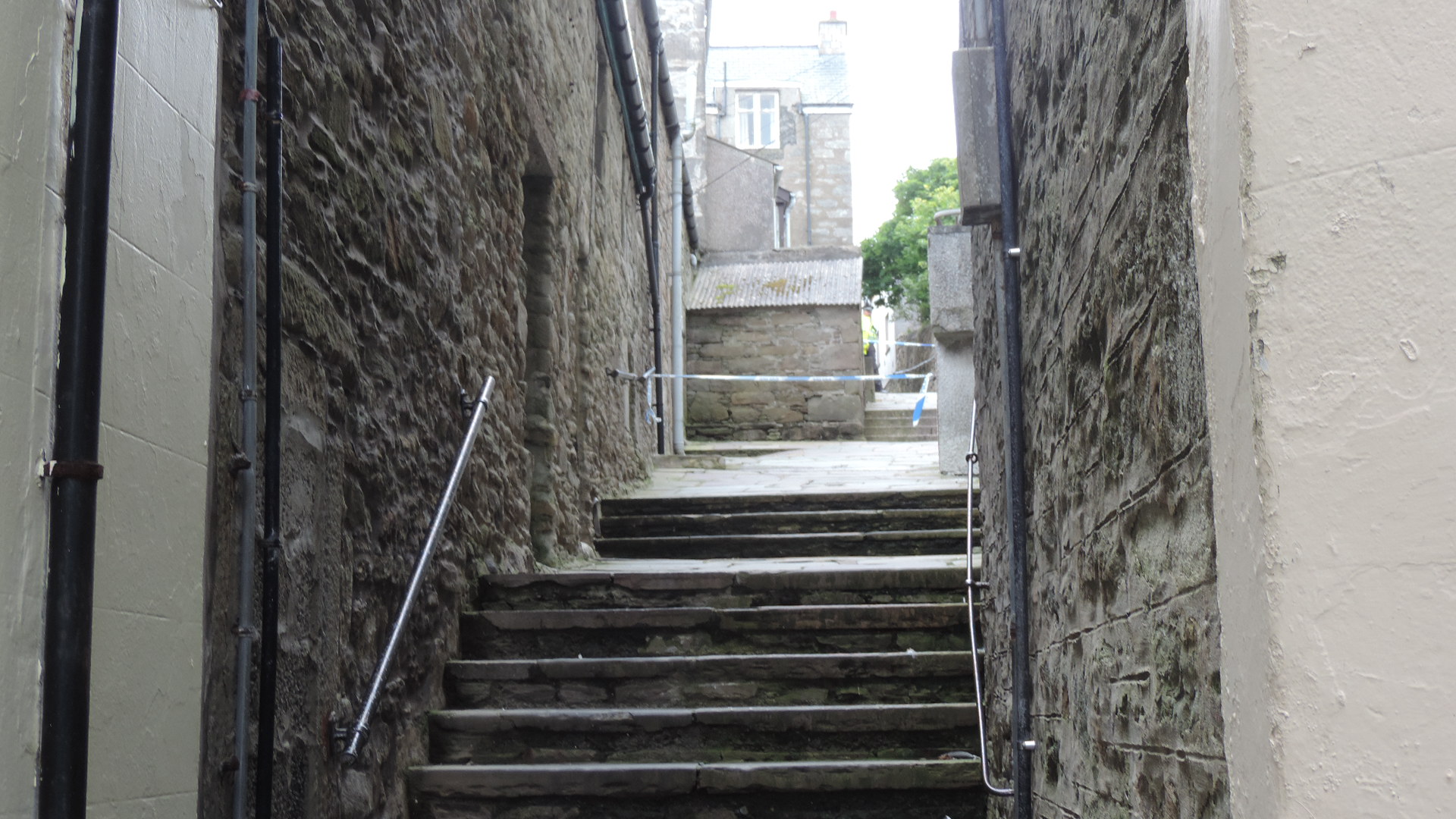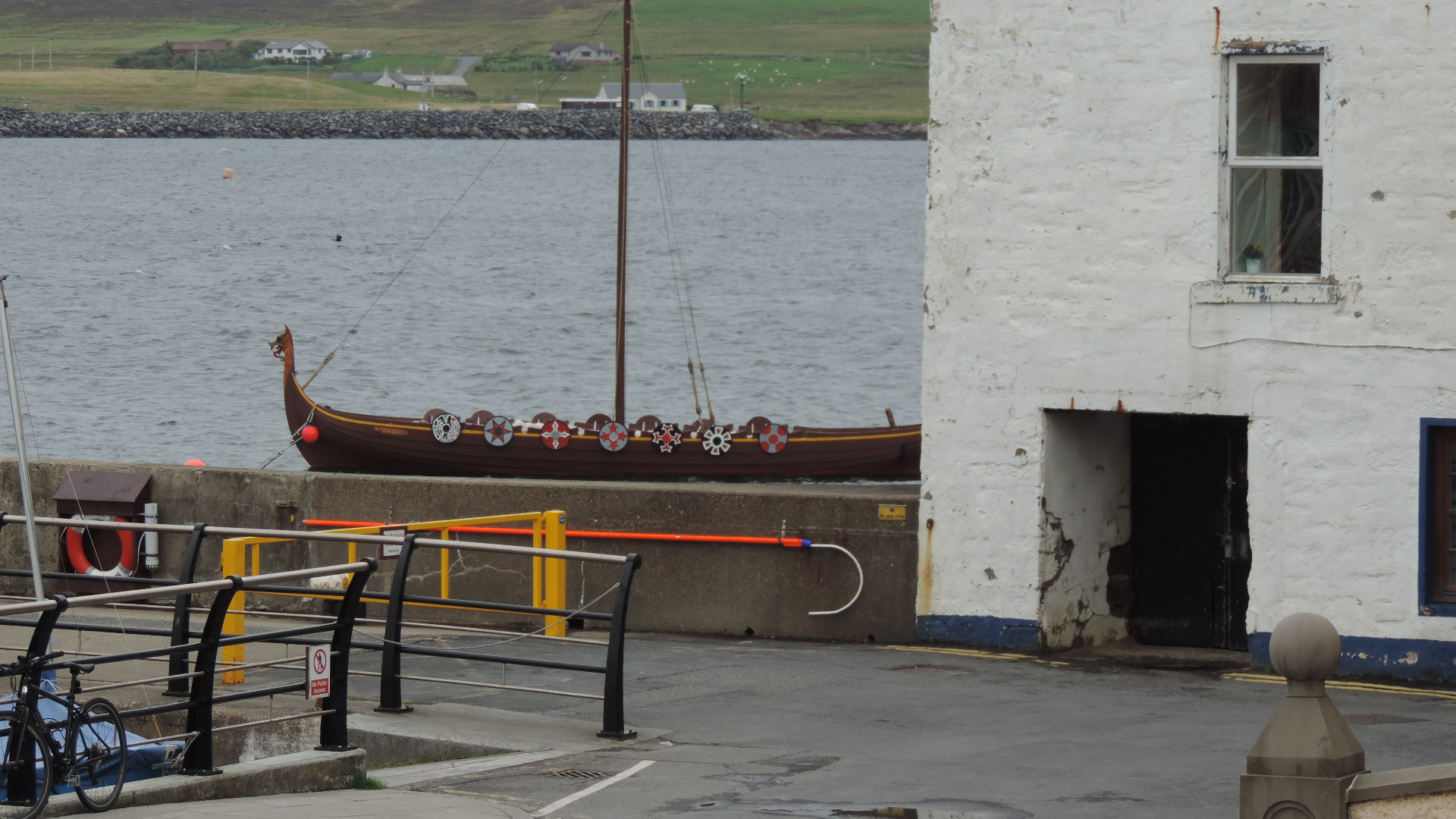 Viking heritage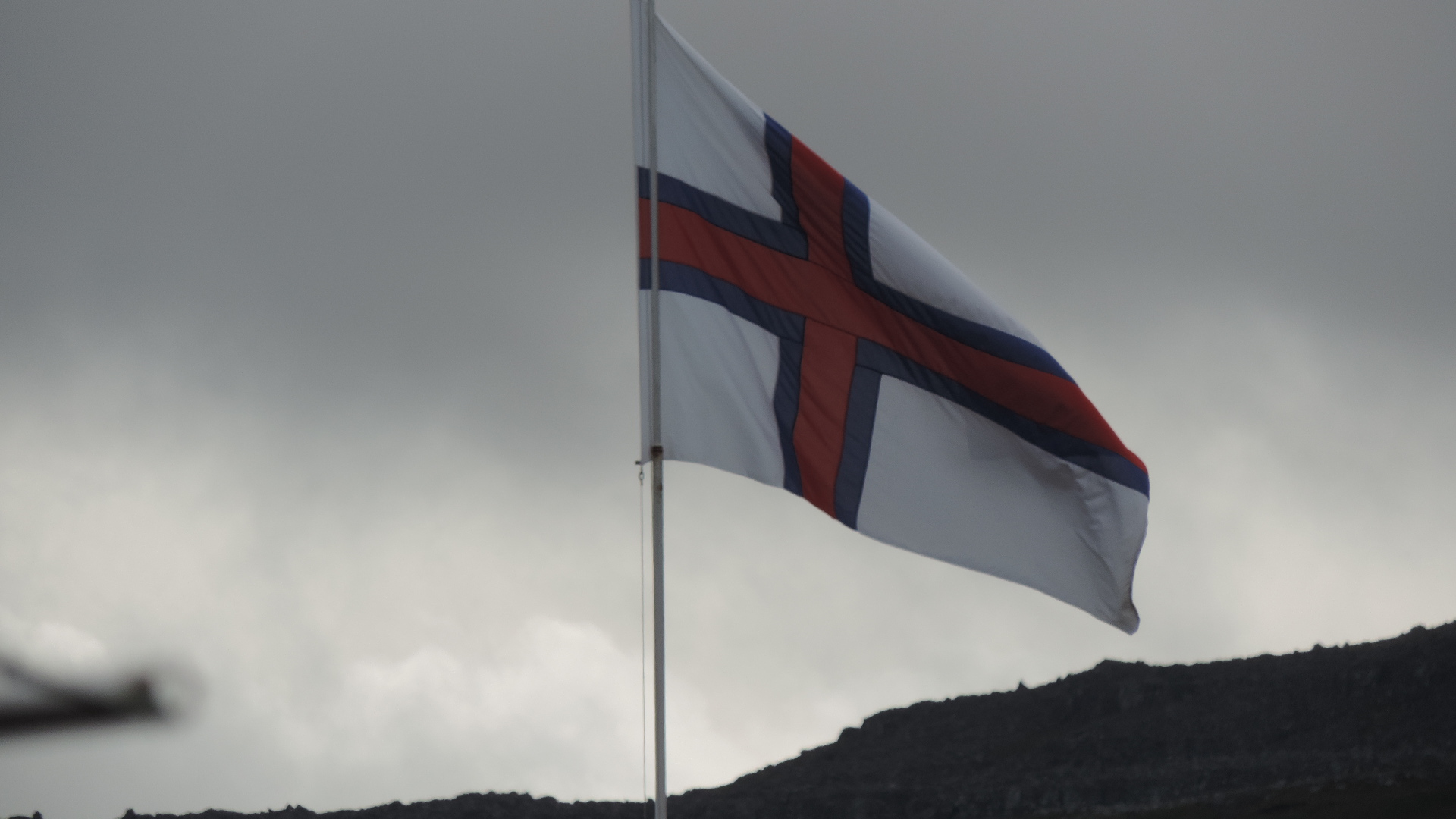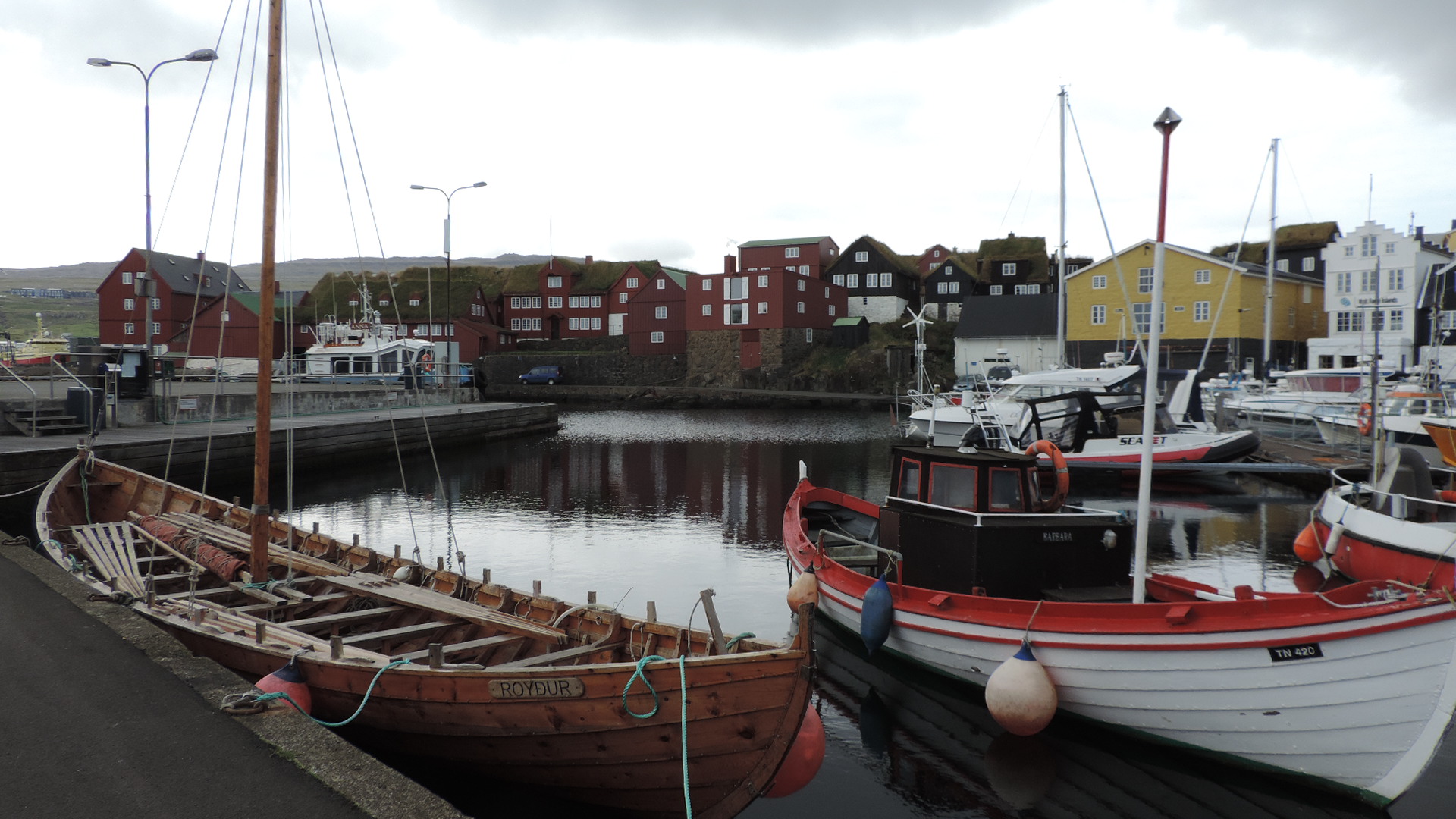 Grass roof is common in modern houses. It insulates well, but does require a stronger truss to support it. Modern roof has good sealing, whereas older forms used birch bark as the lower layer to waterproof. On top of this are 2 layers of turf with the lower layer being roots up. Also samples in old part of town mostly 1800s, but some 1600s. And on a sod house construction farmhouse. This is stone, with earth fill between stones and grass roof (except for the hole at apex to let smoke escape).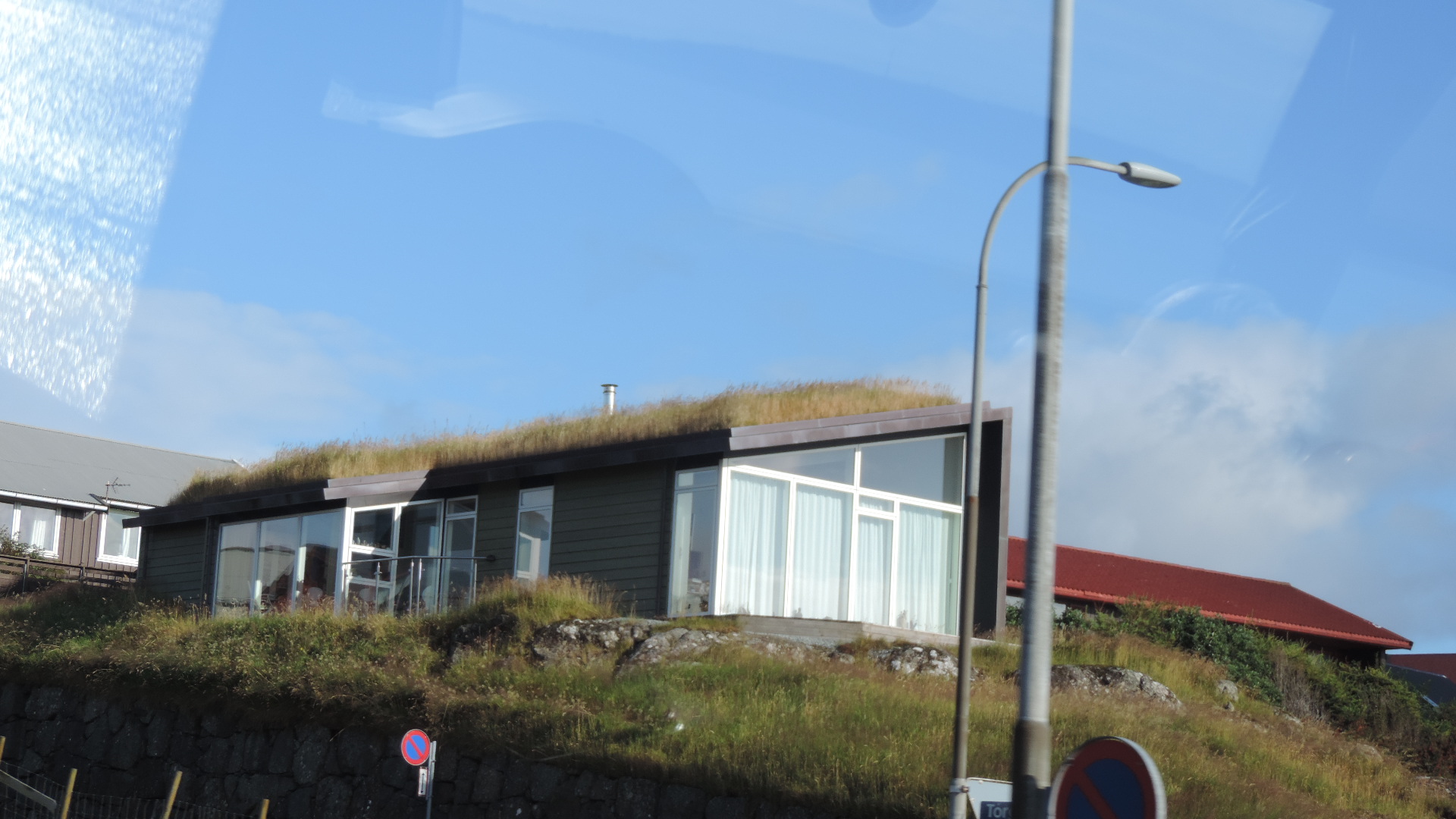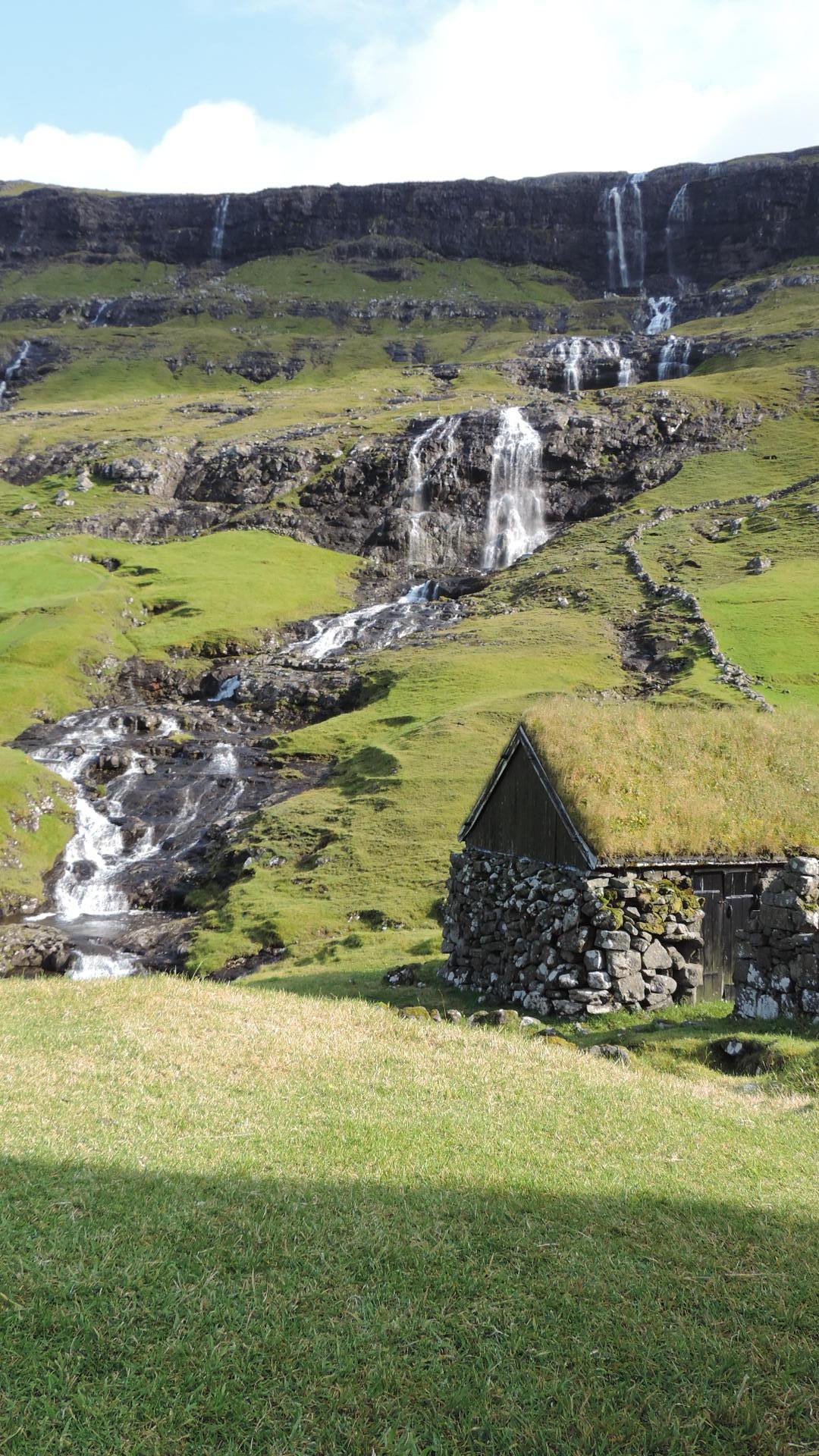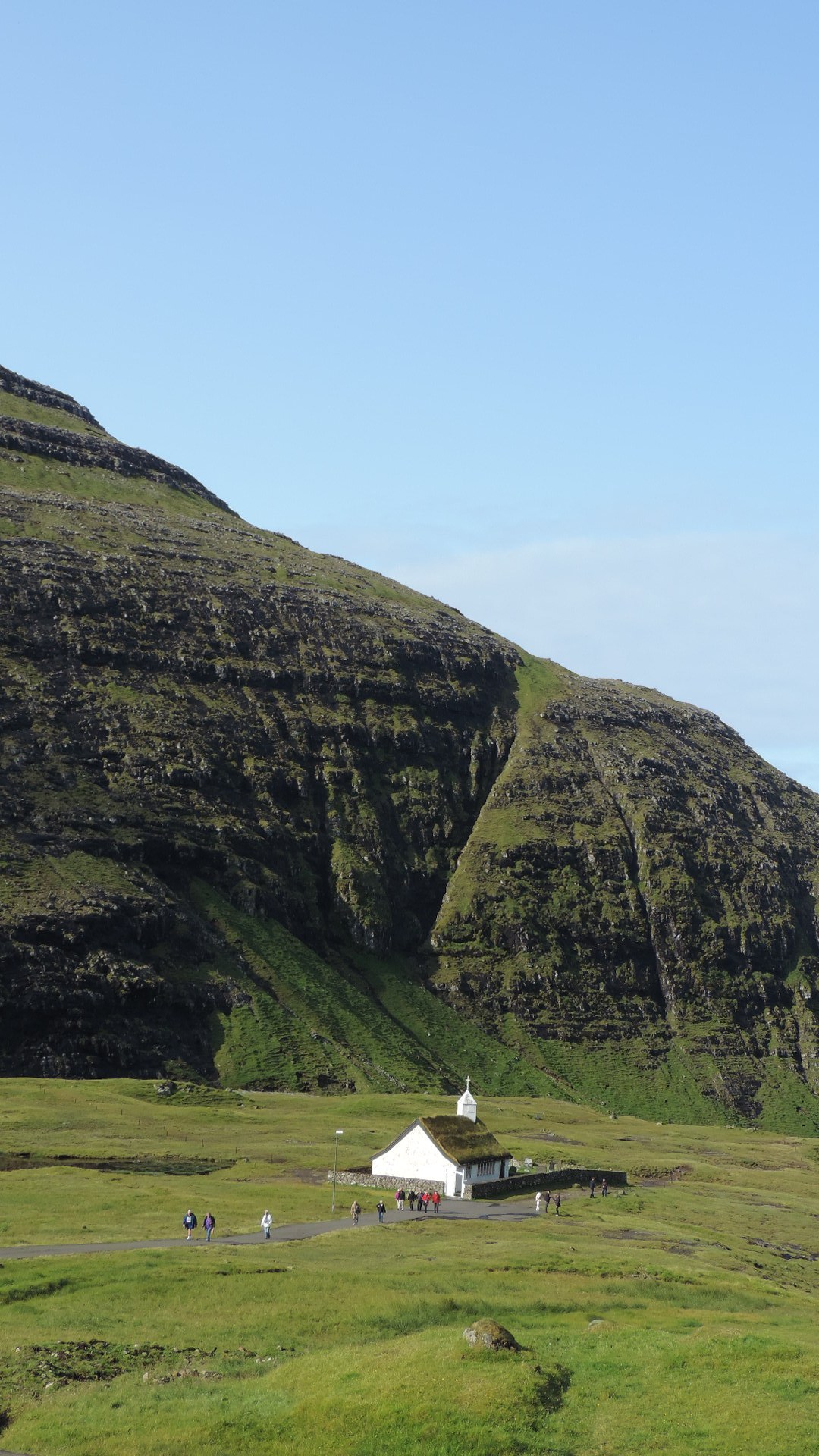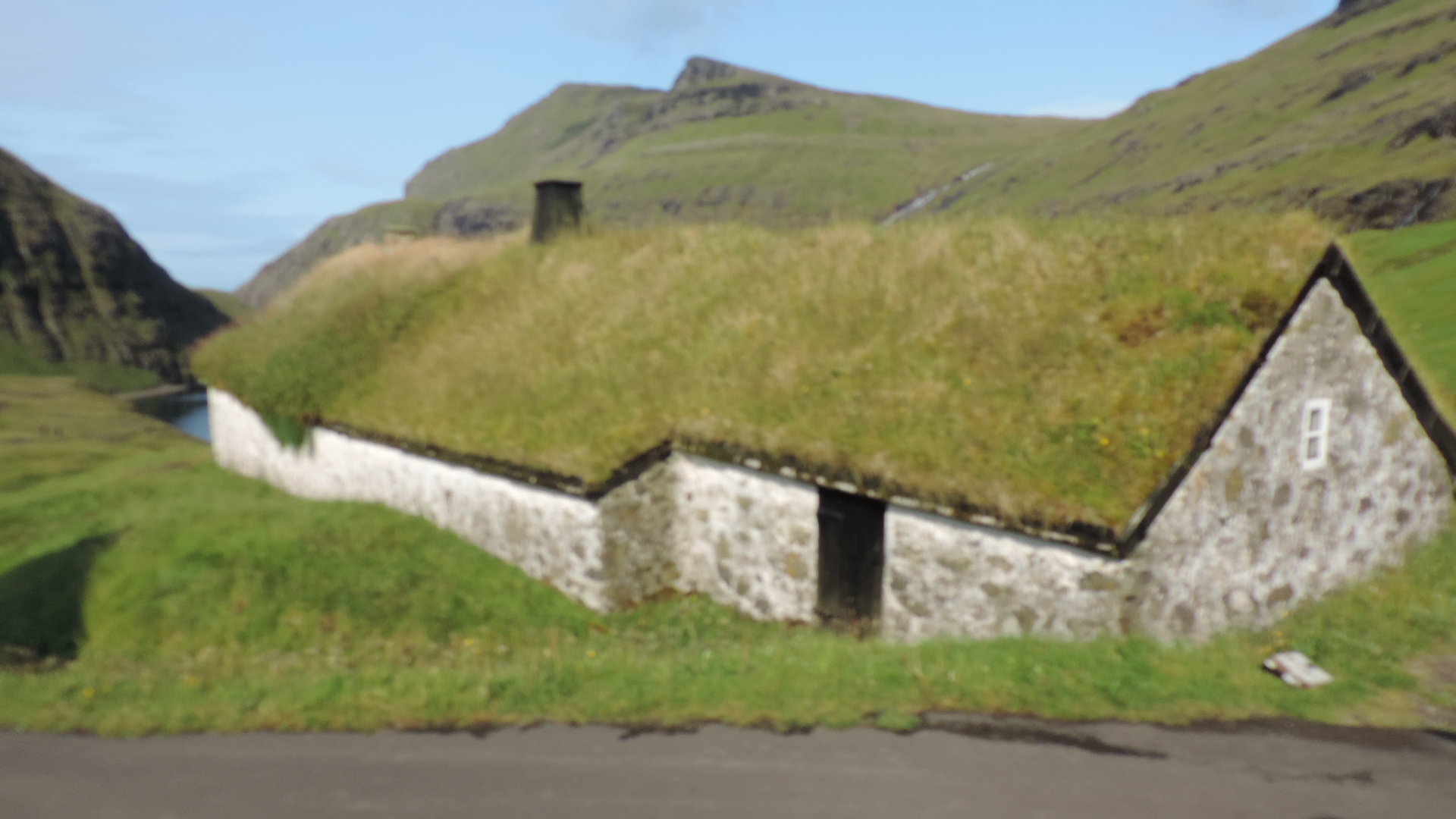 Towering fjiords with mirror still water except for the waterfalls.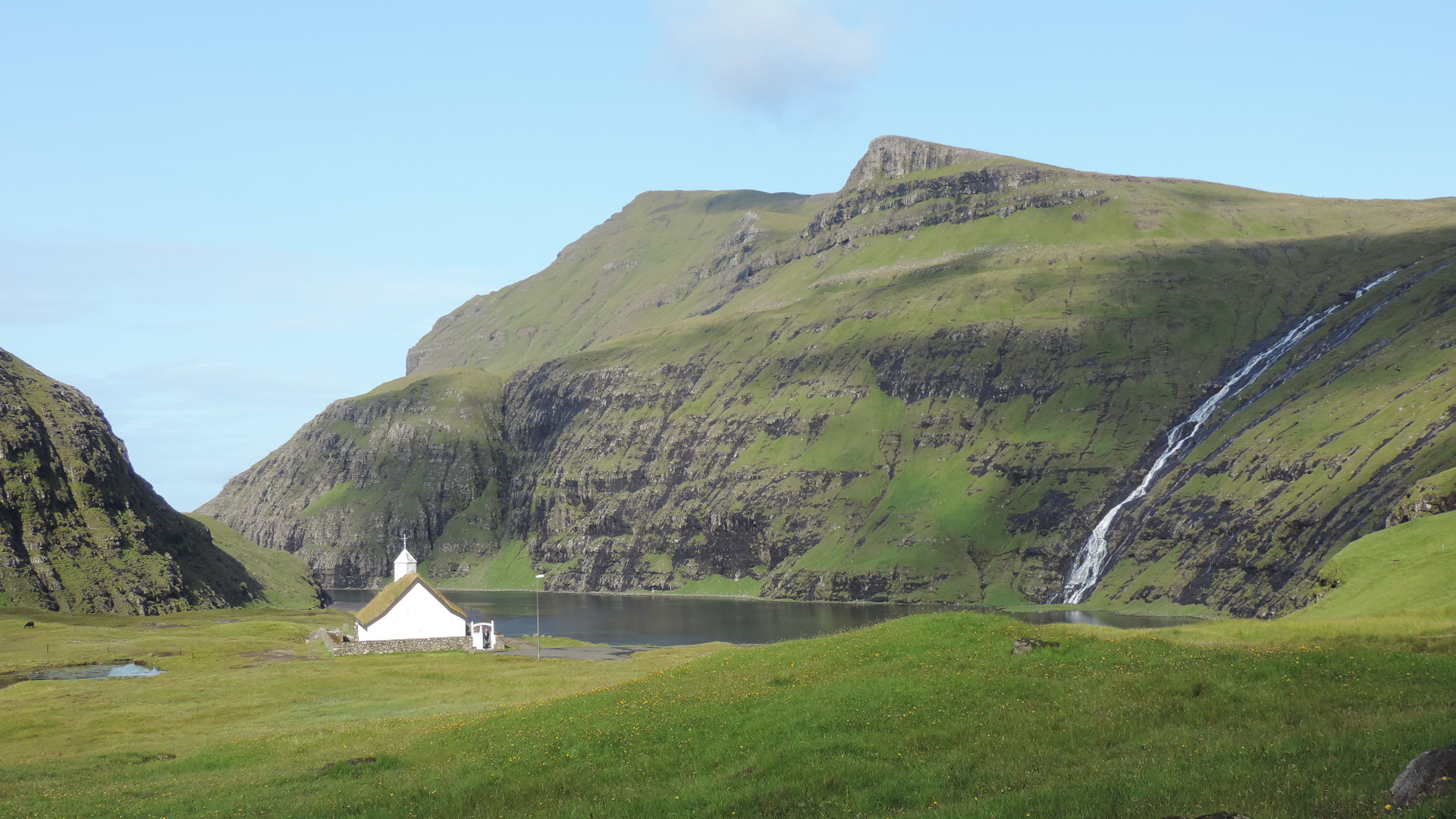 The roads over the high passes are affected by fogs and gales, roads around cliffs near sea level get earth slides, so they build tunnels. Similarly, they tunnel to other islands because bridges get very exposed too.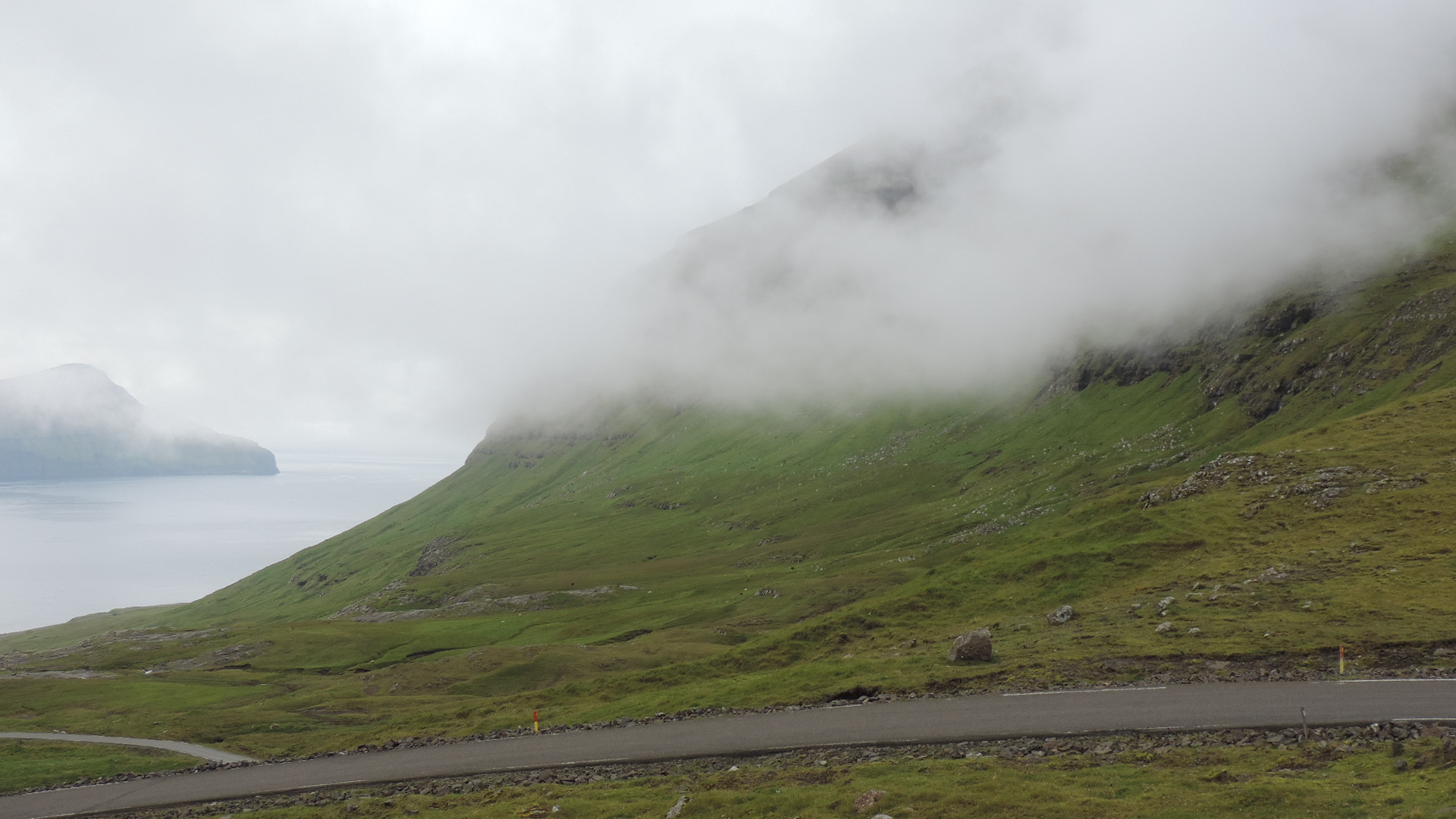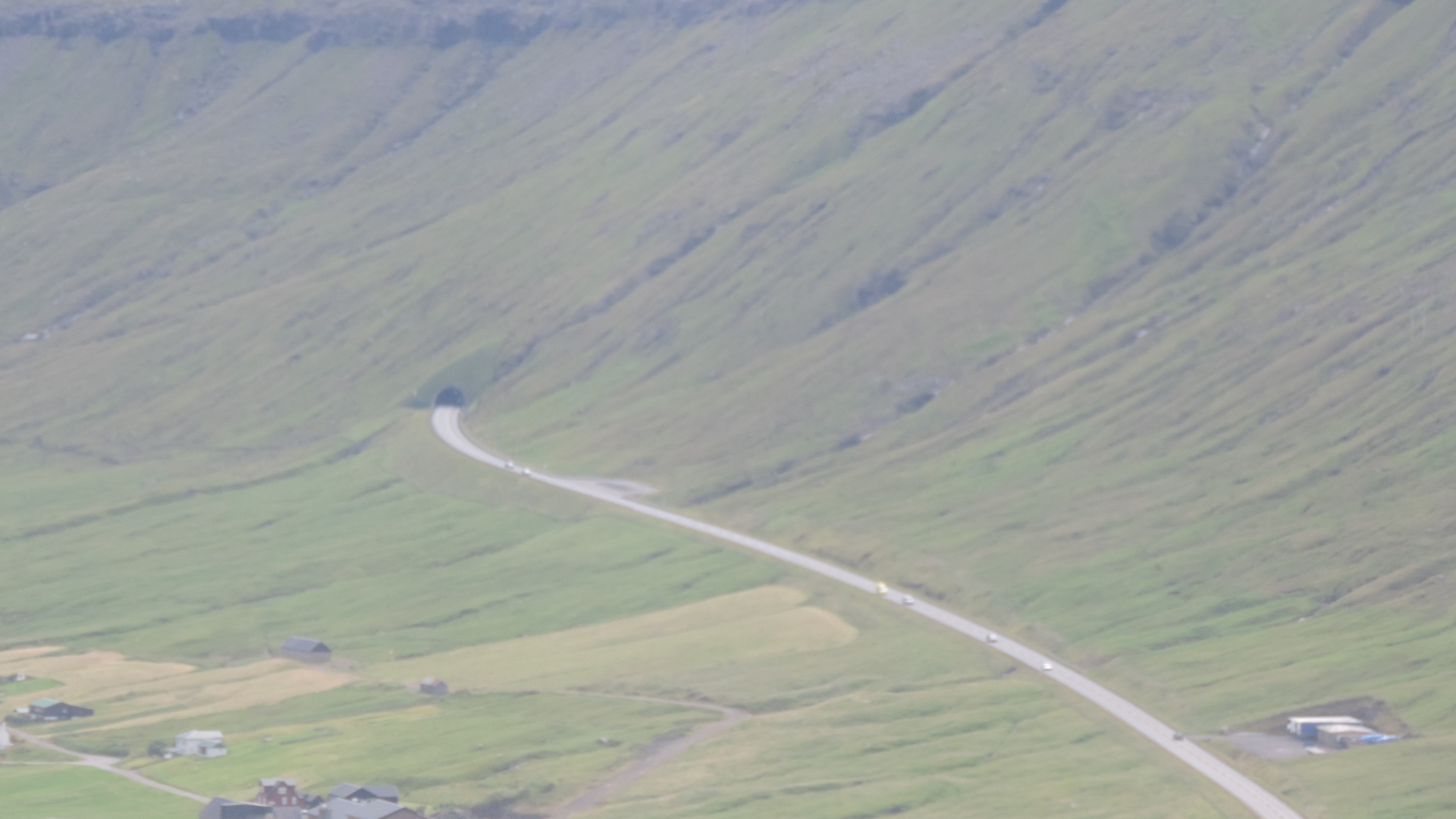 Fish trawling and fish farming are the mainstays of the economy.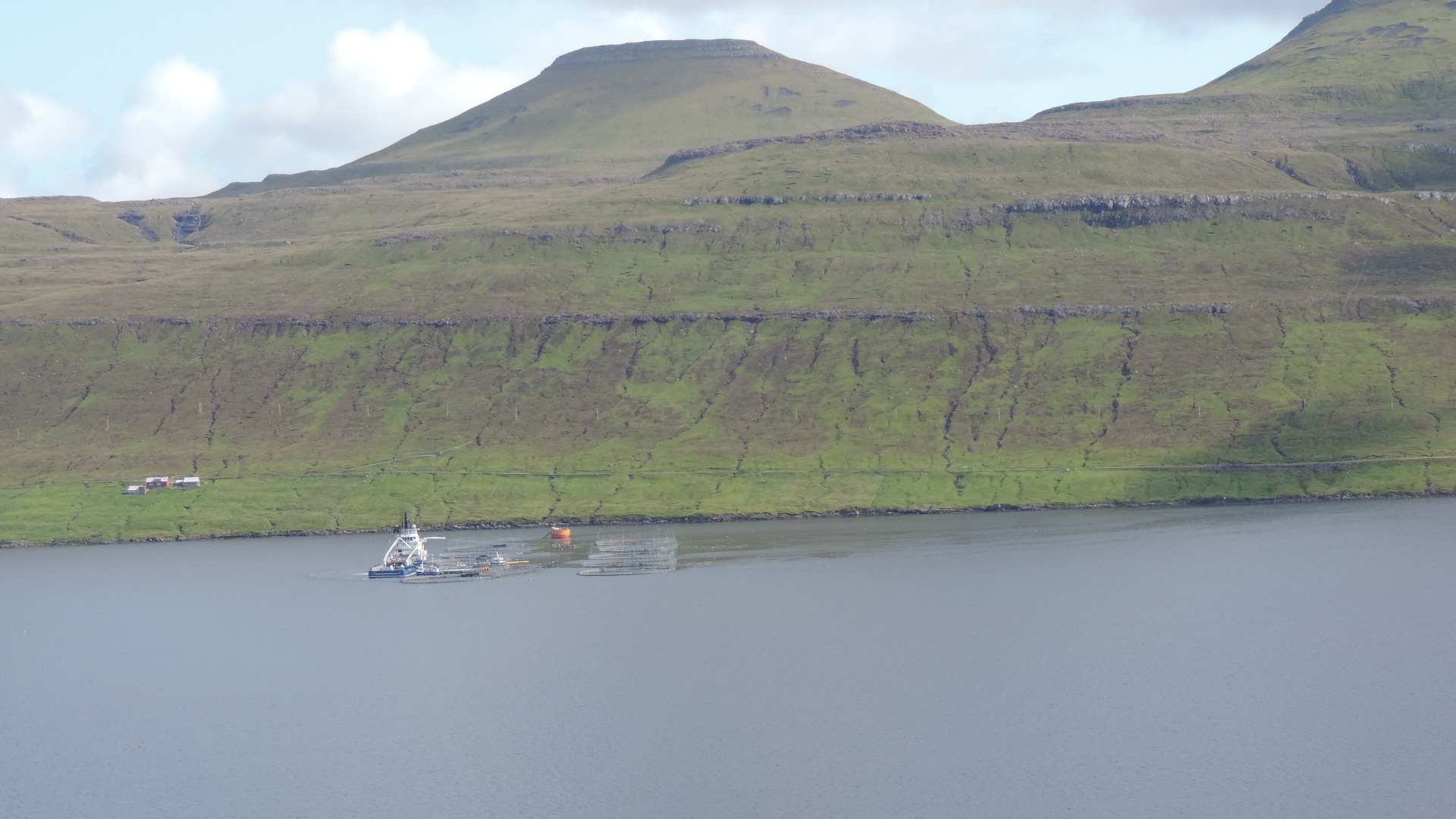 Plus sheep (hairy ones with horns)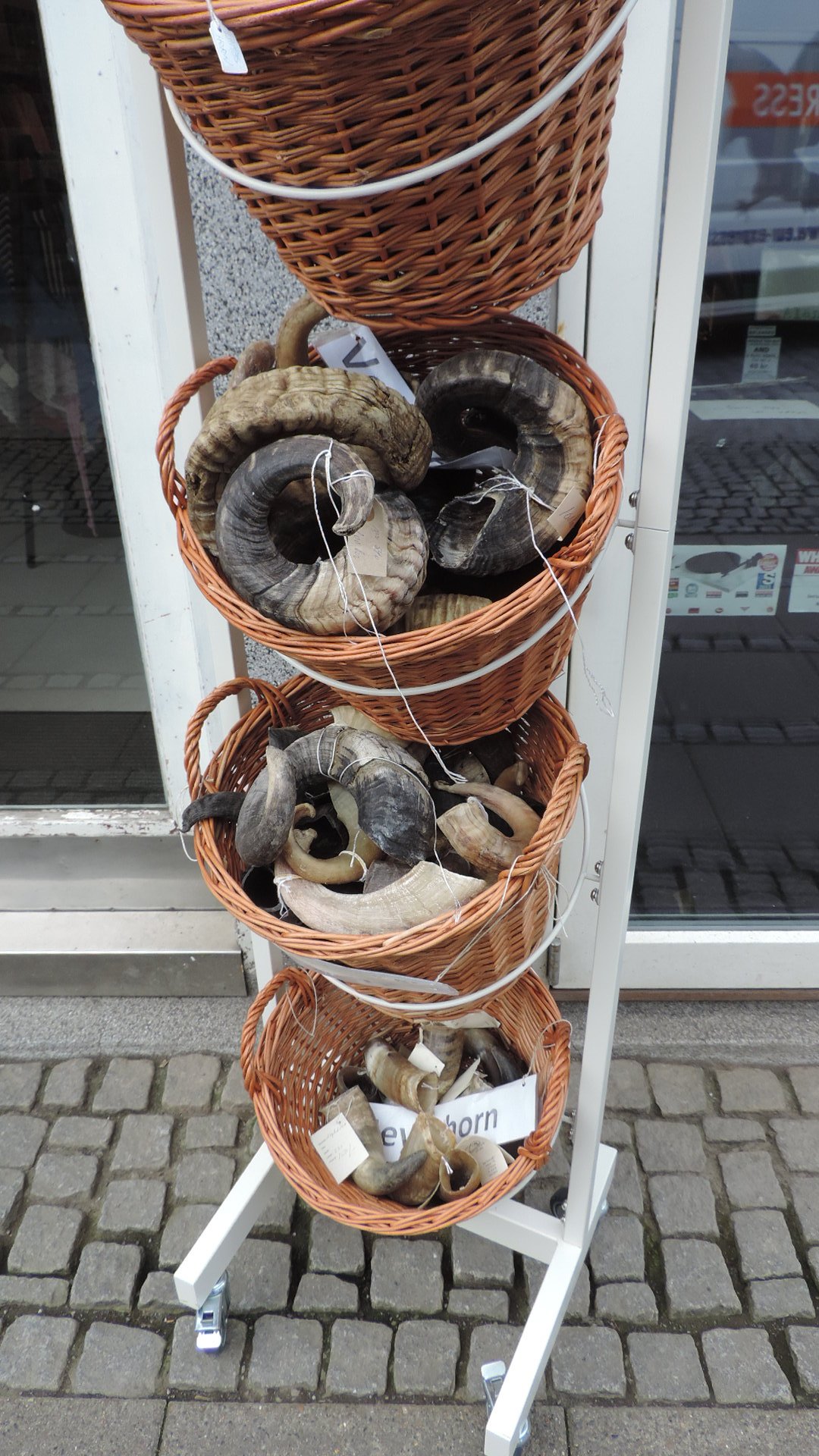 Flag and Icelandic horses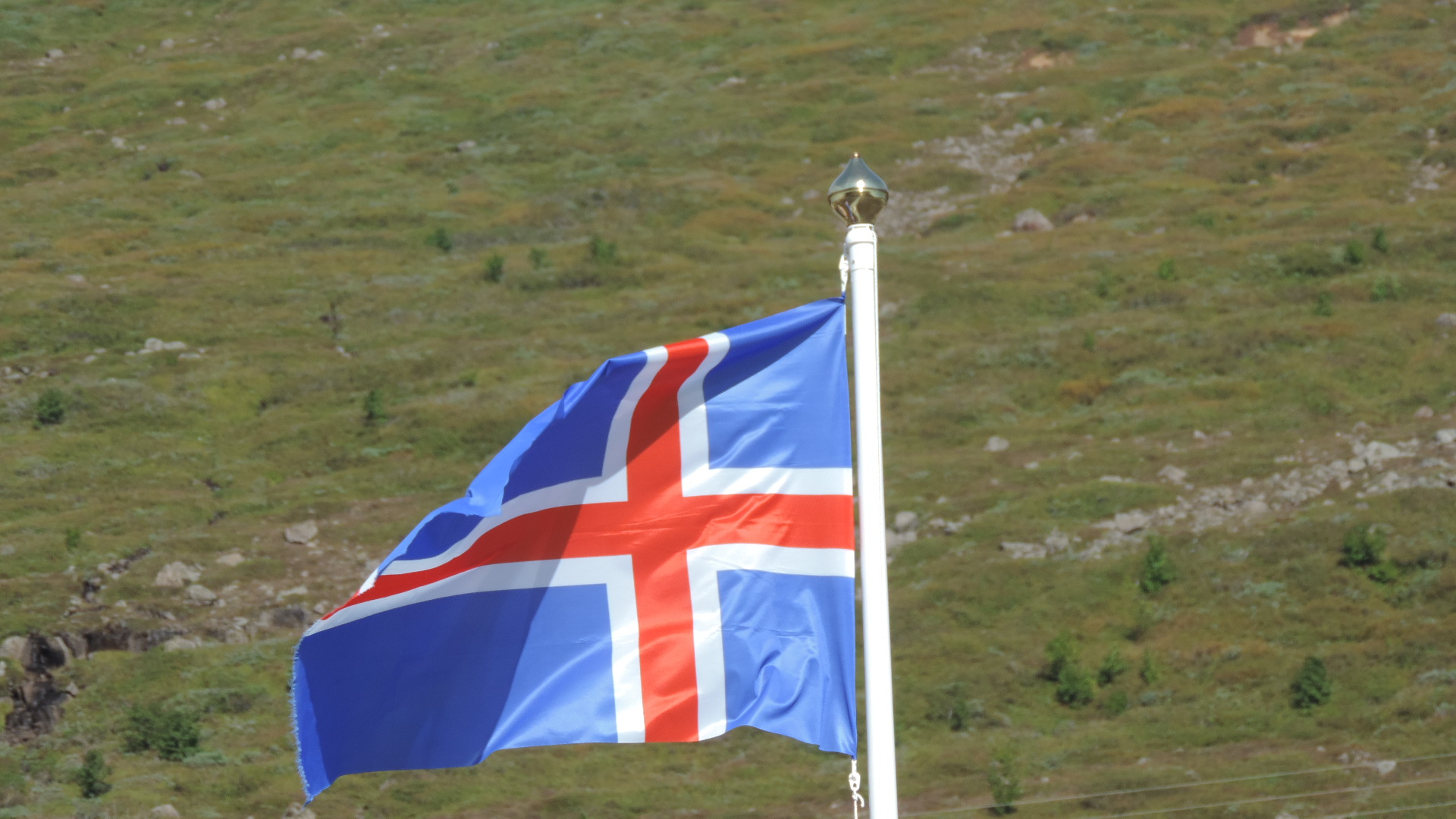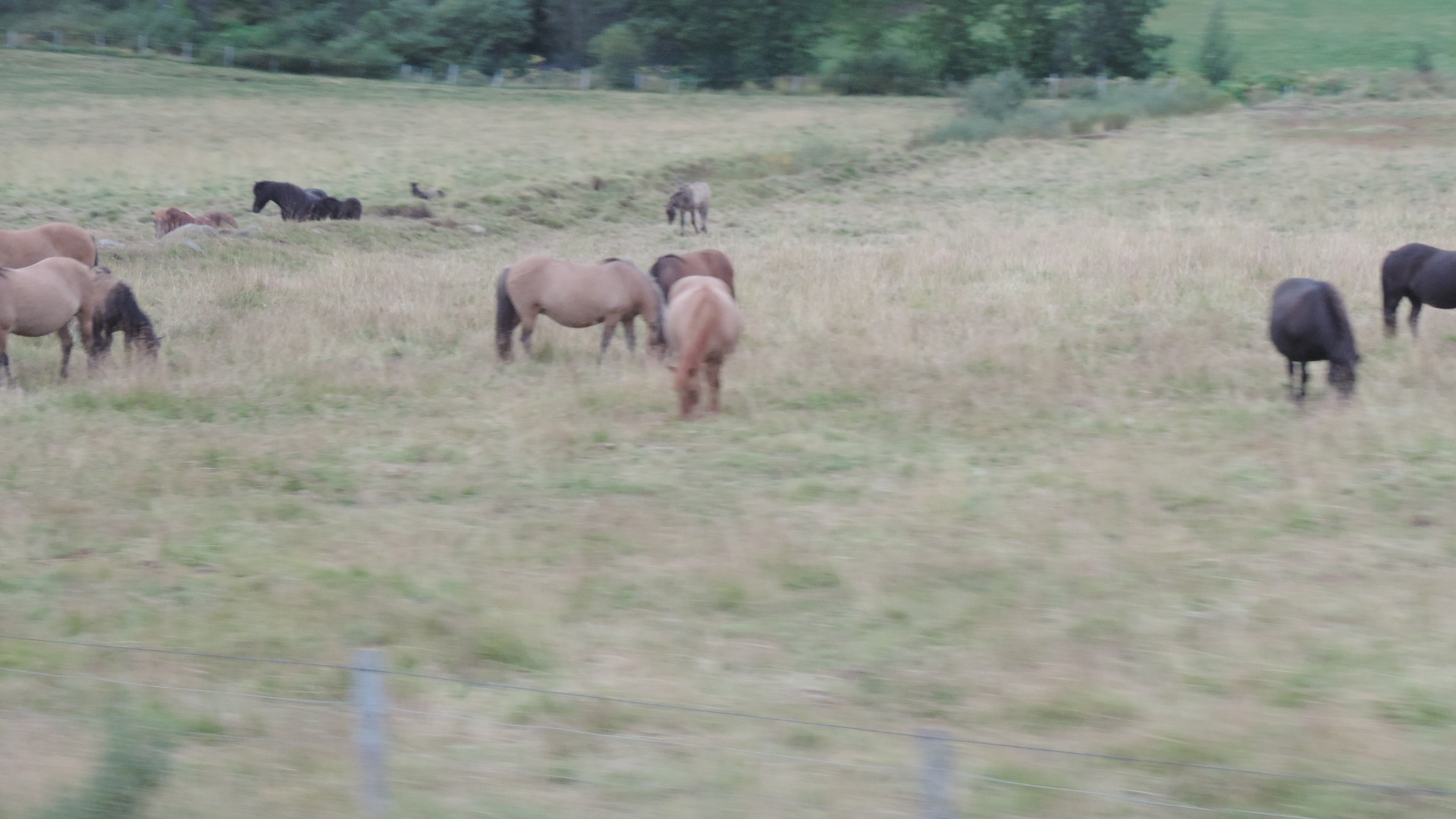 Ships dwarfed by the fijord.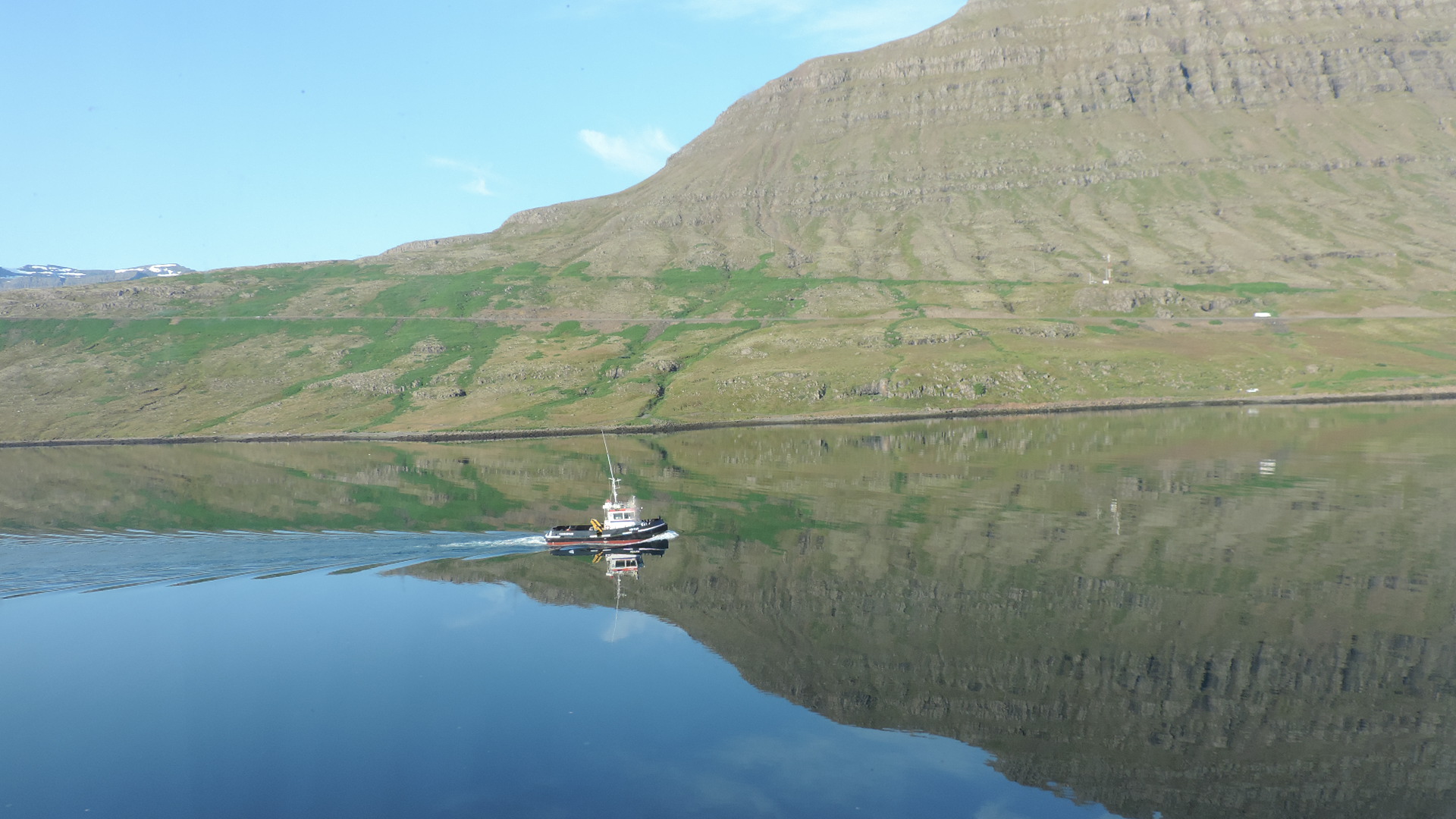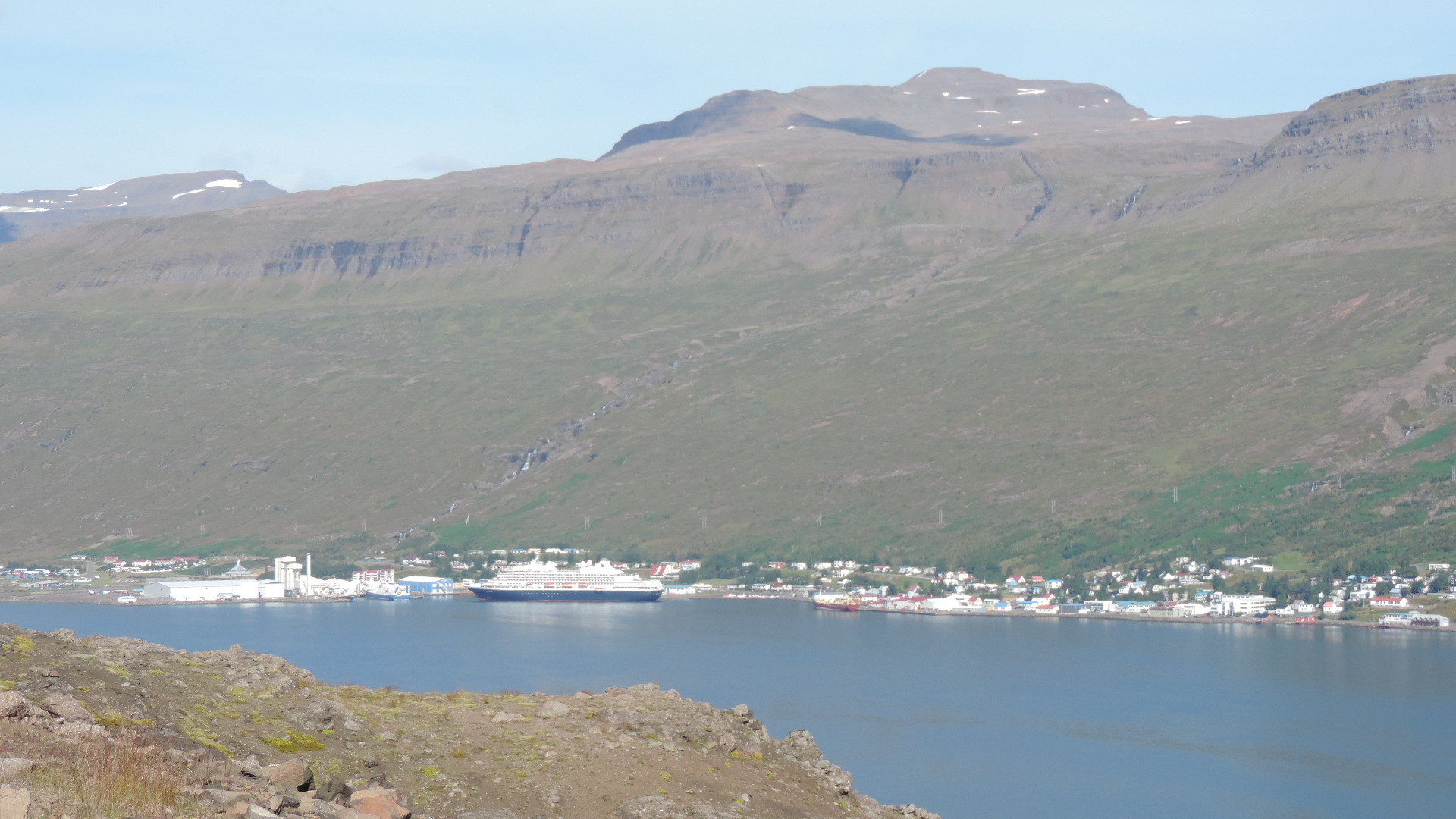 TV series Fortitude filmed in Reydarfjordur. There is mural of polar bear hunting, which you don't get in Iceland. Alongside Fortitude's bar, guesthouse. And the yellow fisherman's house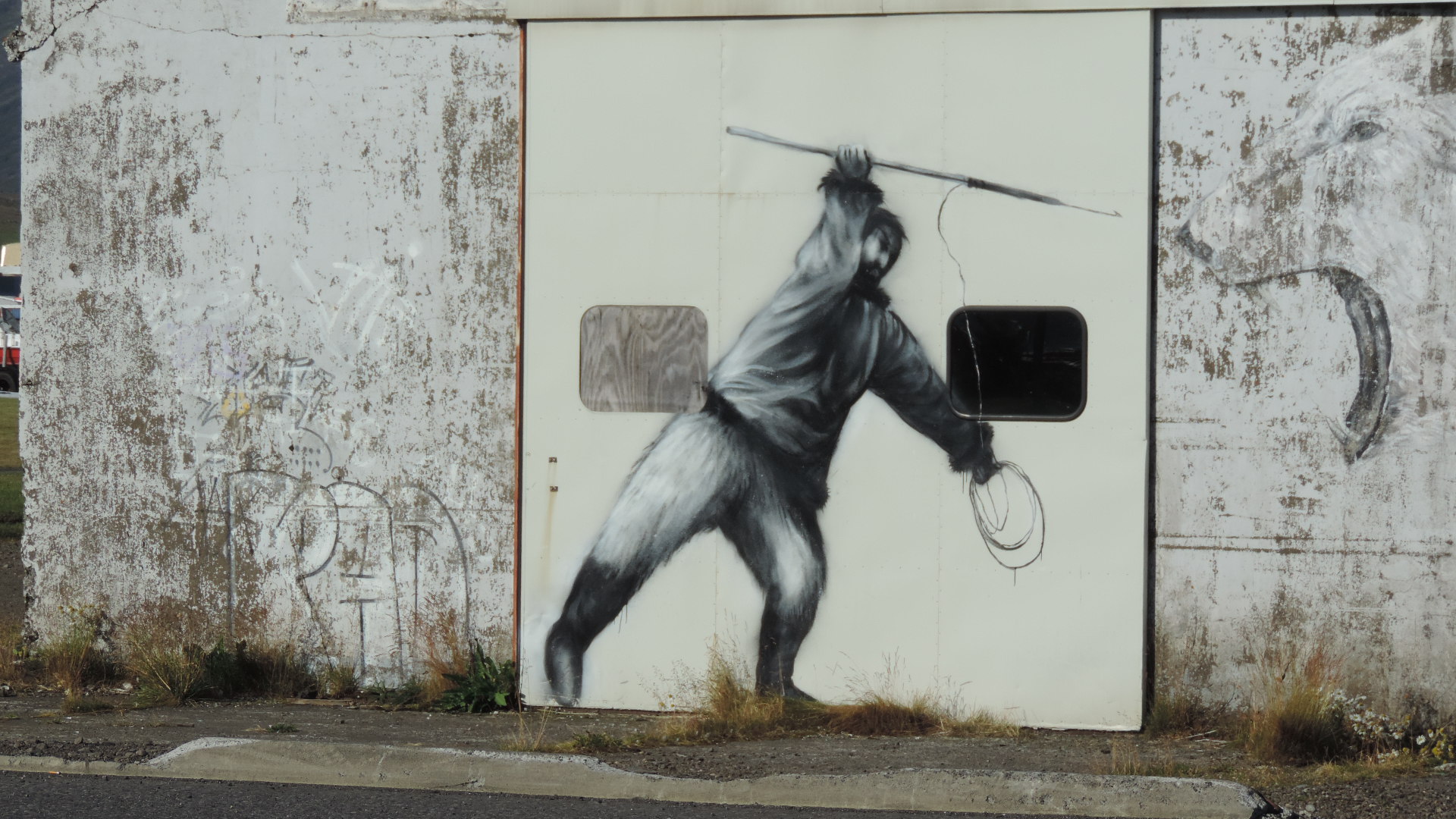 In WW2, when Denmark fell, Denmark's Iceland suddenly became strategic, so the British and later Americans invaded. Germans in the country were arrested, a formal complaint about the invasion, but they promised to leave after the war so it was cool.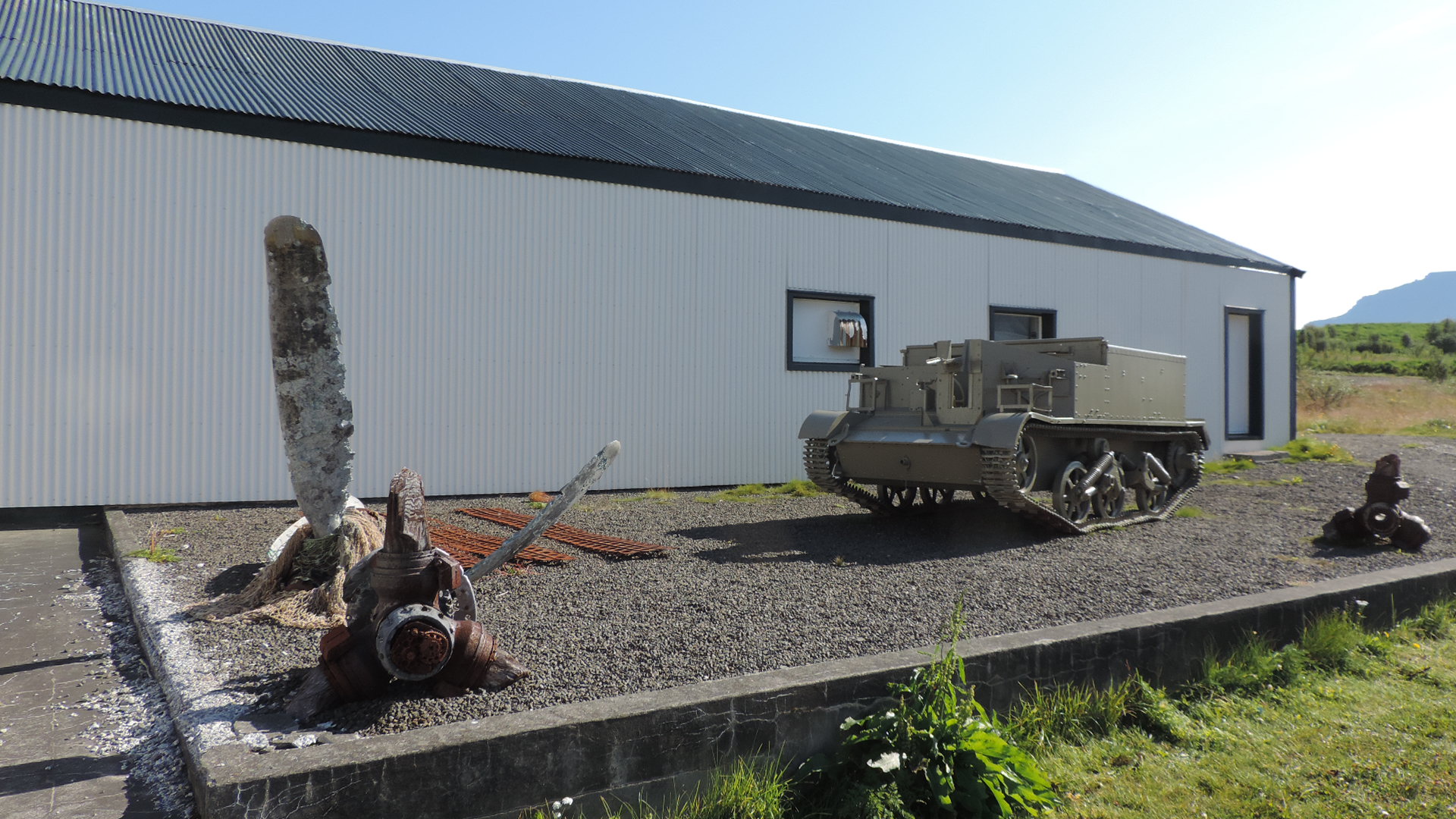 In Faroes, Iceland, Greenland it is apparently normal to leave babies in the prams outside winter and summer. Good for their lungs. Apparently there is always an adult with them, but that wasn't my experience. Also they still have DVD stores though they have satellite TV and 3G internet at least.



Godafoss - waterfall of the gods.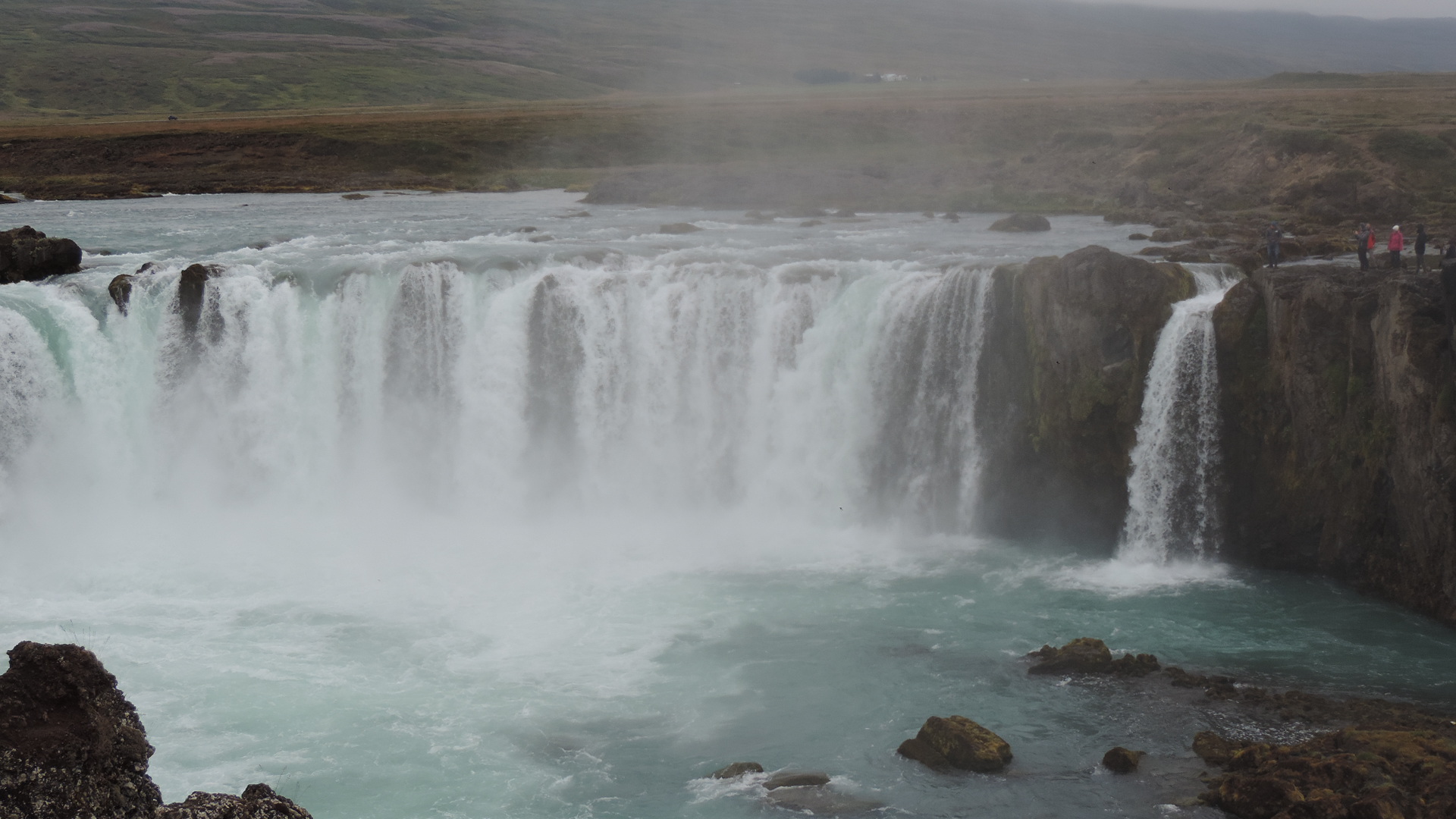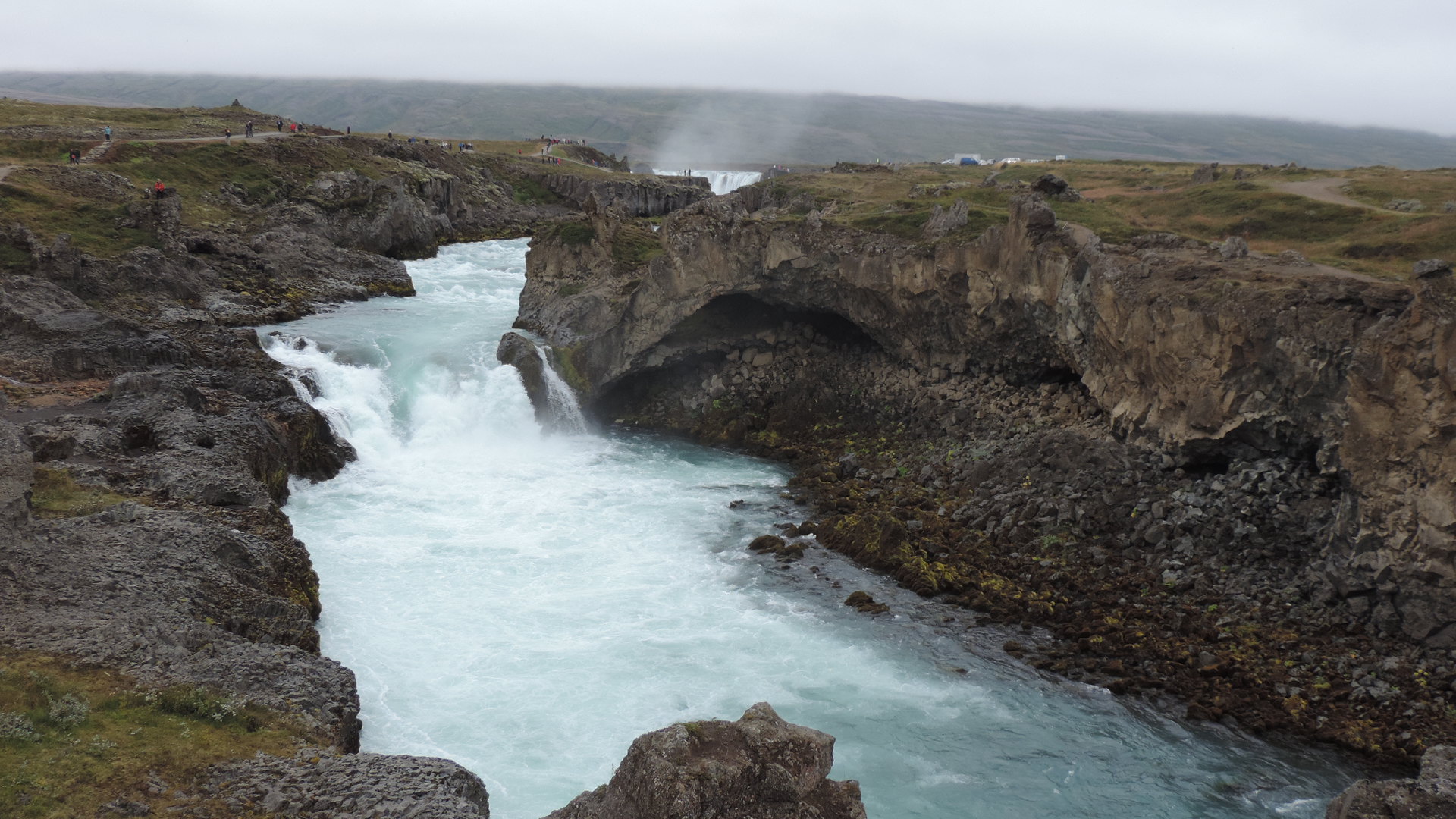 Geothermal field of Namaskard, bubbling mud, fumaroles (with video link) and caps for power station.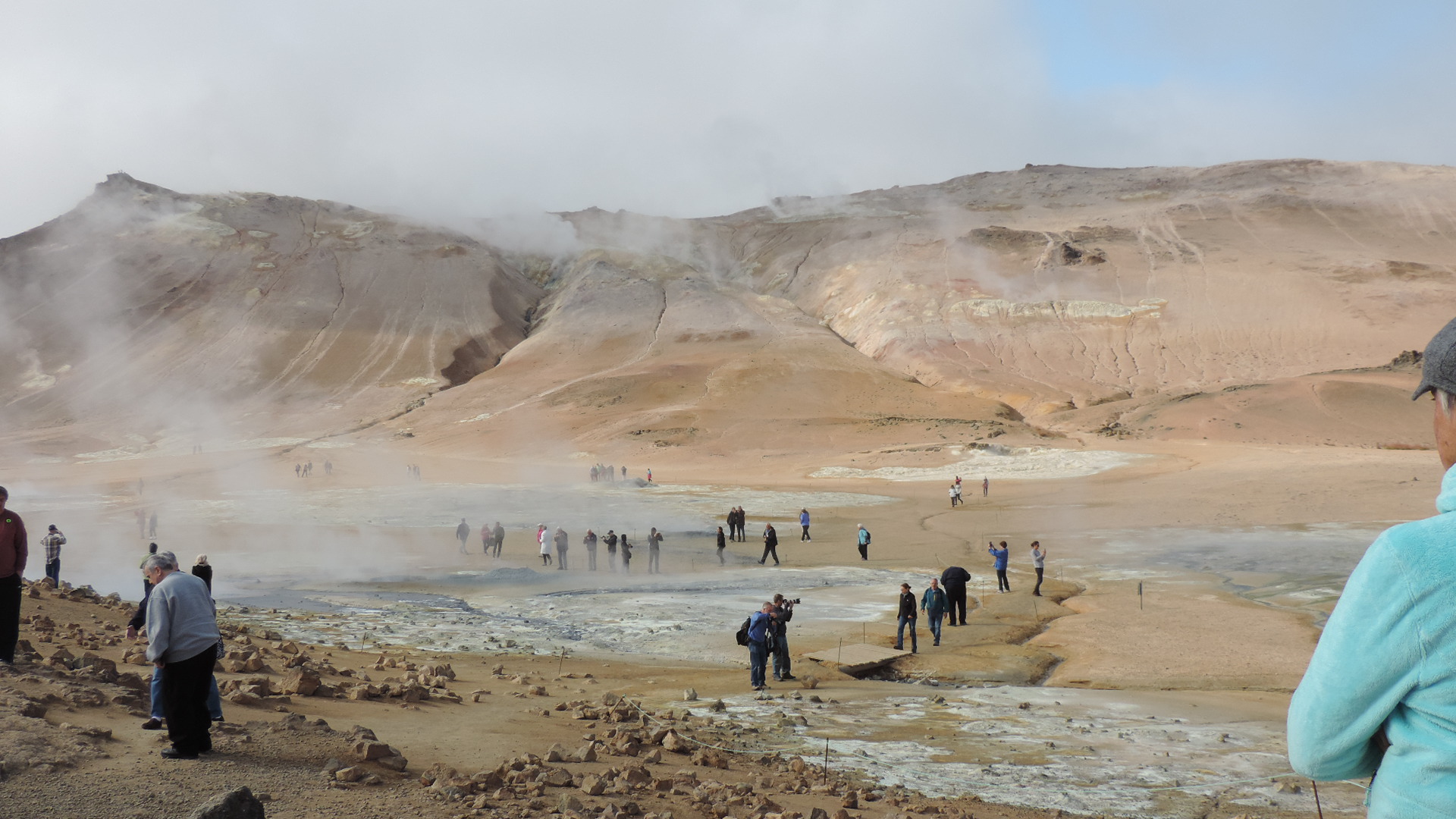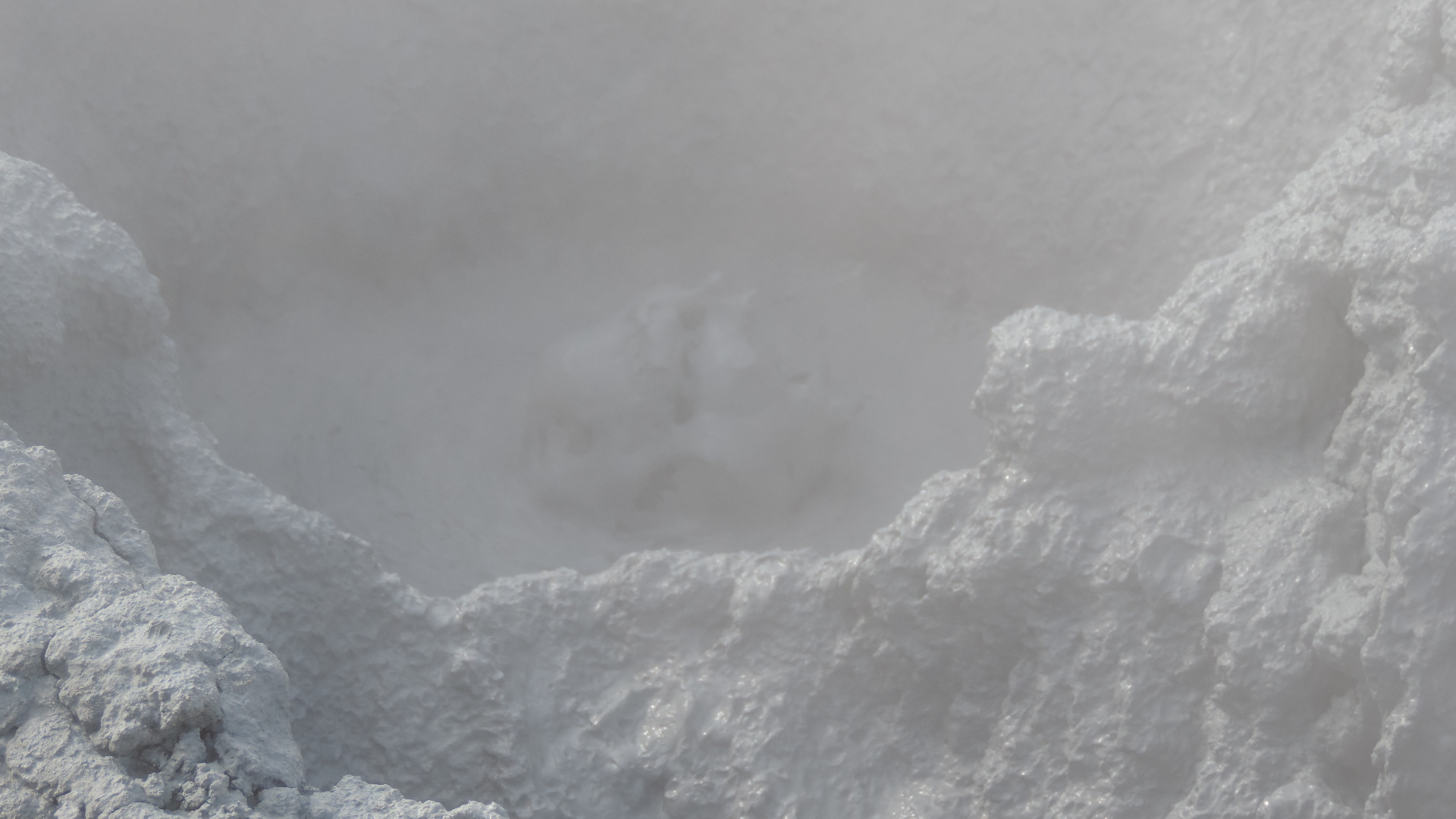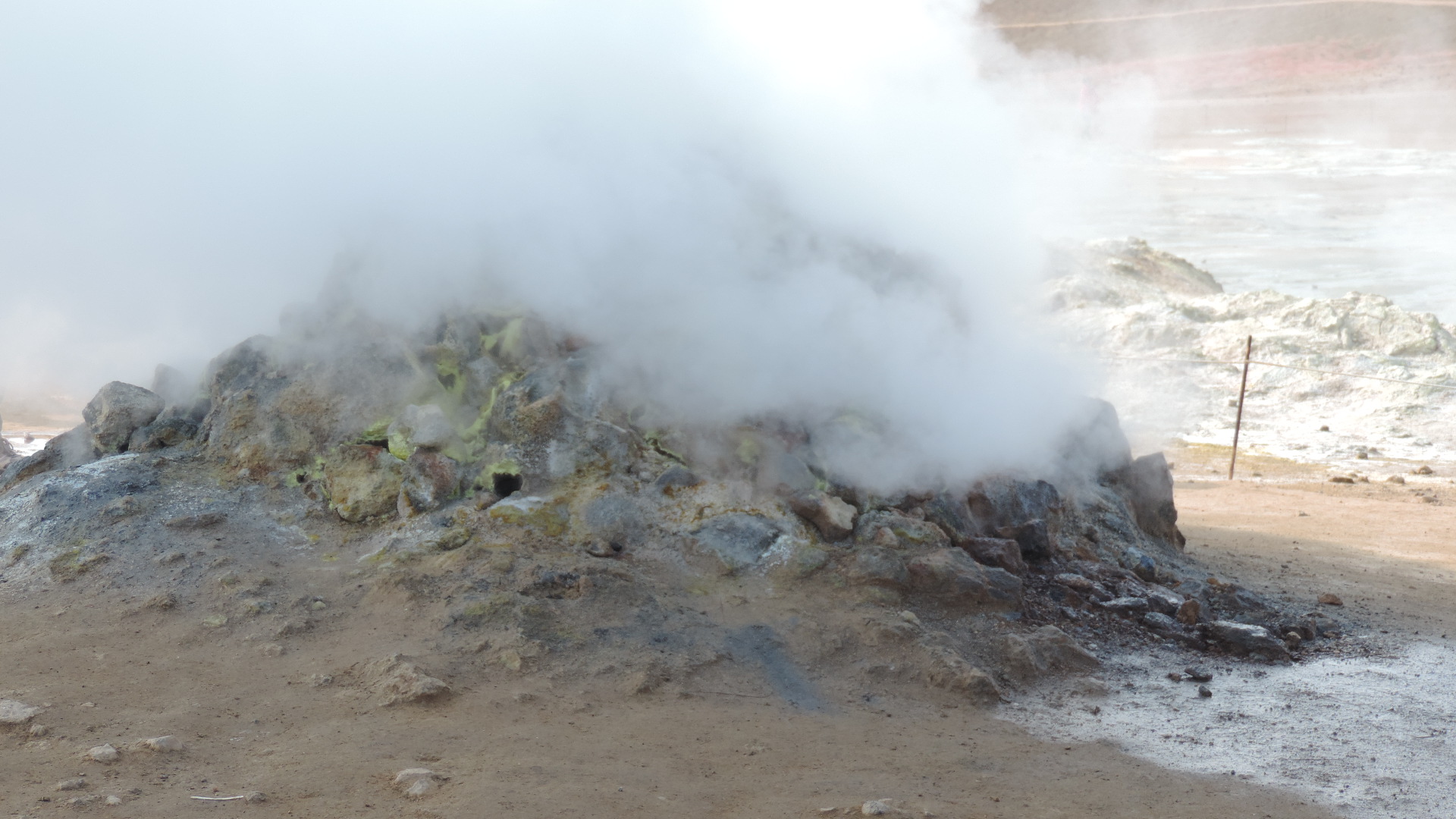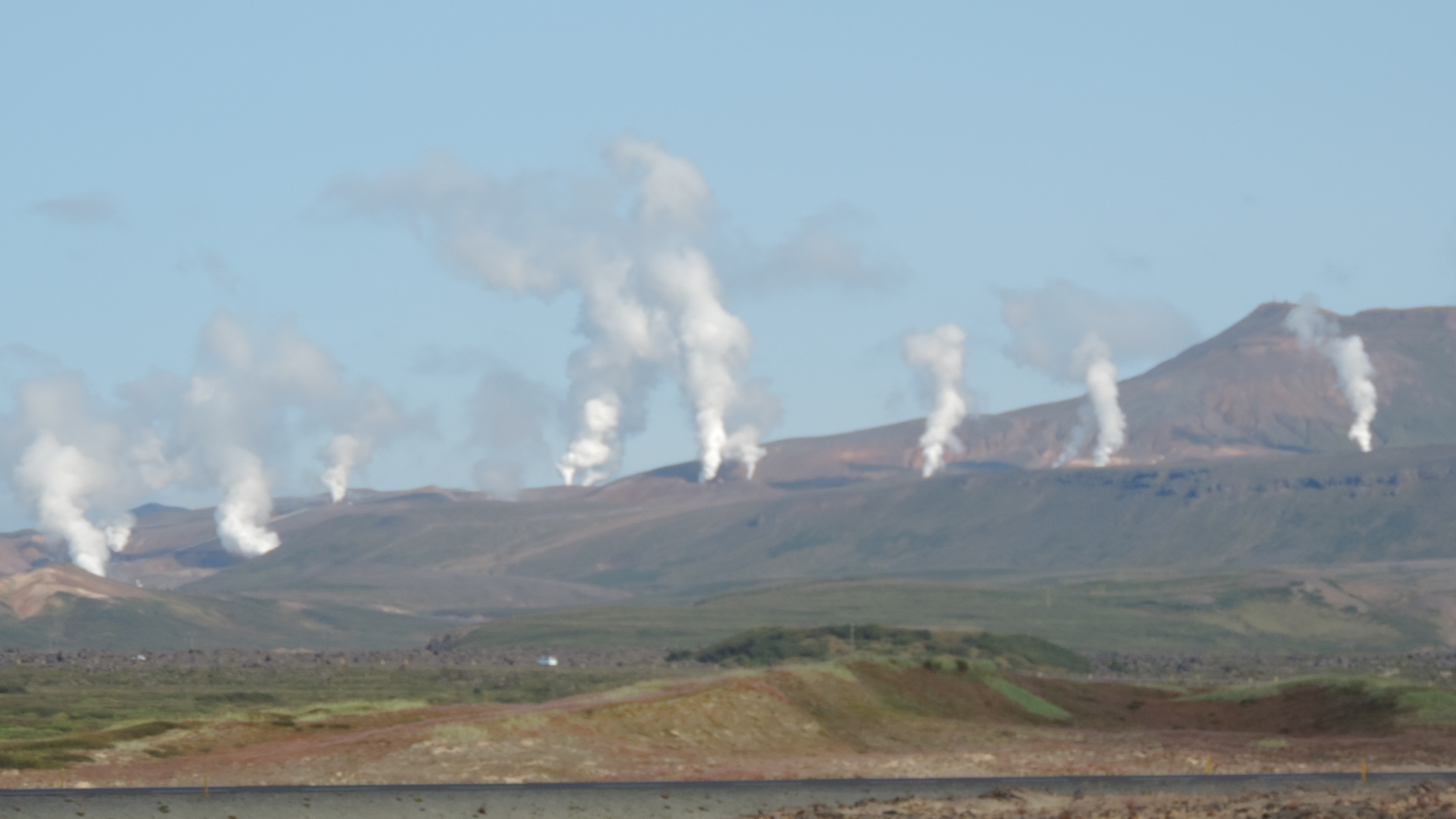 Fog in Isafjordur before fast boat 35km across to Hesteyri, the only way there. These are isolated places in north west Iceland. Hesteyri was settled for whaling in 1890s until Iceland stopped whaling in 1915, then herring fishing until 1940s, then in 1950 the 3 remaining families abandoned the village. Today in a national park and the families still own the buildings and use as summer houses.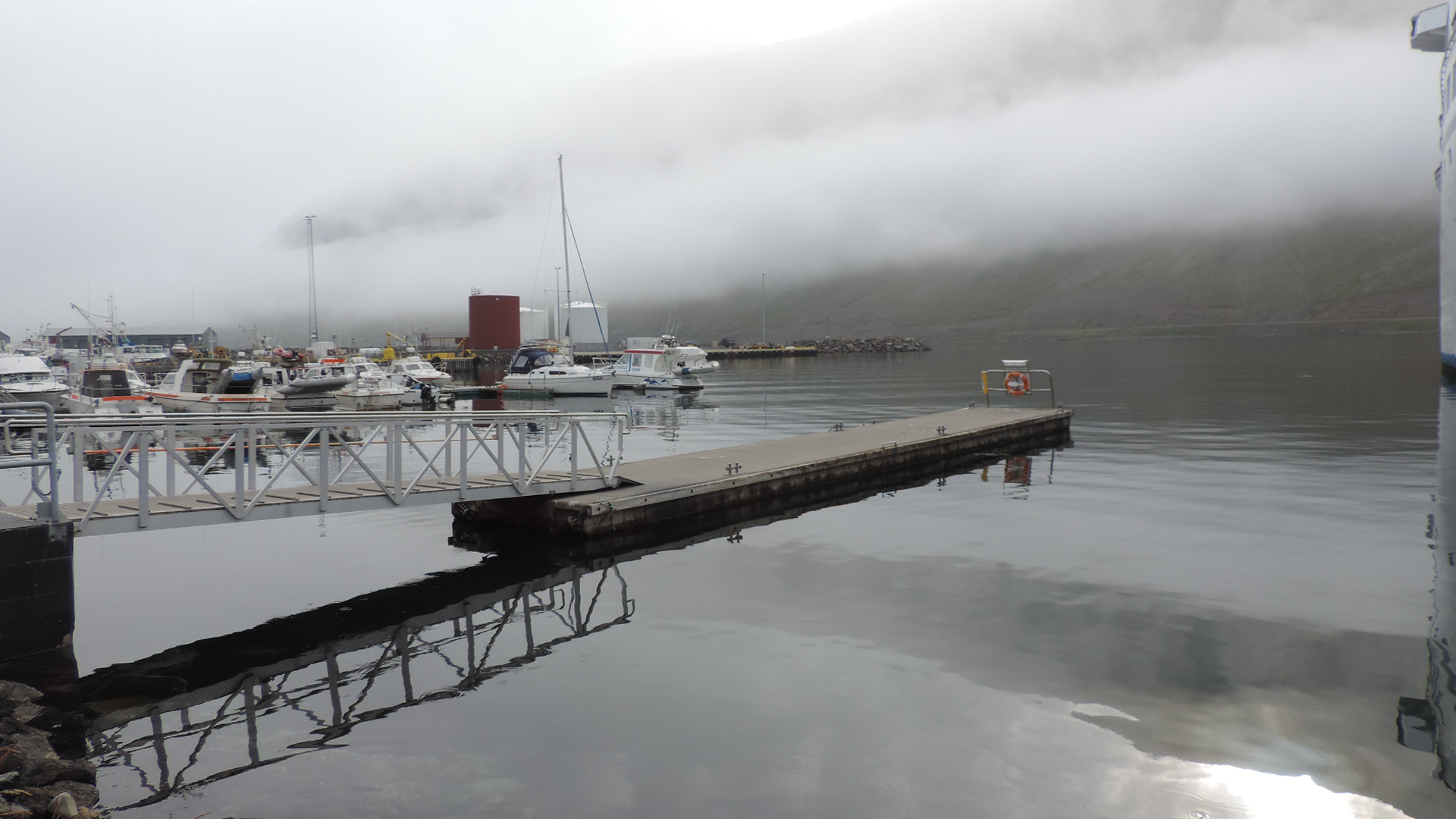 Several buildings remain and a cemetery. A creek runs alongside the village, and there is a chimney remaining from the whaling station which was a few hundred metres further up the fjiord.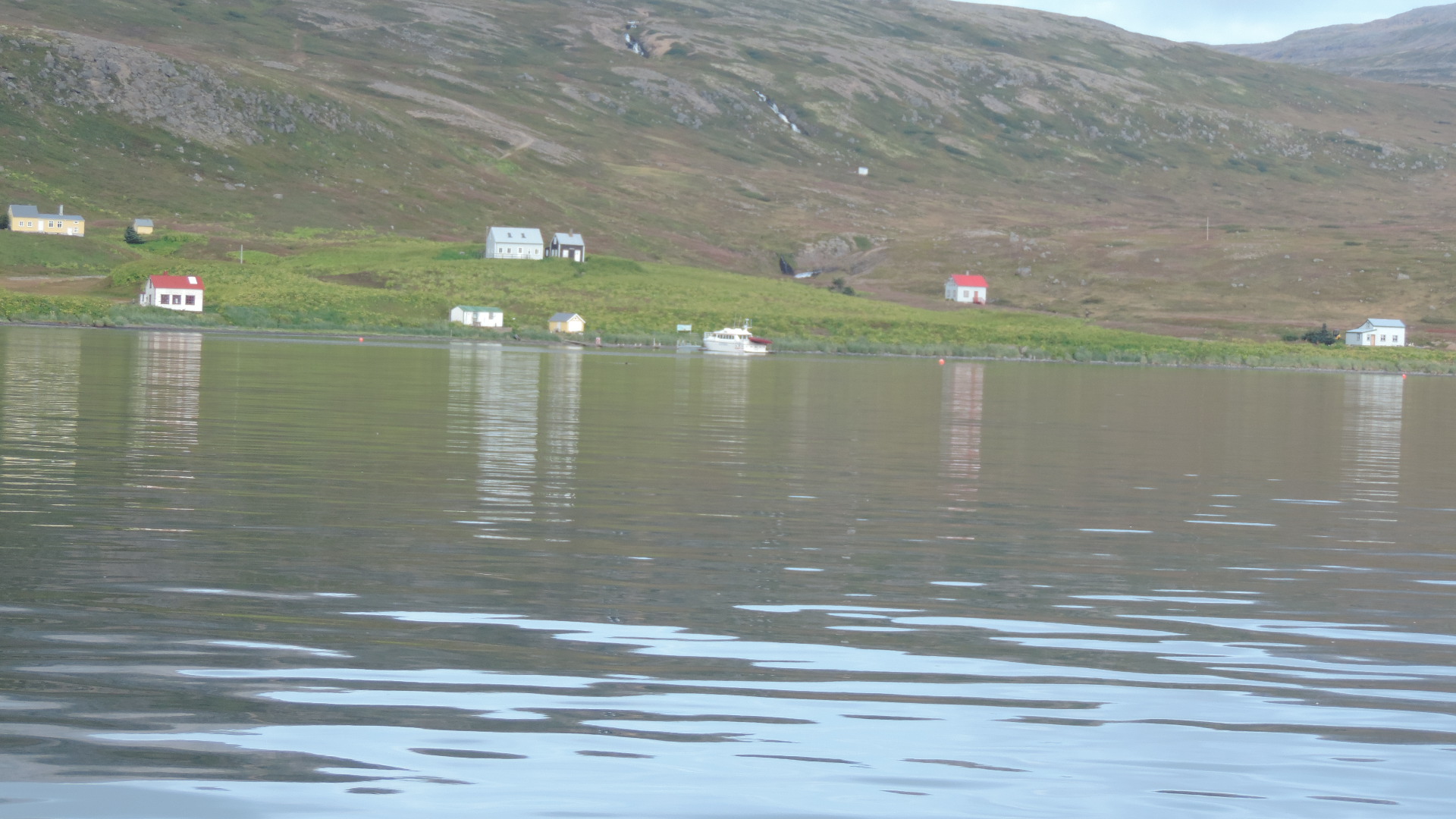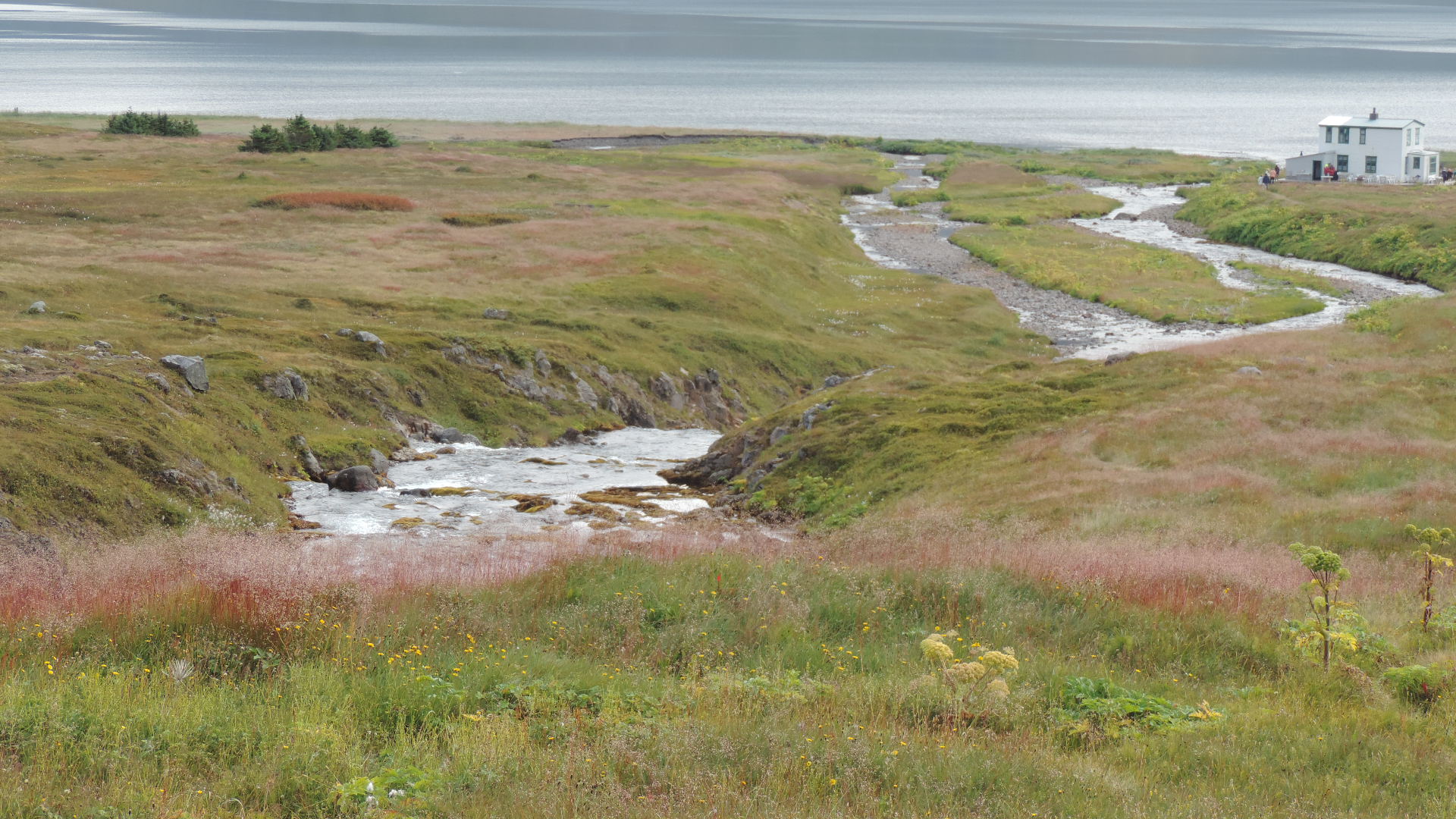 Wildlife consisted of midges who went for the highest thing around, so you held your hand up and away, and many colourless jellyfish. Half way across the channel back to Isafjordur was a pod of humpback whales.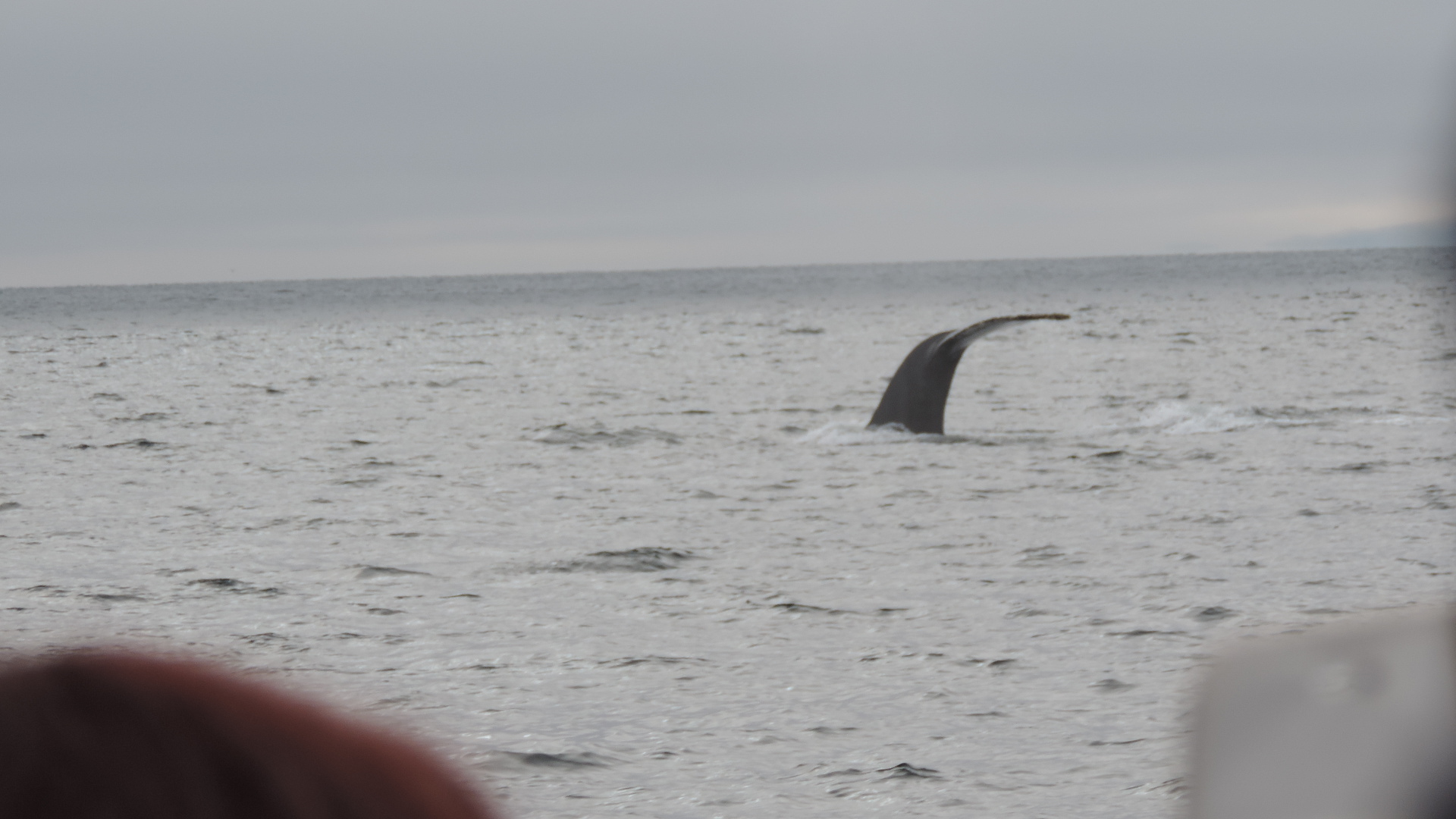 Area was first settled in 800s and Isafjordur became trading port in 1500s with buildings remaining in the old part of town dating from 1700s. Again there are tunnels to neighbouring towns because the passes are impassable much of time and coastal roads are subject to landslides.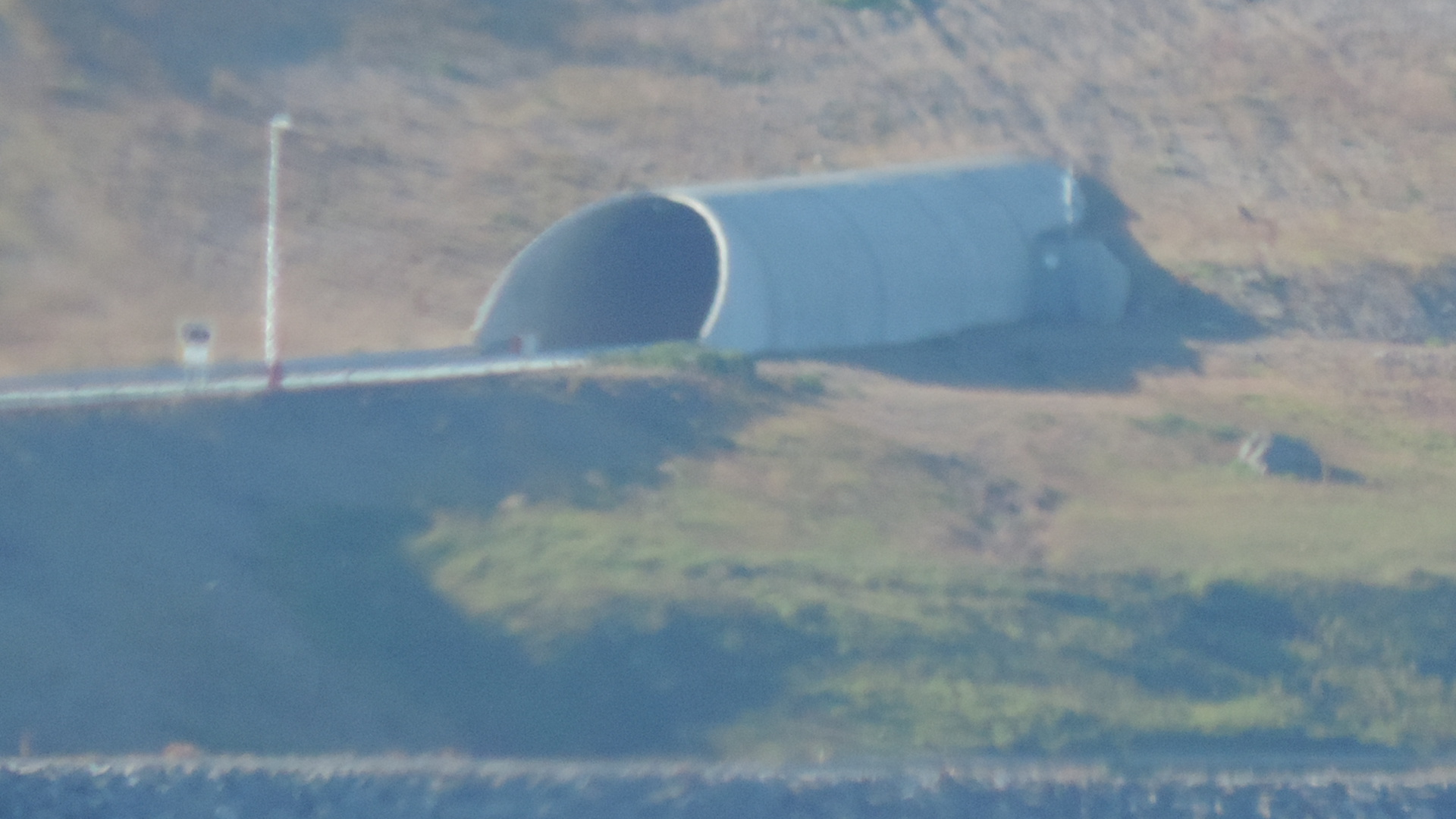 Is a passage between the mainland and islands on the southern tip of Greenland. Several glaciers from the icecap that cover the mainland run into the sound, so these are on the northern side of the sound. Some of these glaciers are advancing, so there are icebergs calving into the sound.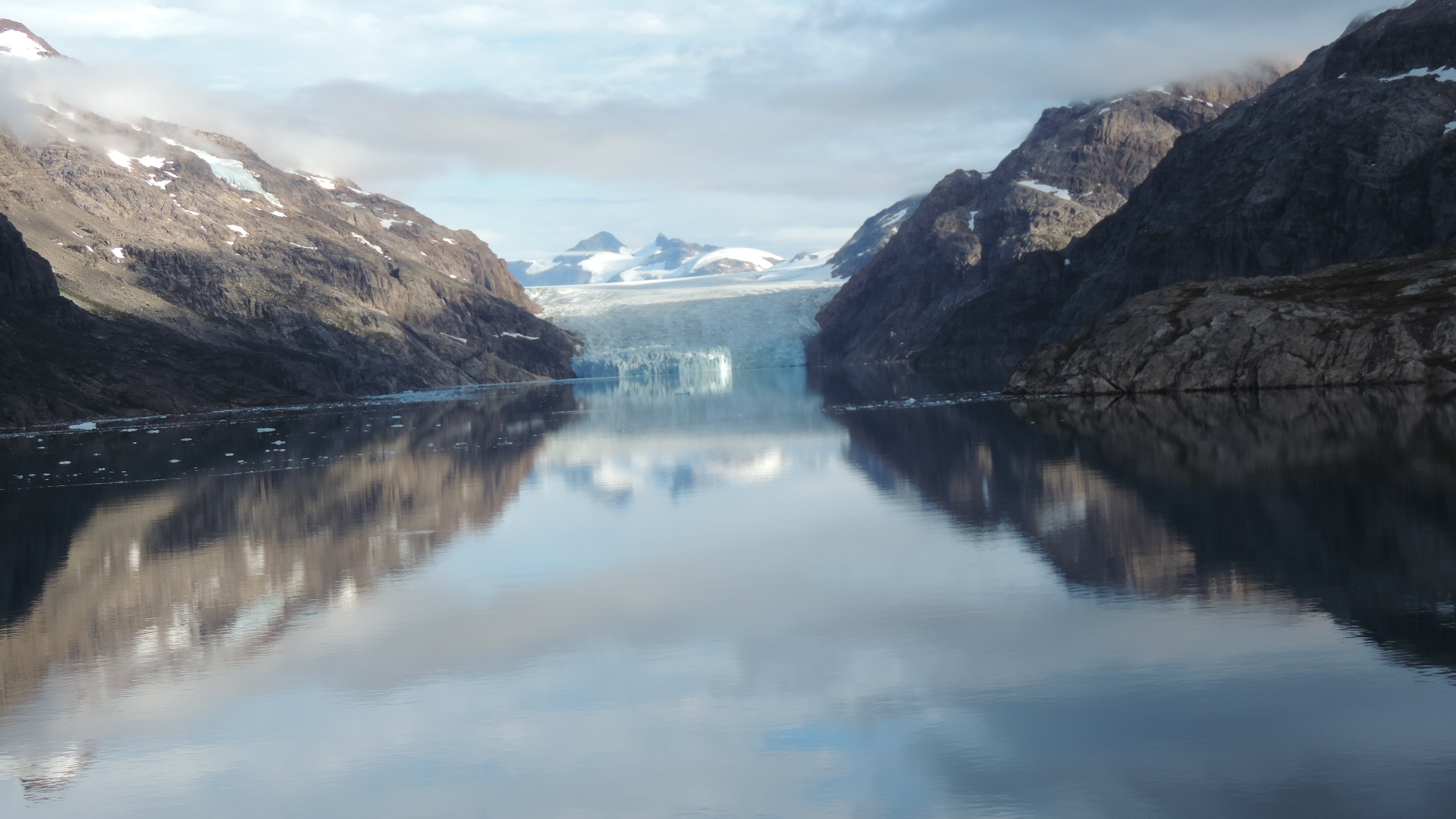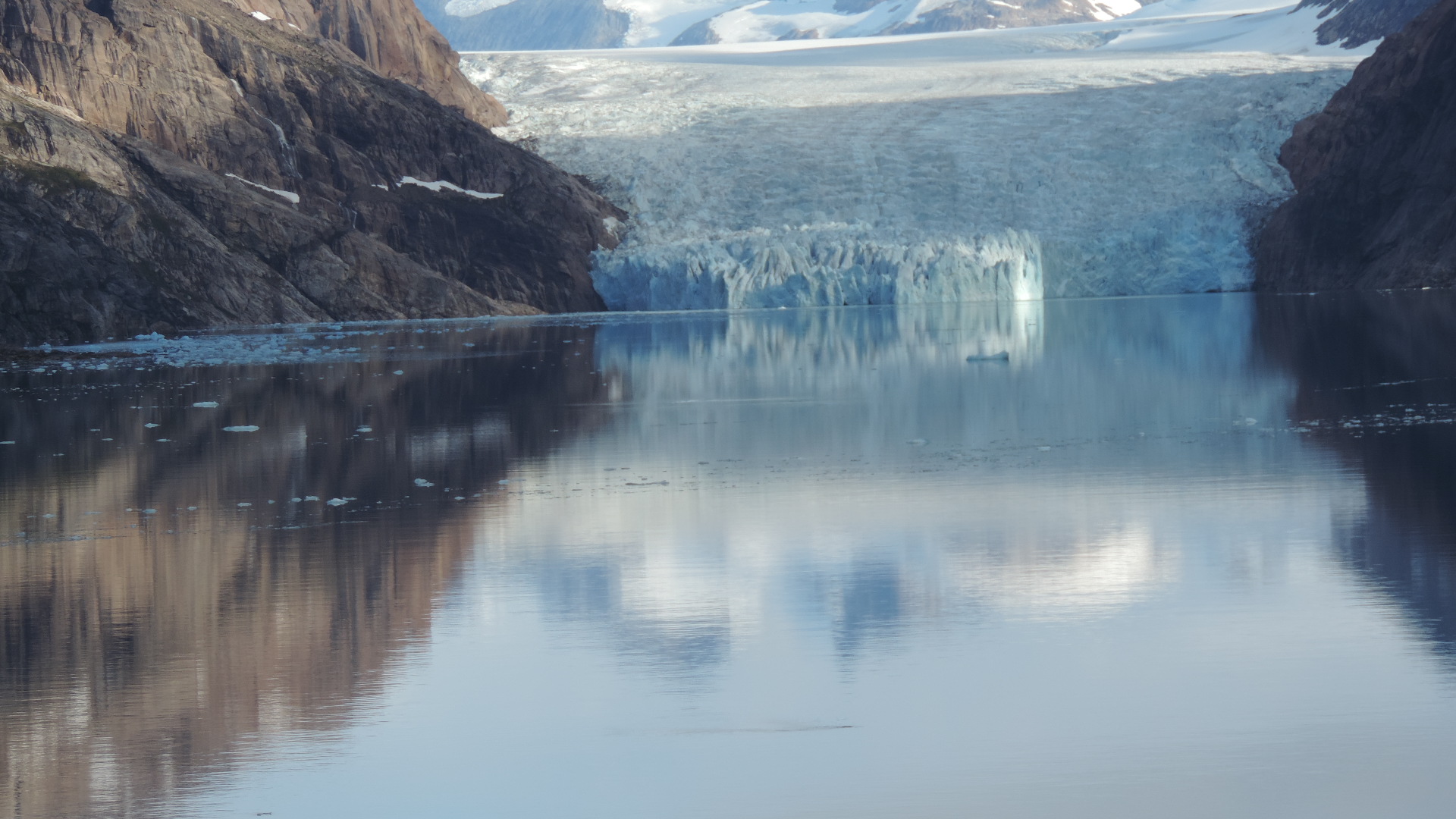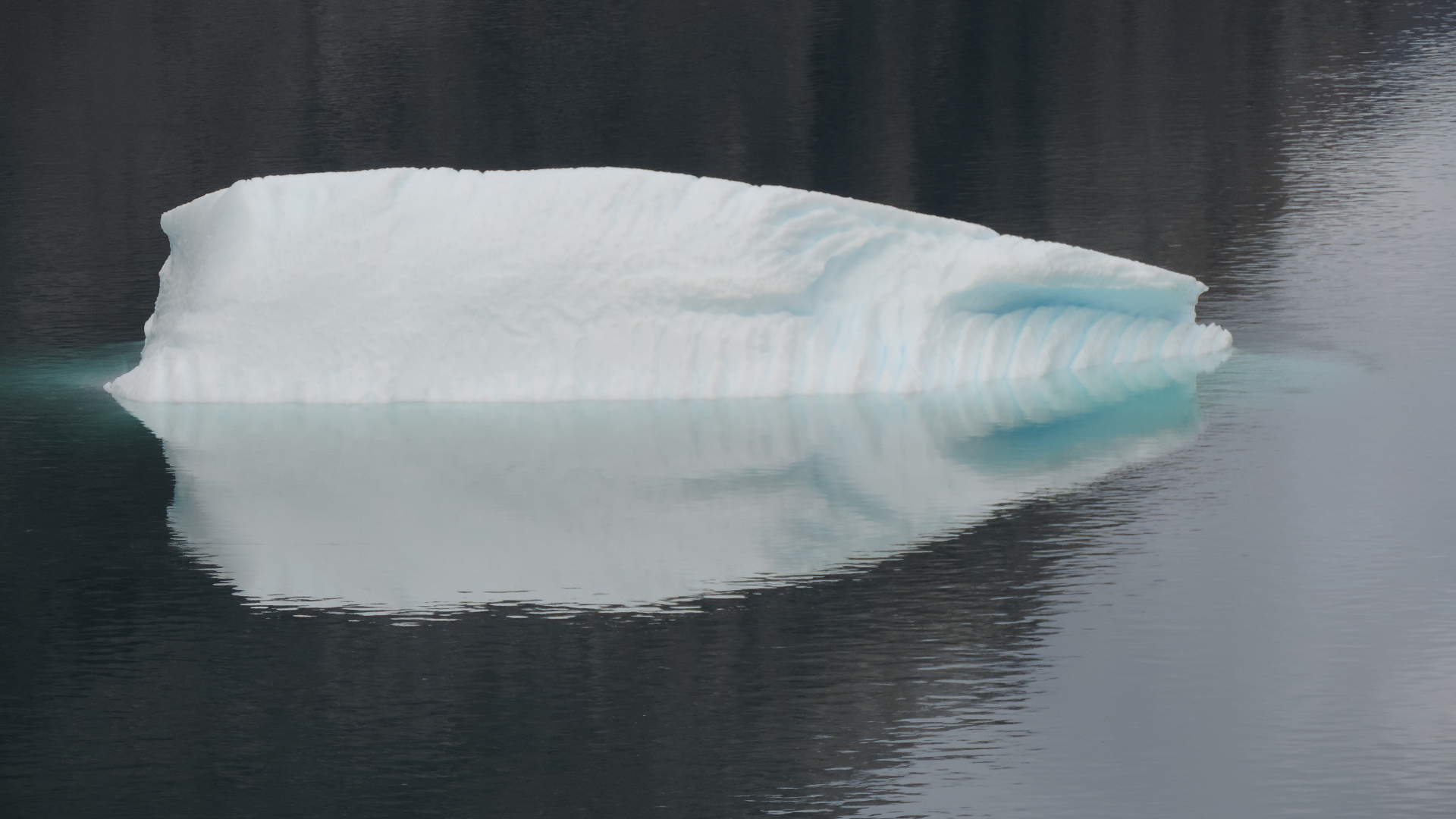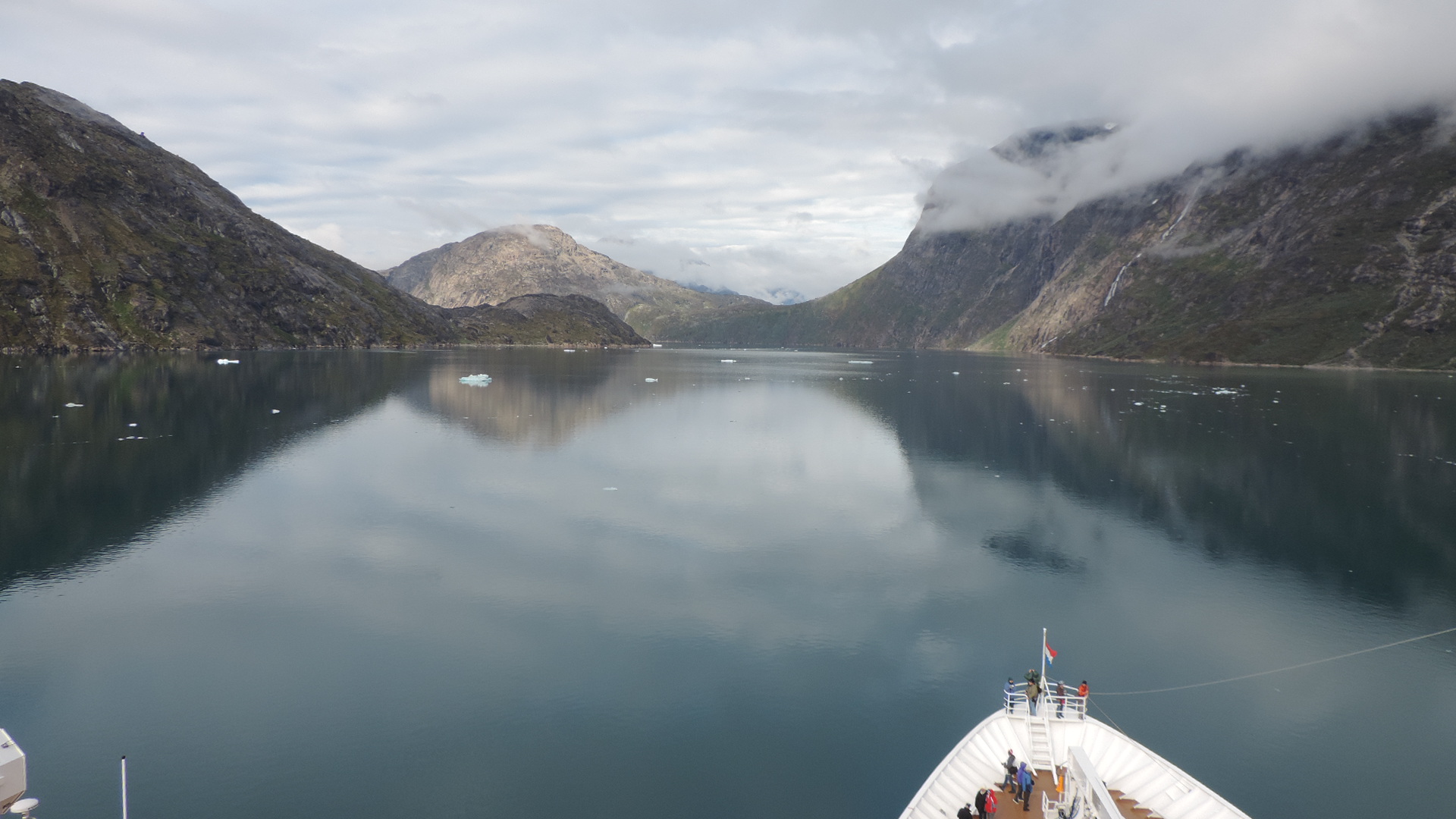 There is one small village in the sound. The ship stopped there to make friends, and to allow the ship to make a landing there on the return trip. This involved bribing them with pizza. There was also a convenient iceberg in an interesting shape which was photographed with the ship behind, from one of the lifeboats/tenders.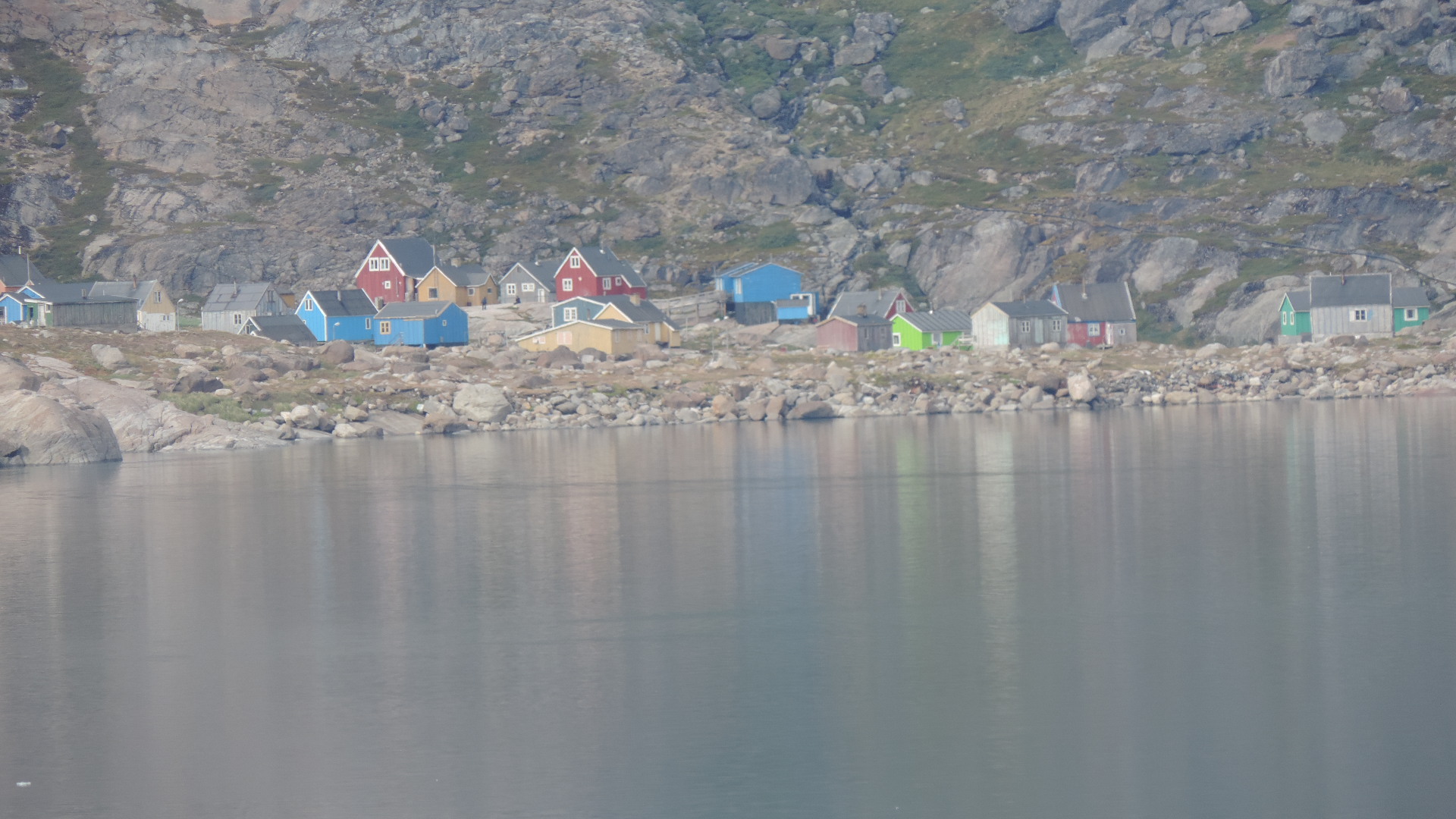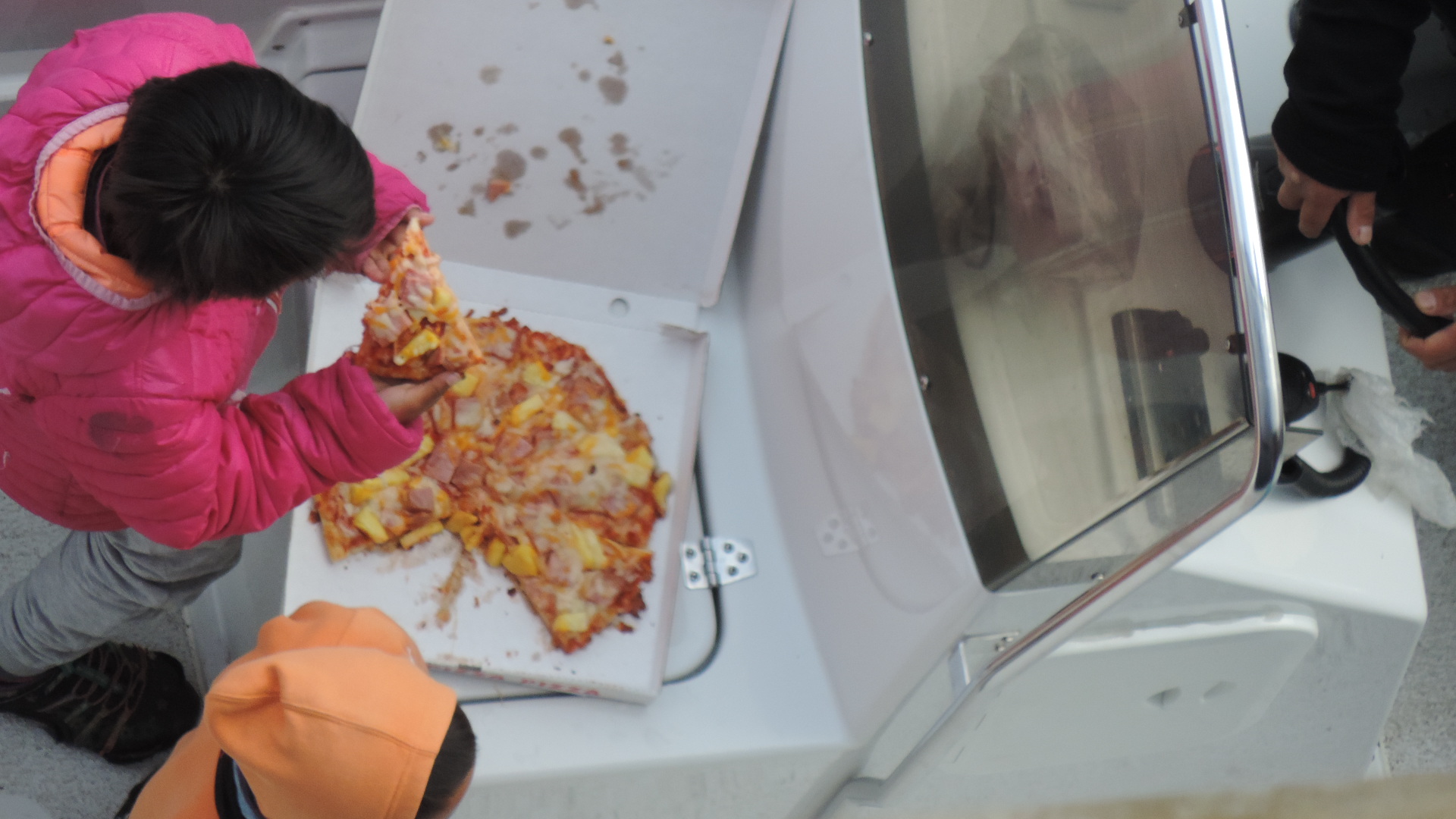 Population 1200, 10th largest town in Greenland. "Place where polar bears go".
Houses are double glazed, but don't look very warm. They may be prefab. The ground is covered in boulders and houses are built on or around them.
The cemetery looks very rocky.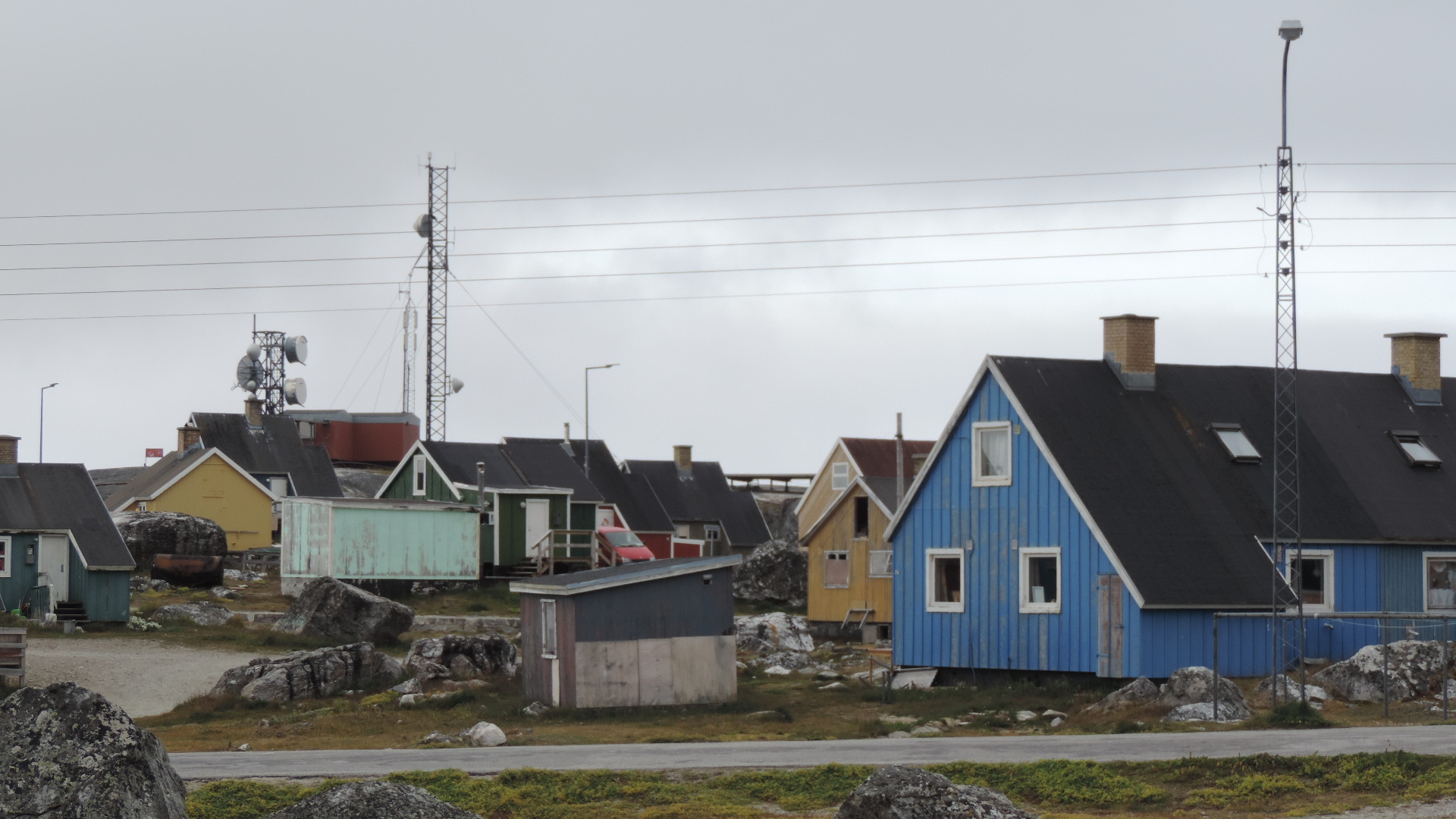 The supermarket is large and modern, but with extra clothing and hardware supplies.The chain all seem to have quite good bakeries.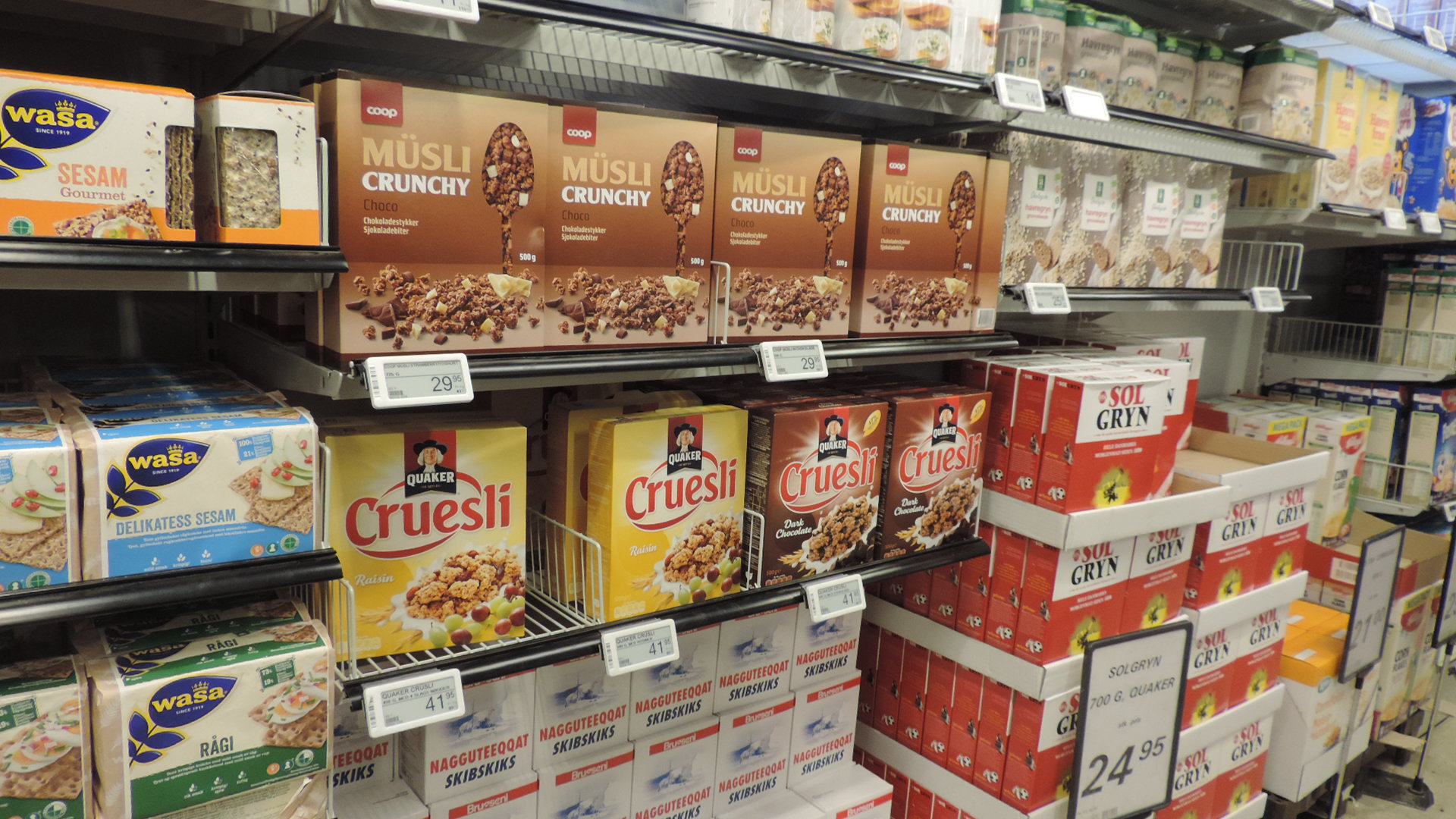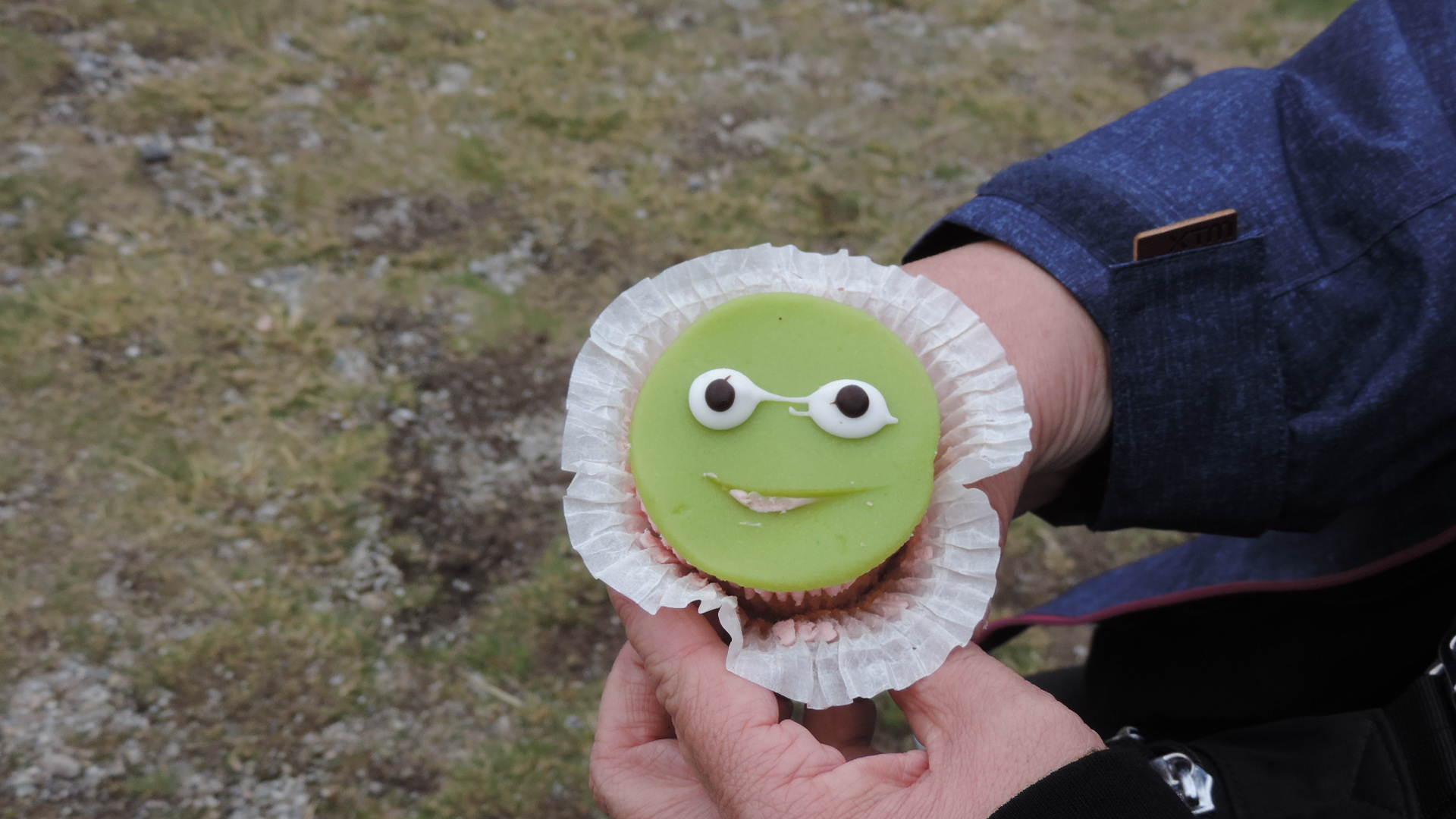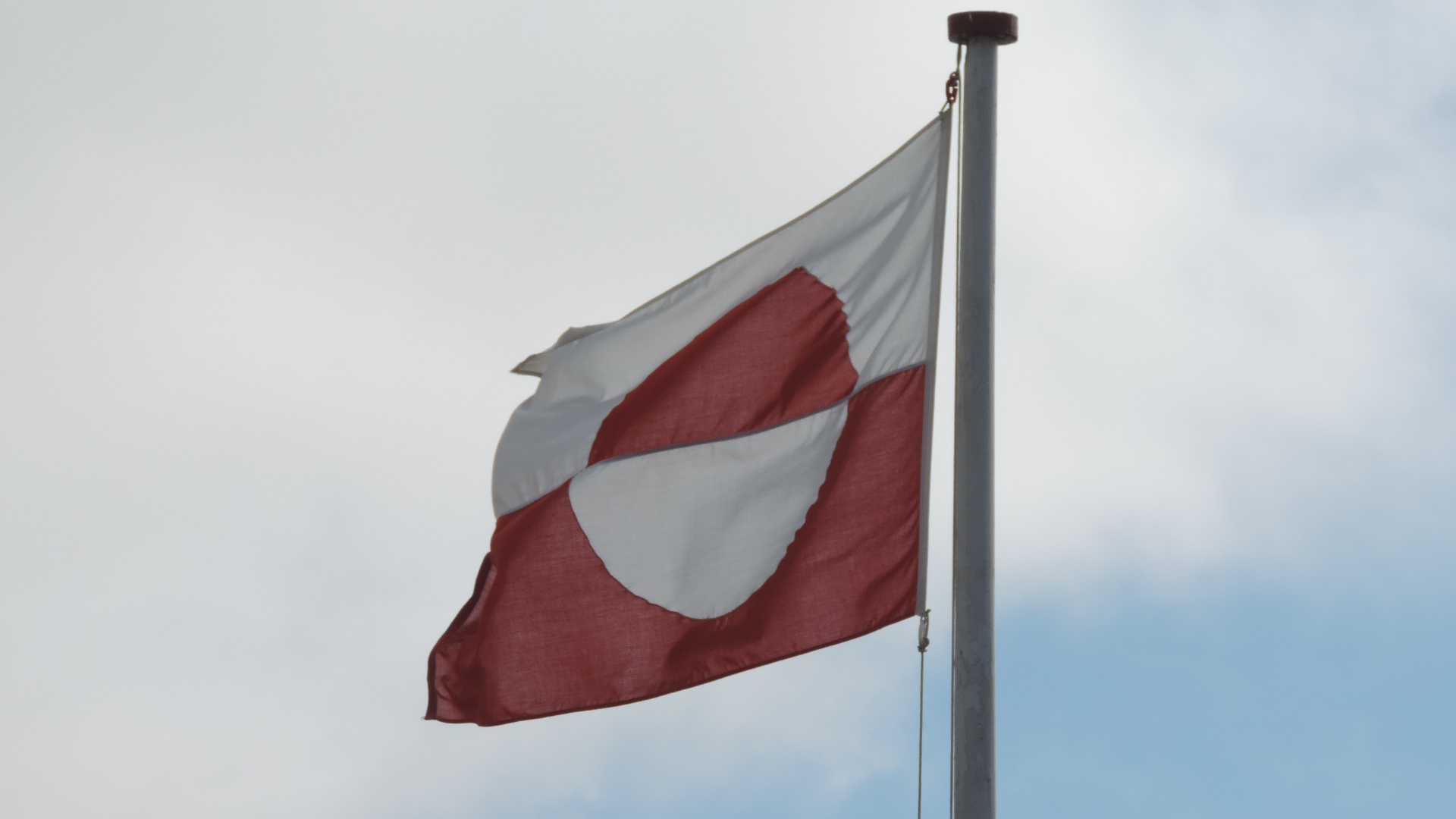 Local Lutheran church and their choir put on concert for us singing hymns in Greenlandic and Finnish.All the tourists in parkas, but the locals were sweating.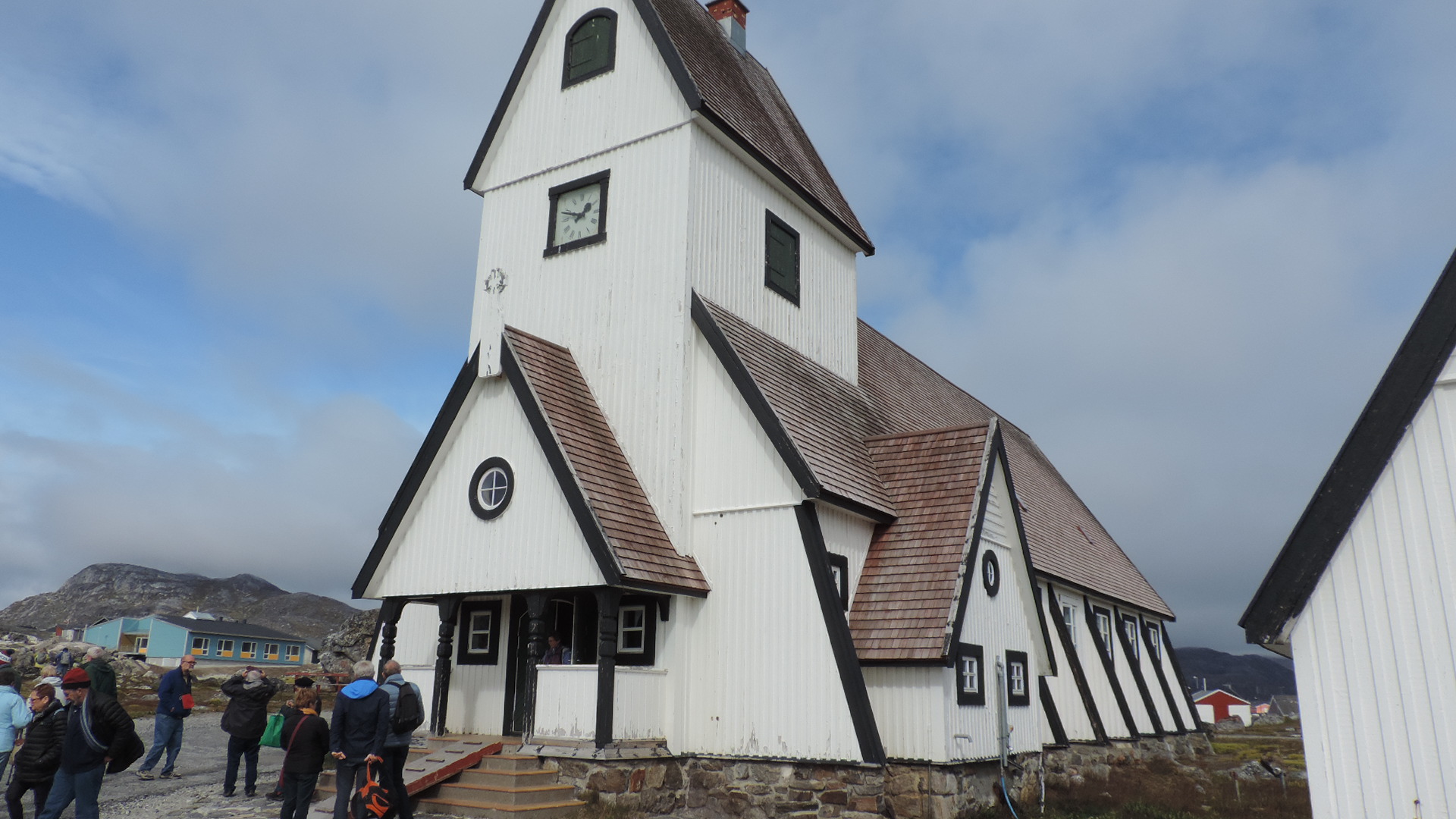 Formerly know under the Danish name of Julianehaab. It was written about in the Nevil Shute novel "An Old Captivity". and the photo below demonstrates it would be feasible to land seaplanes here.





Busy harbour with large forklifts driving through the town square of the old town.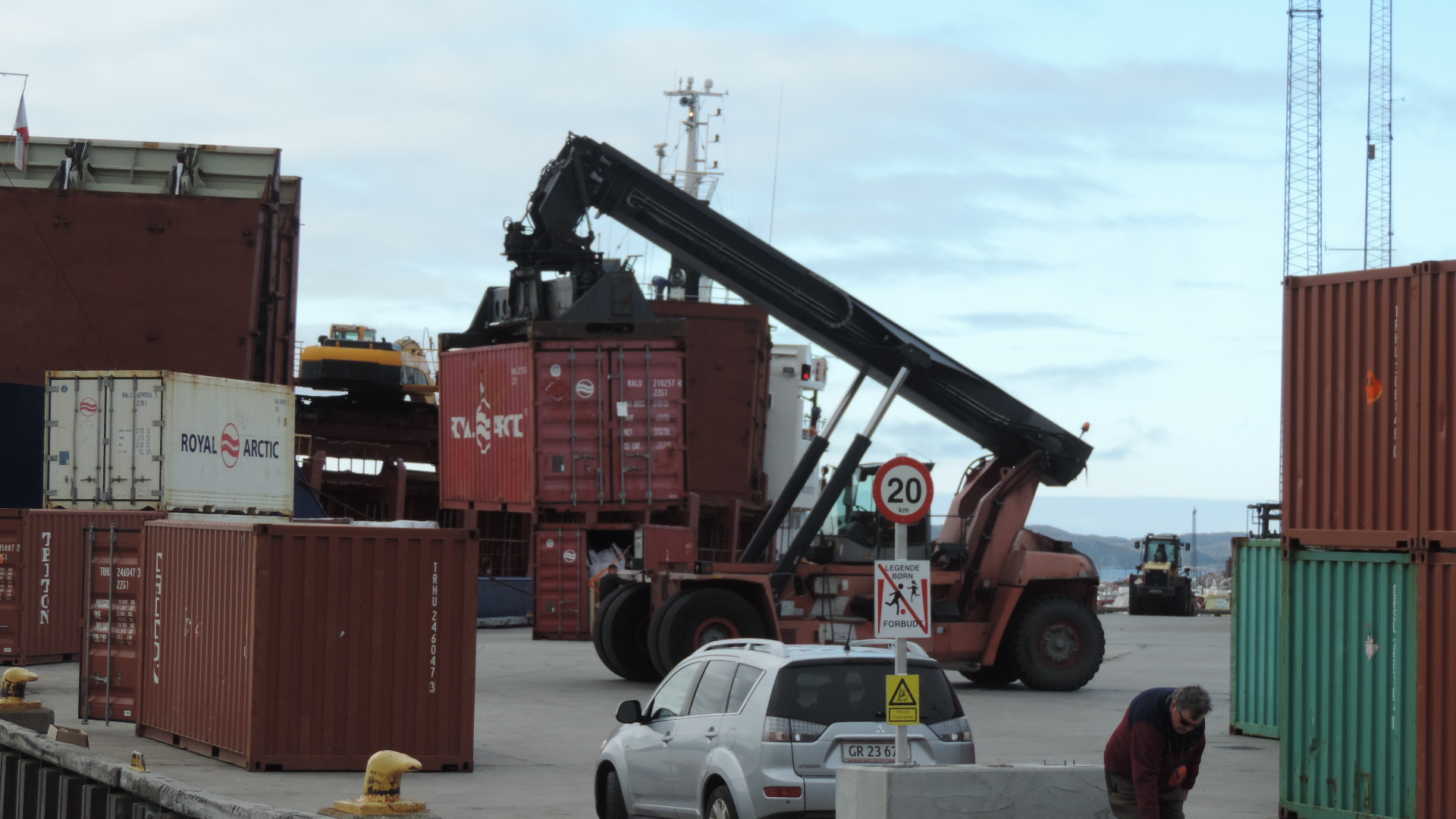 The town has many sculptures, some carved in store. On a more modern theme, there are emergency buttons throughtout town with an identifying pole and red light above. Also, as in other towns in Greenland, there are public Automated External Defibrillators (AED) around town.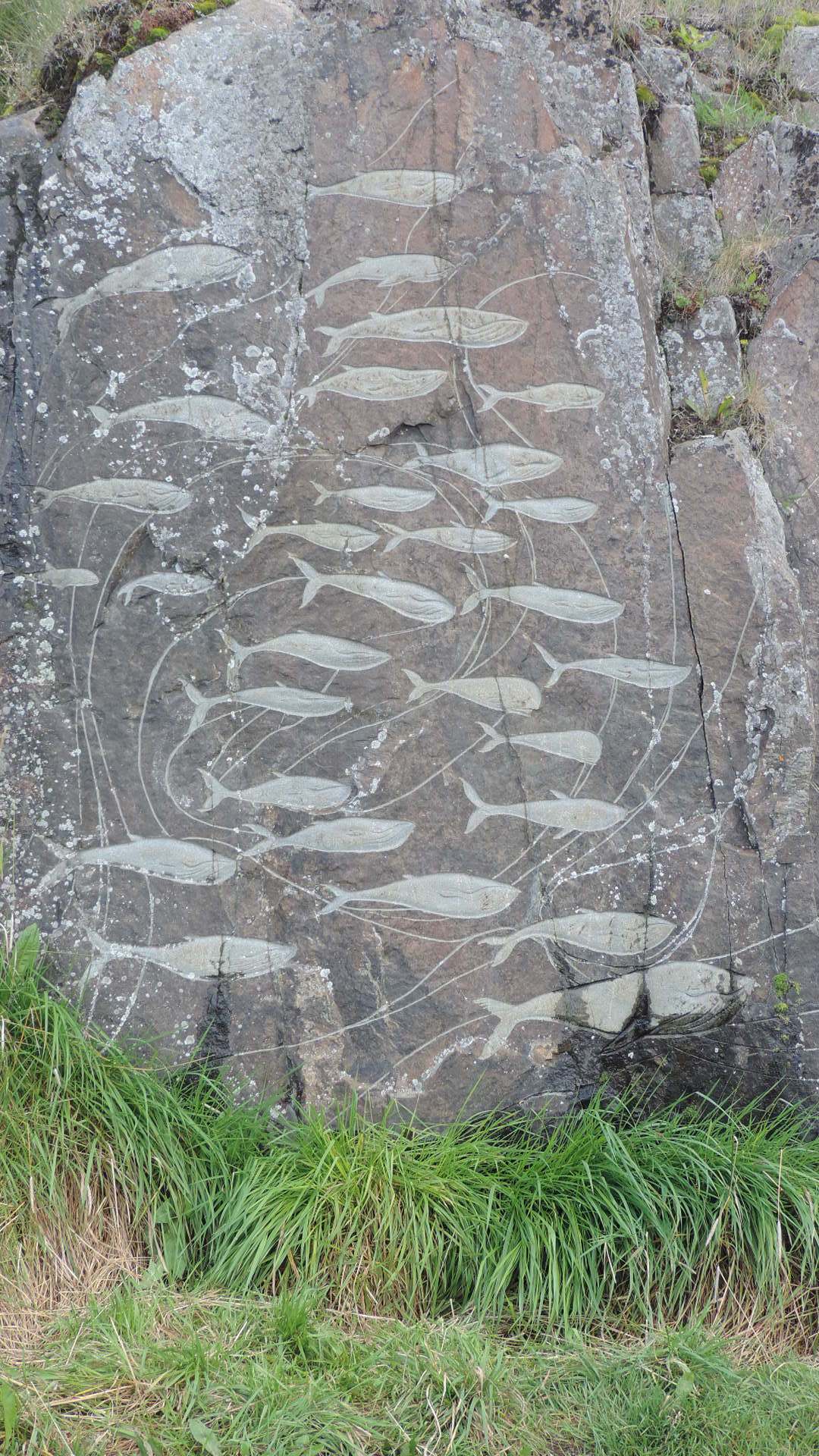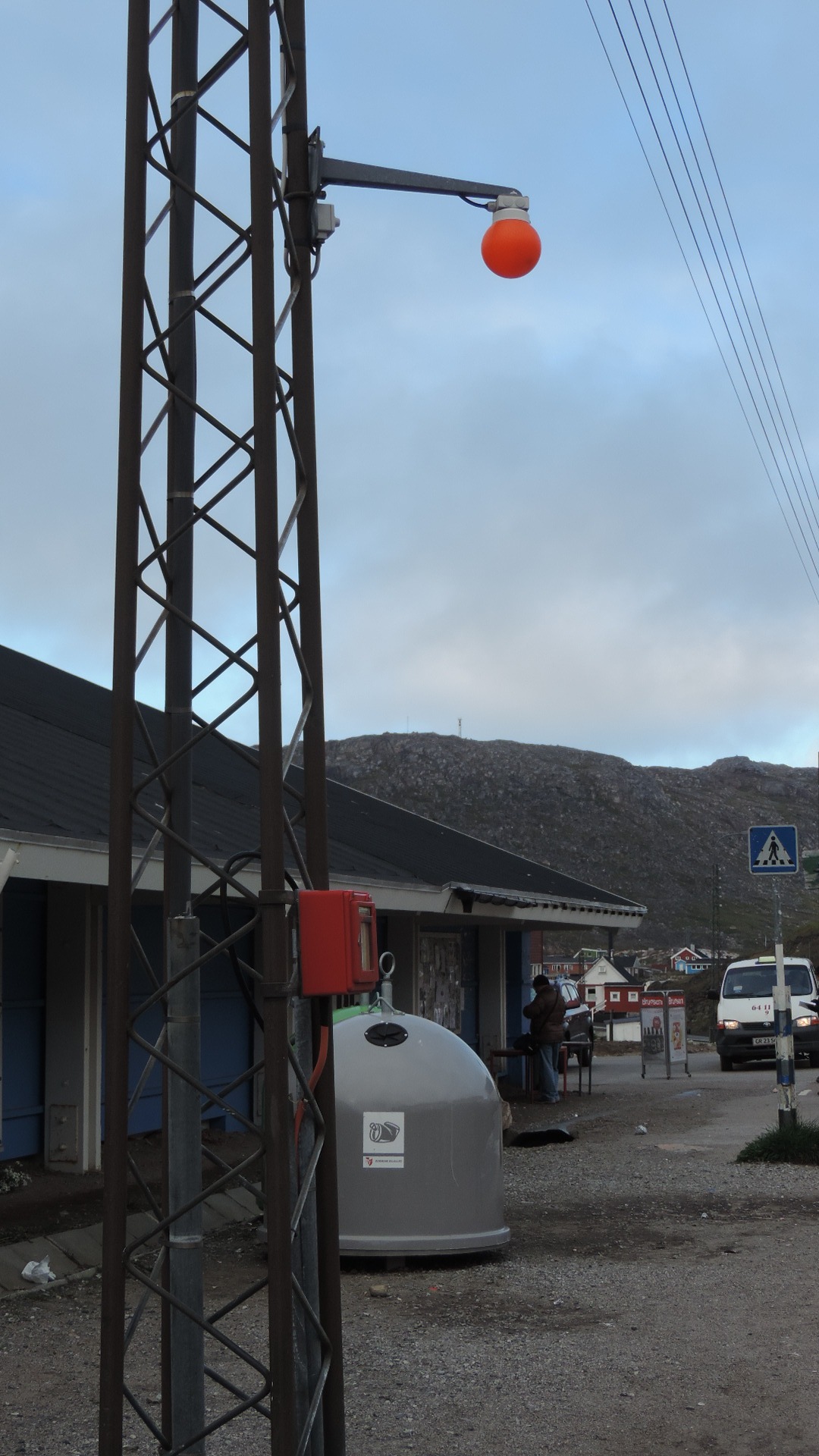 The church on the bank of the river. A (reconstructed) sod house in the museum.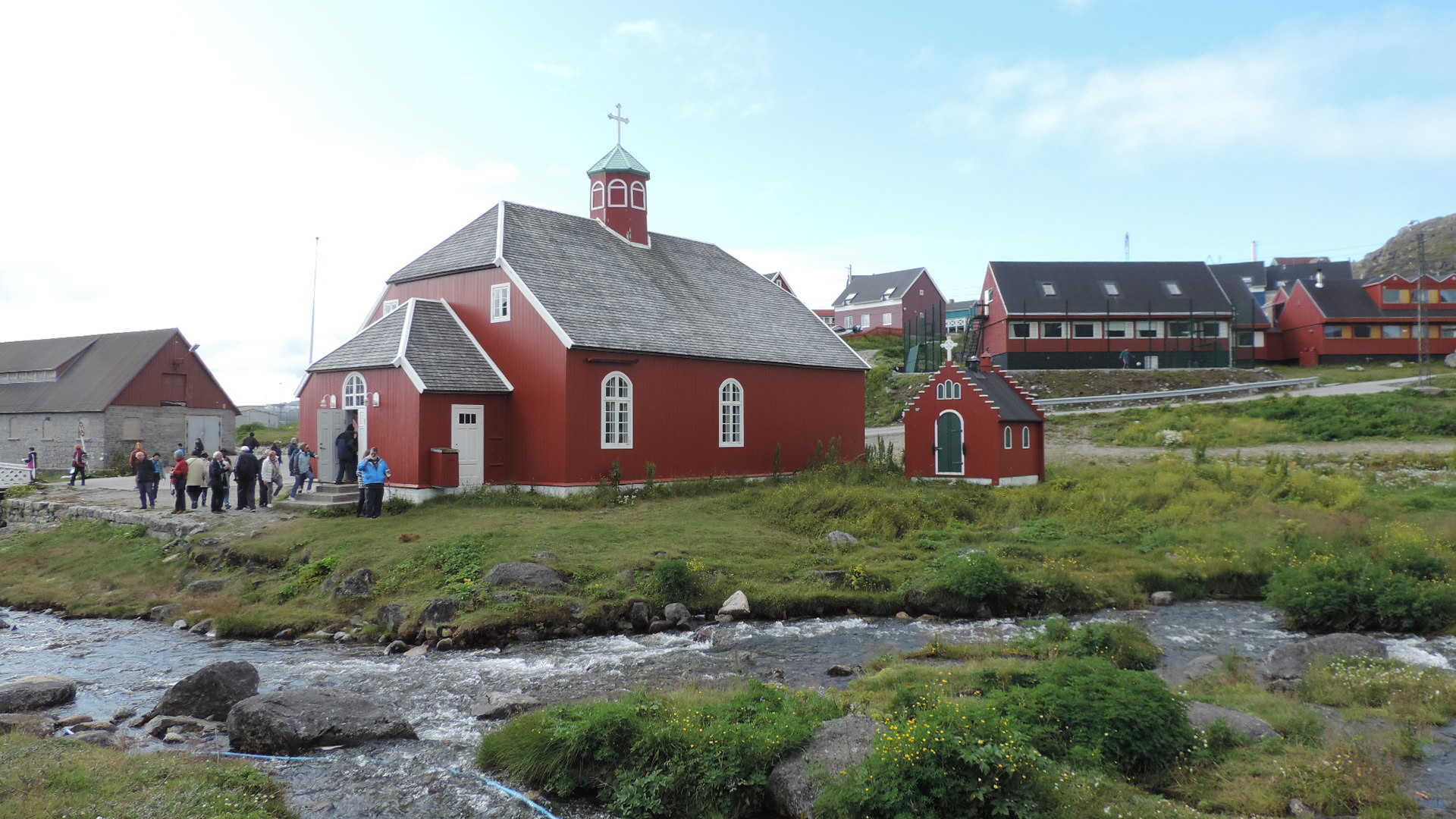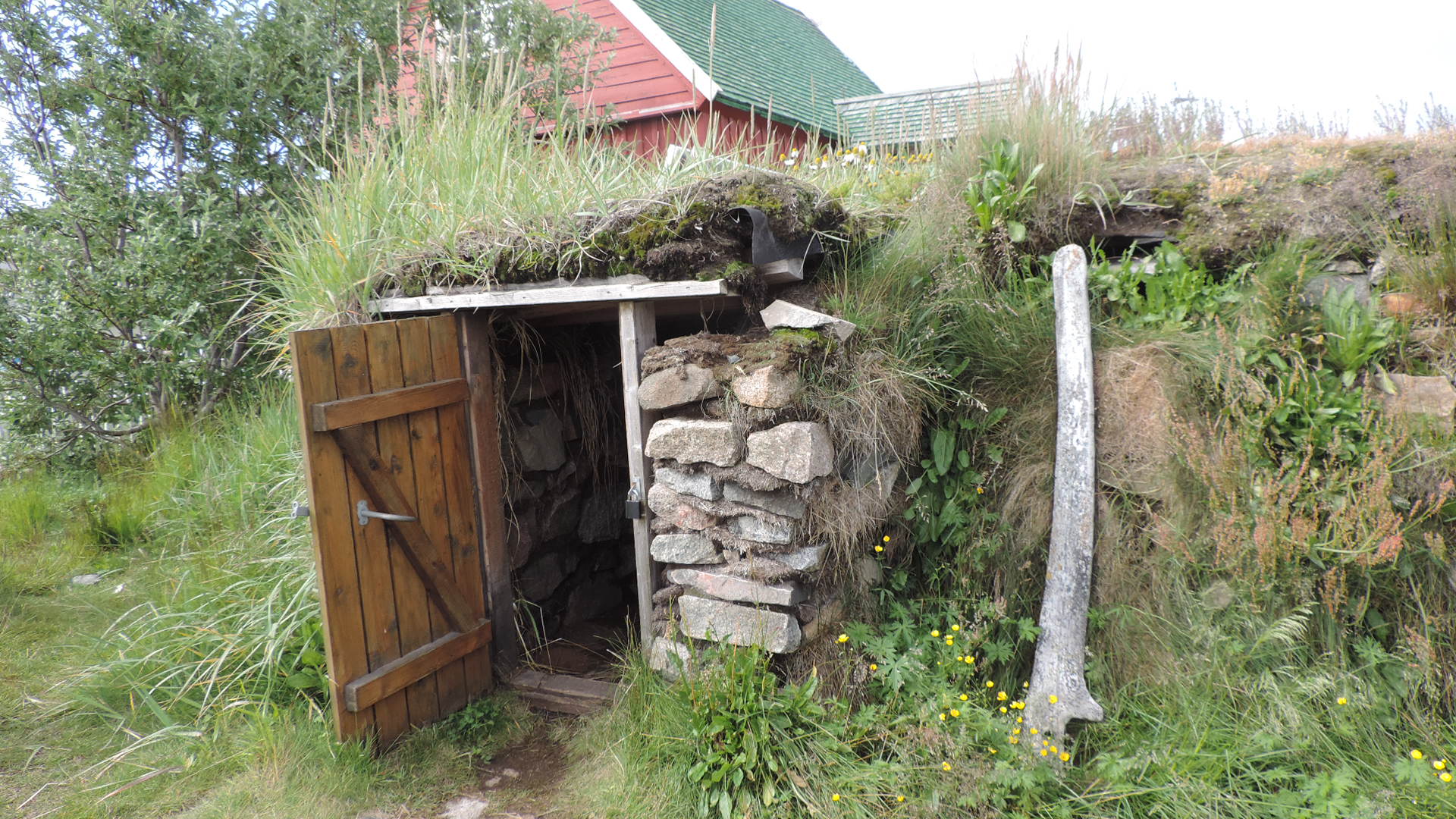 The oldest building in town, now a museum, was actually a kit house from Denmark a few centuries ago.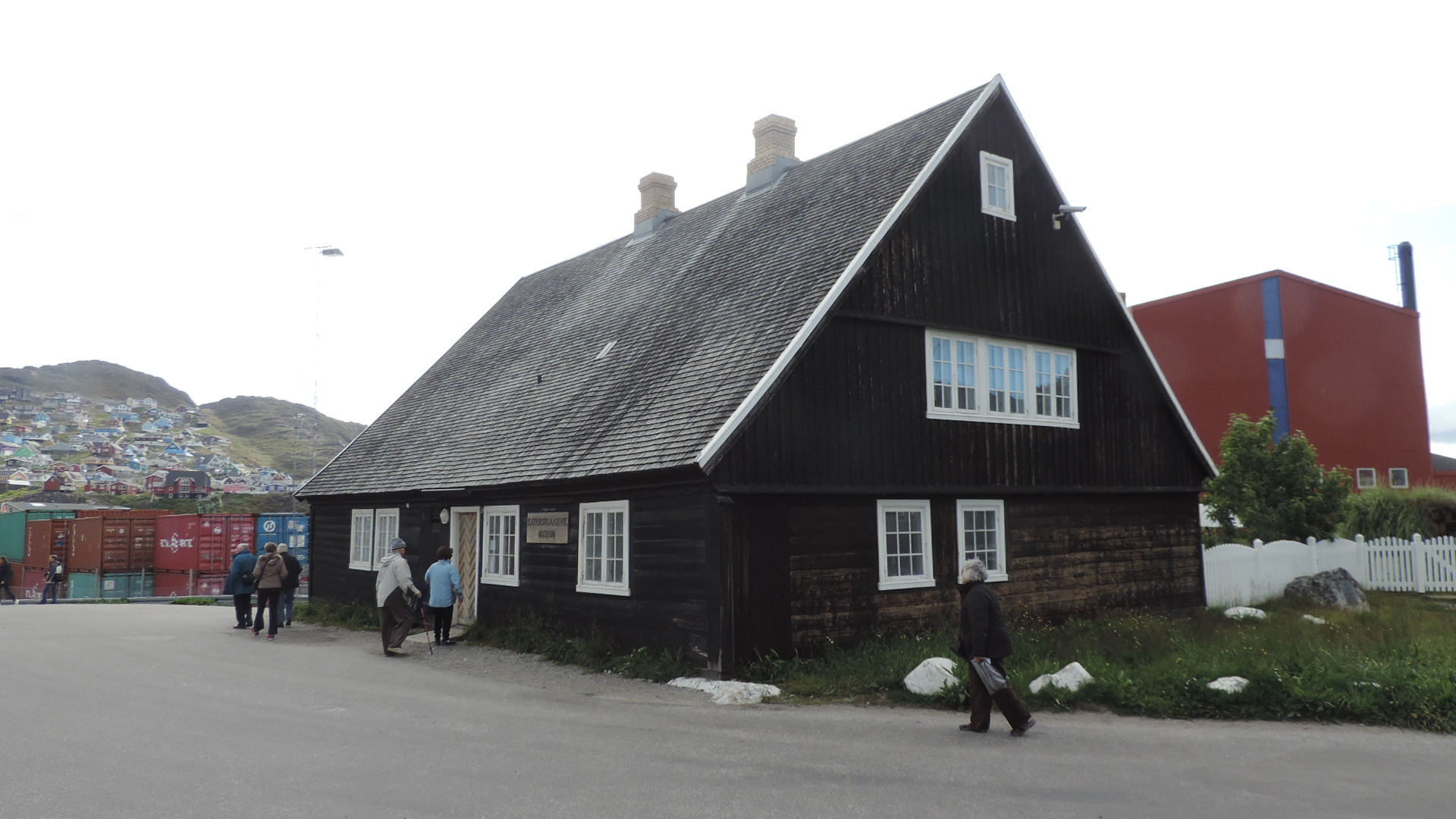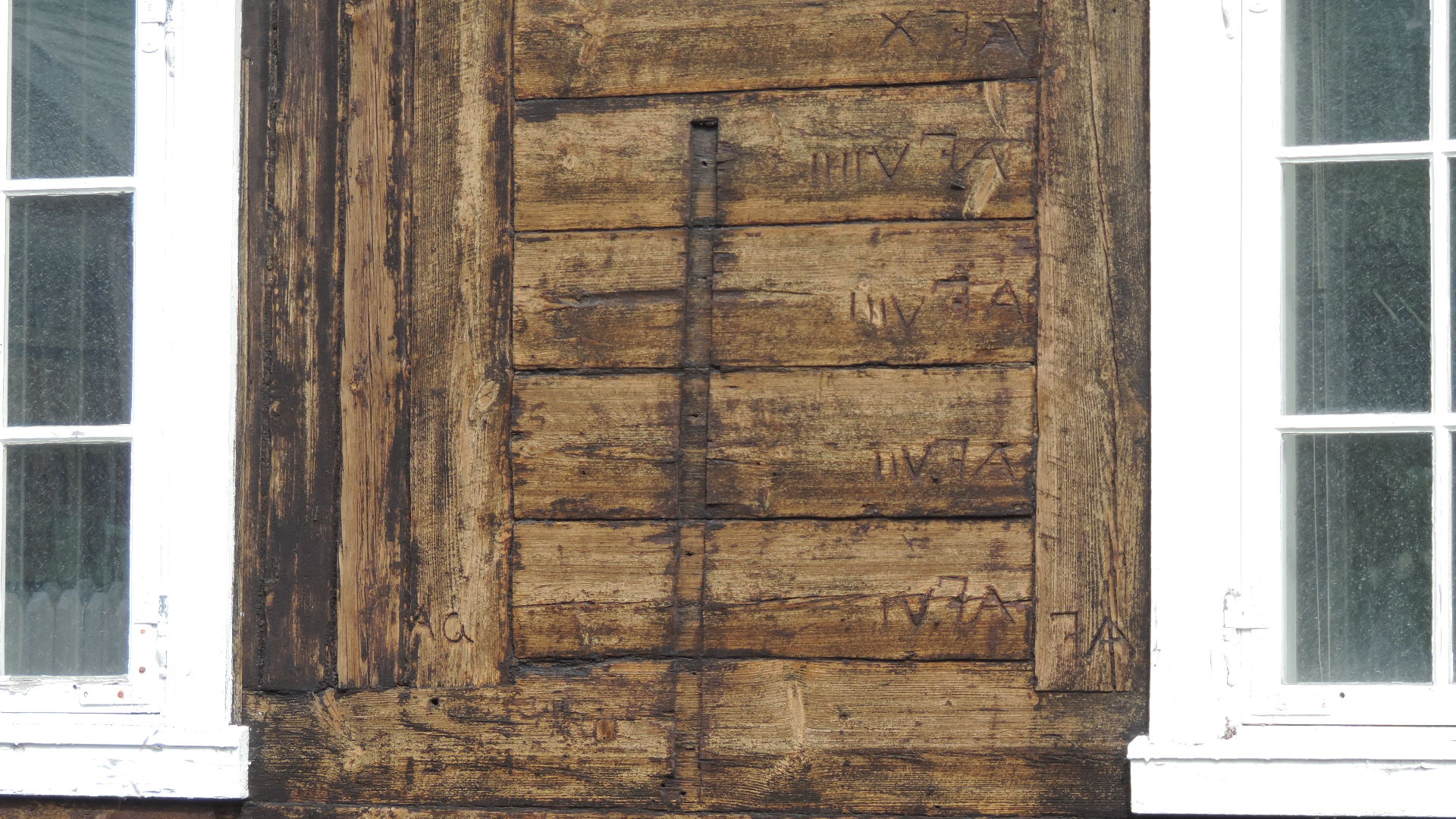 There is a narrow protected entry to a small harbour. At the end is a "Royal Greenland" fish processing factory. There is a small rocky ridge along the water and the cliffs on the other side, leaving a valley where the village is situated.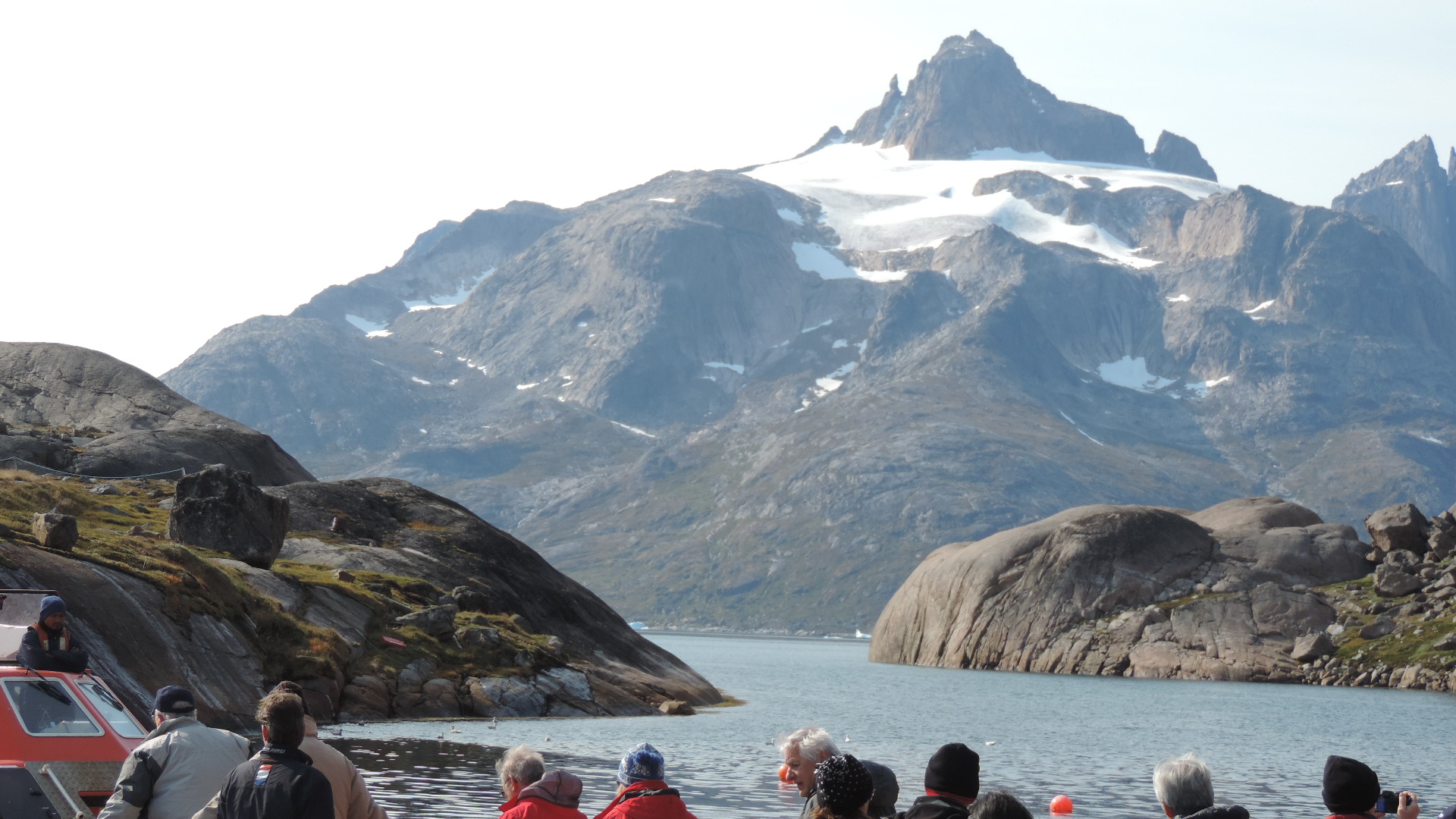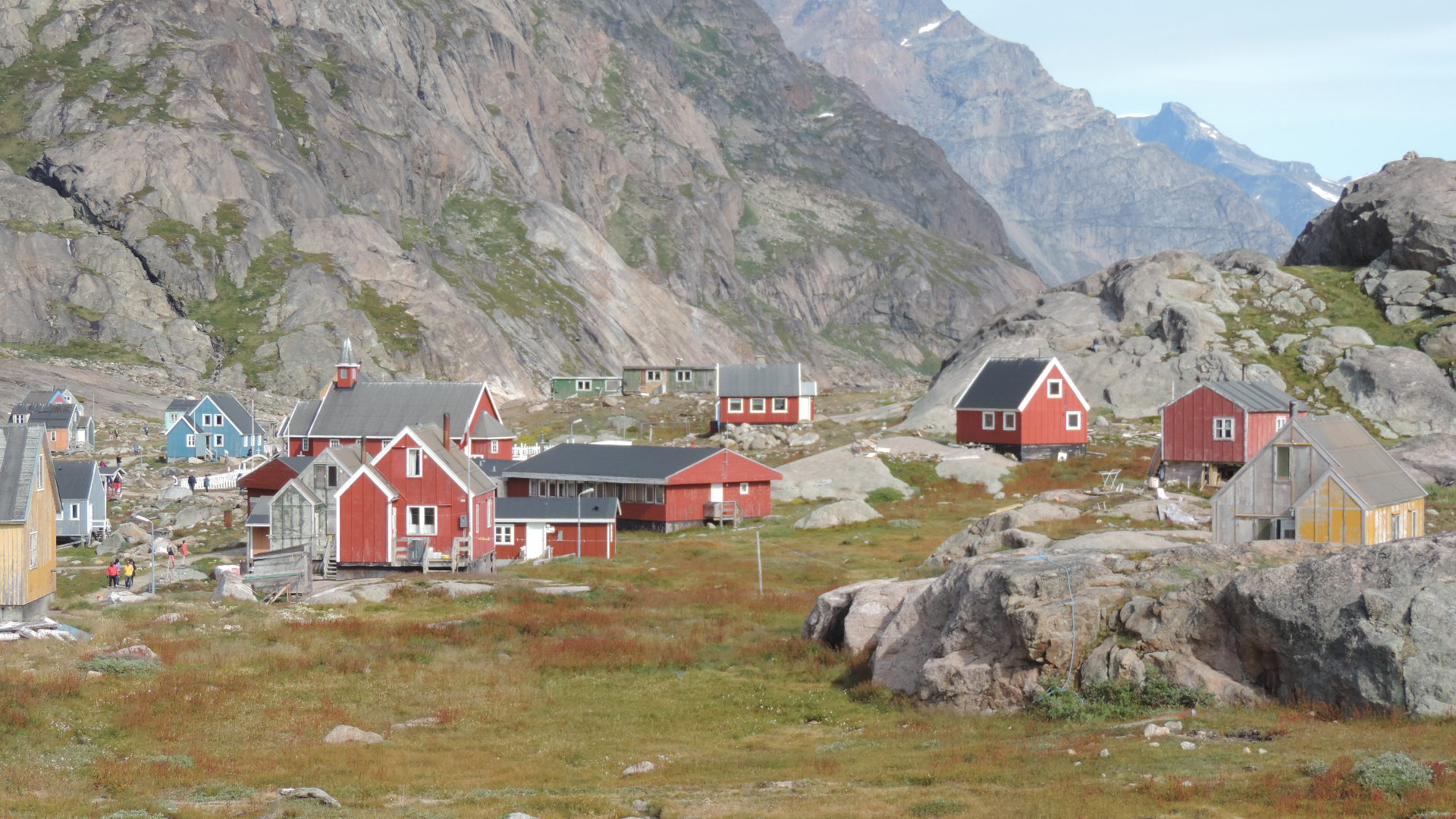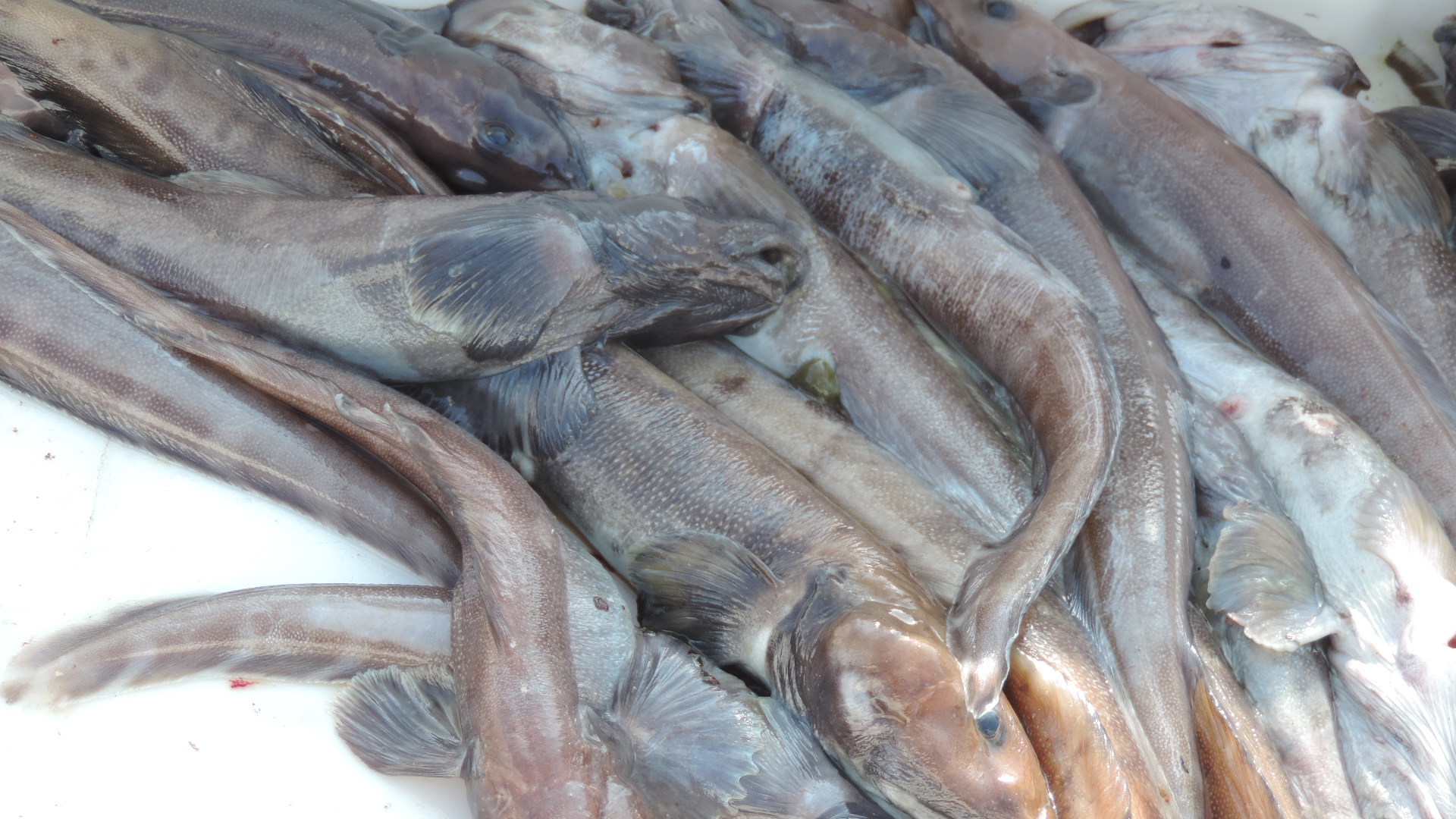 Buildings on and around rocks.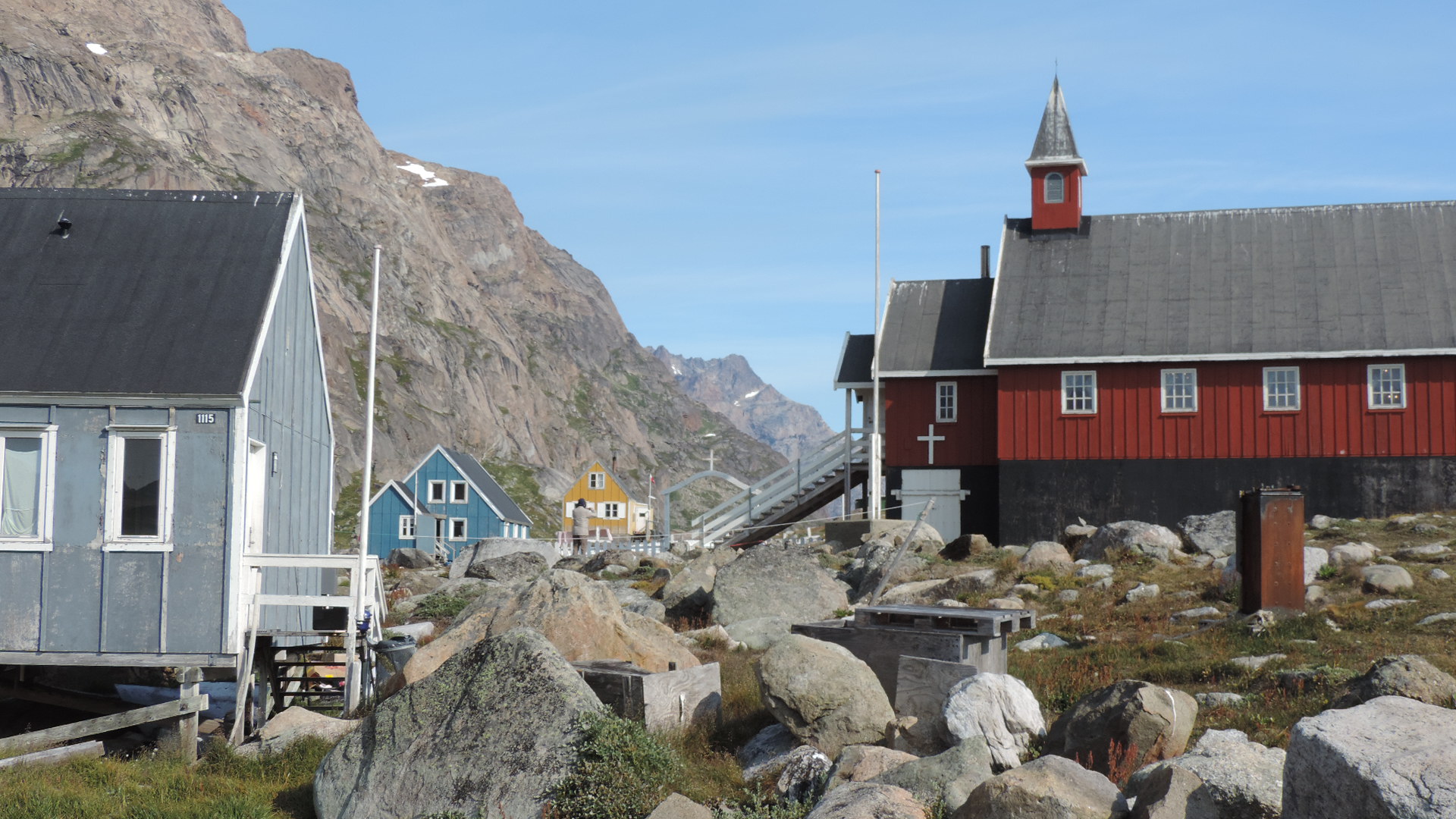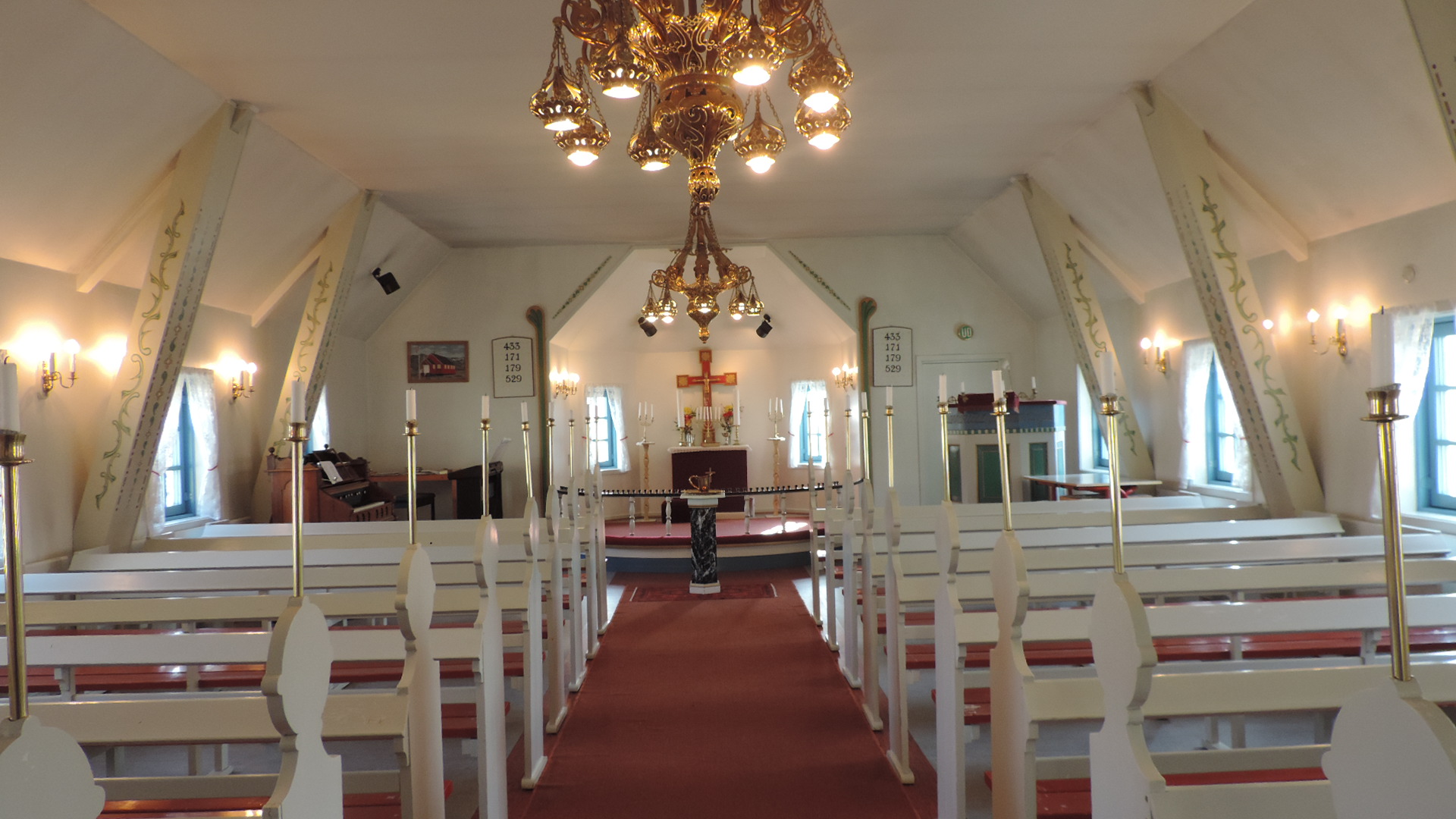 Speculating that there are central town-wide heating systems piping to the houses. (Iceland have that, but they have geothermal).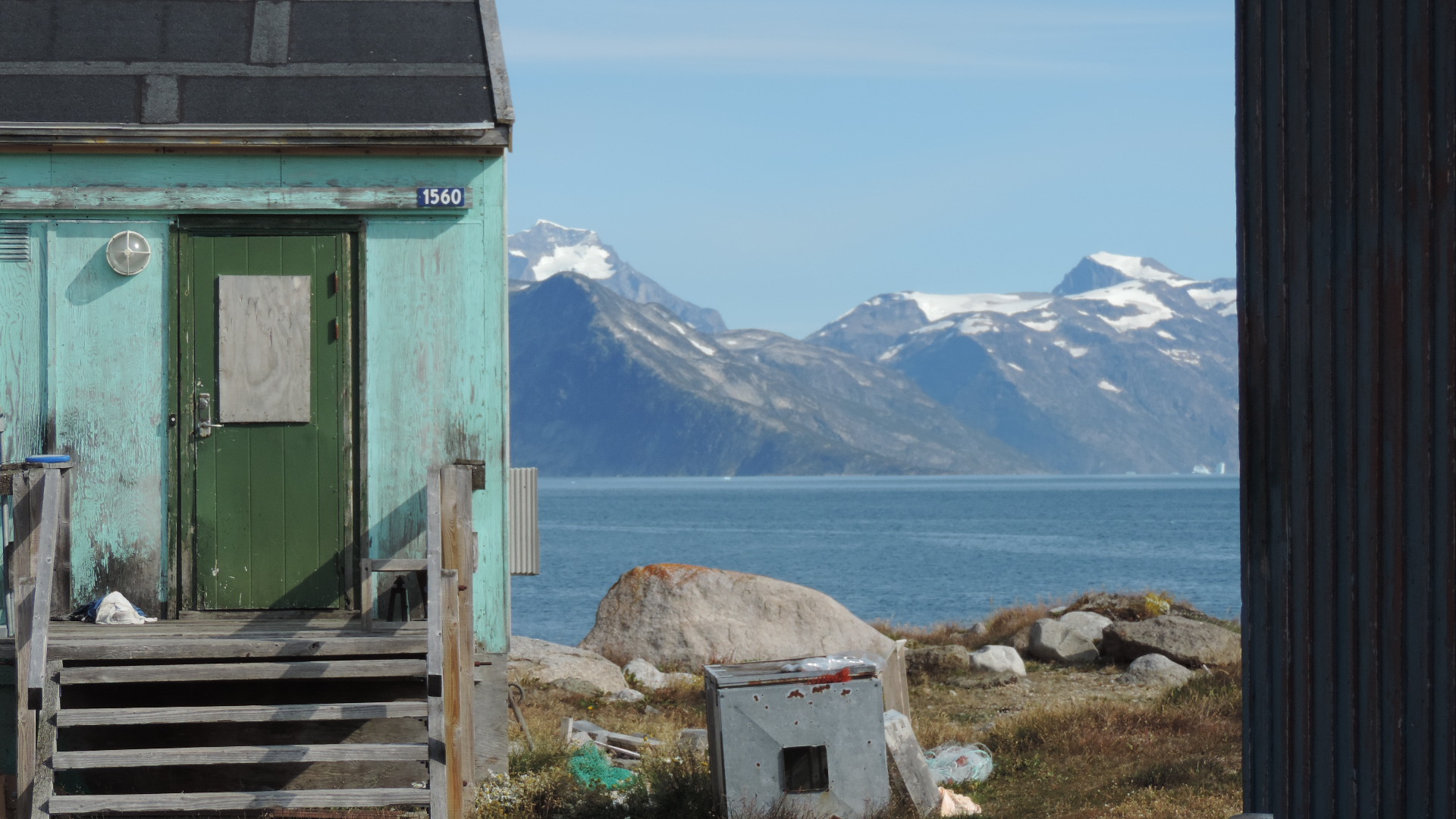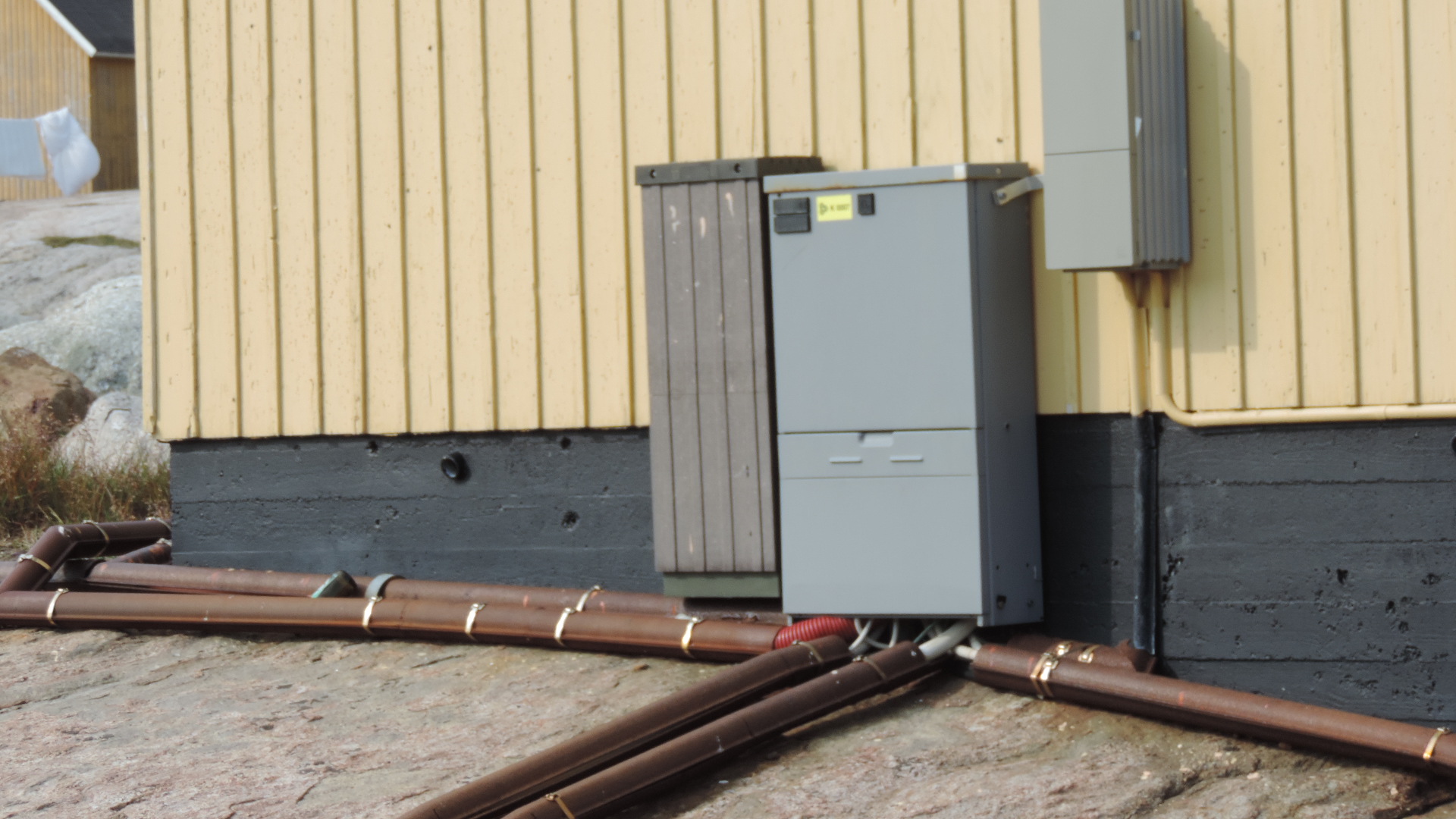 There were two polar bears, skinned in the village recently. One was a teenage boy's first, the other had been killing sheep somewhere on the east coast.Also fish being dried.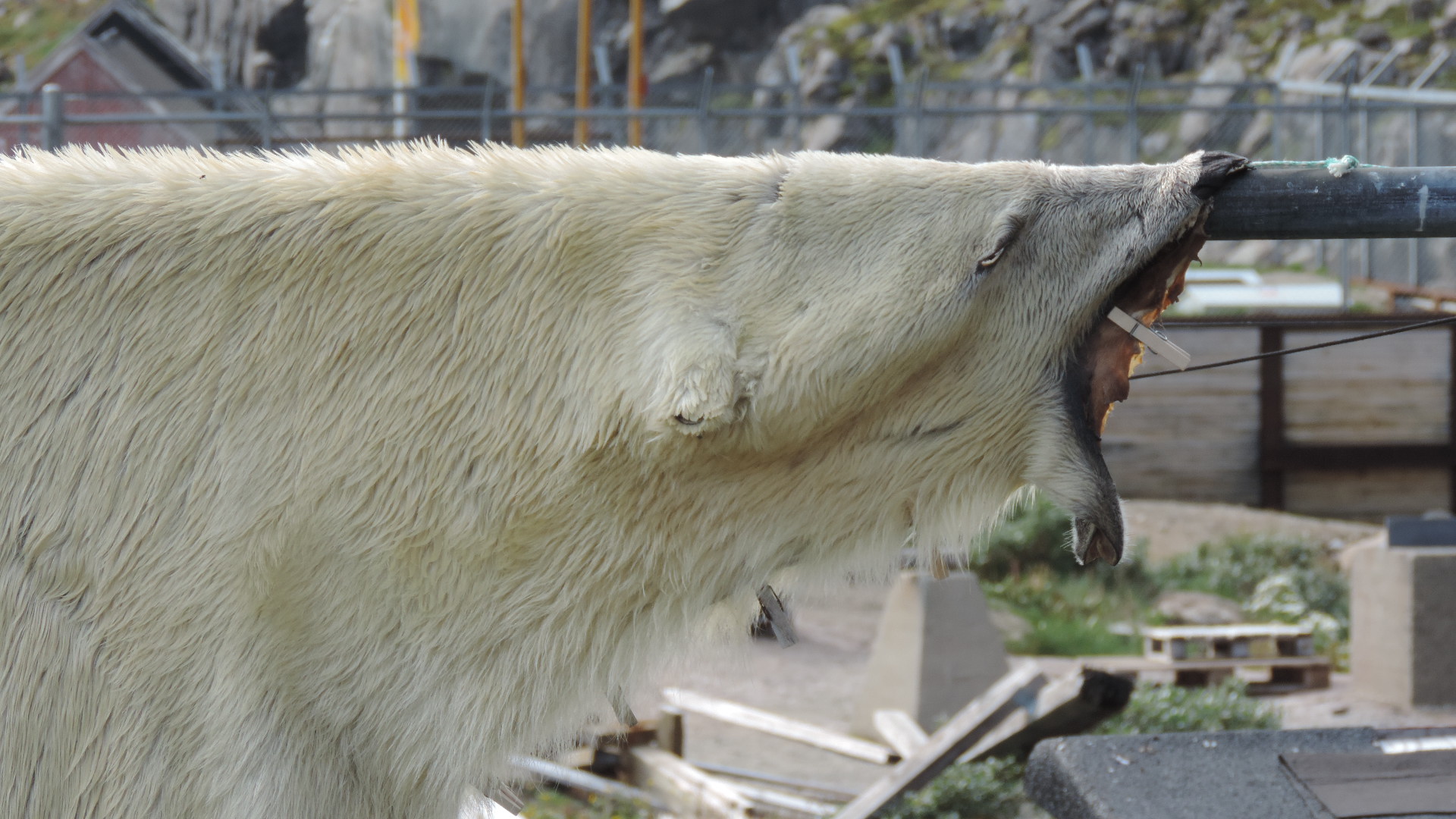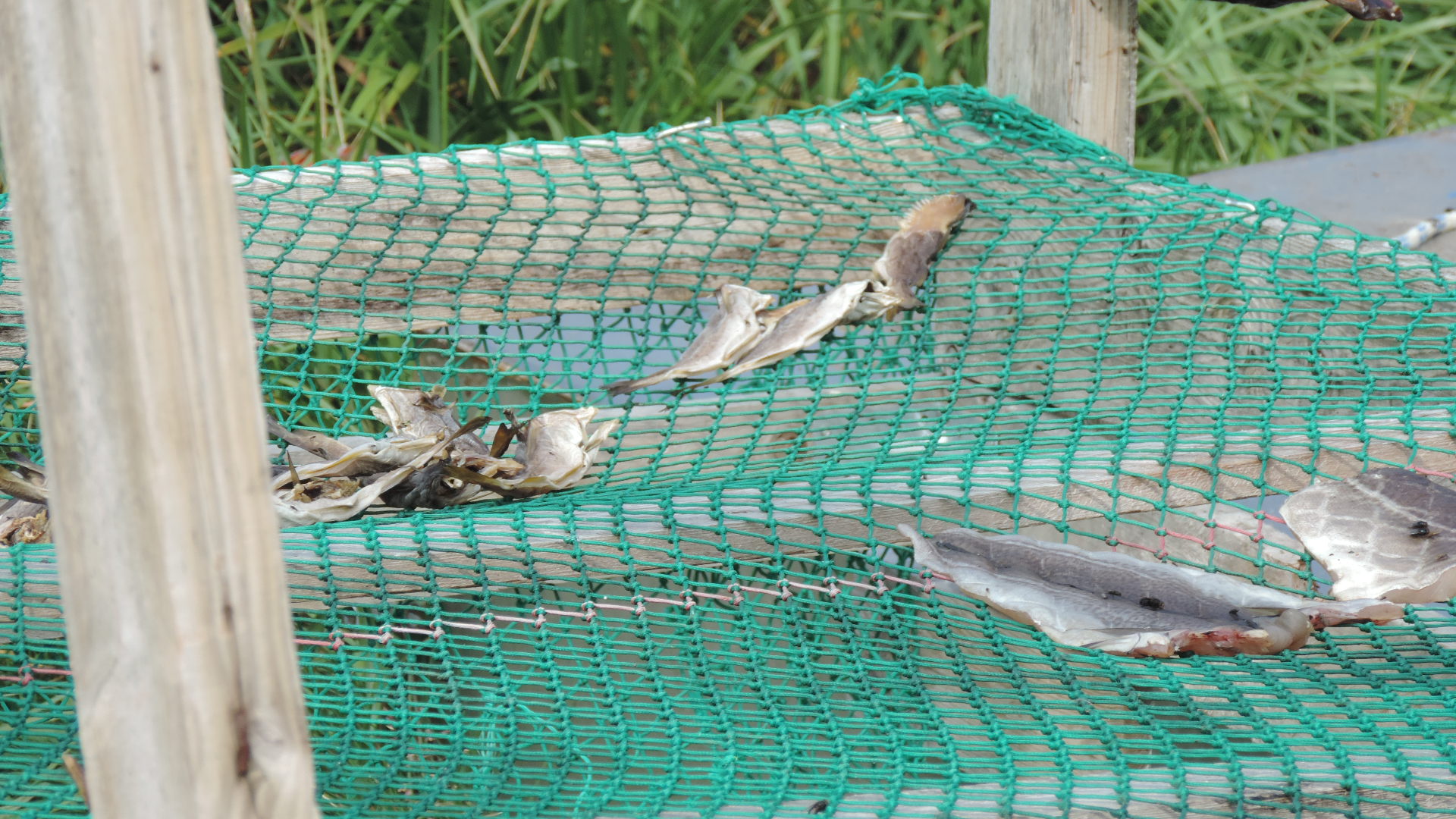 Almost all the villagers were on the ship being fed hamburgers.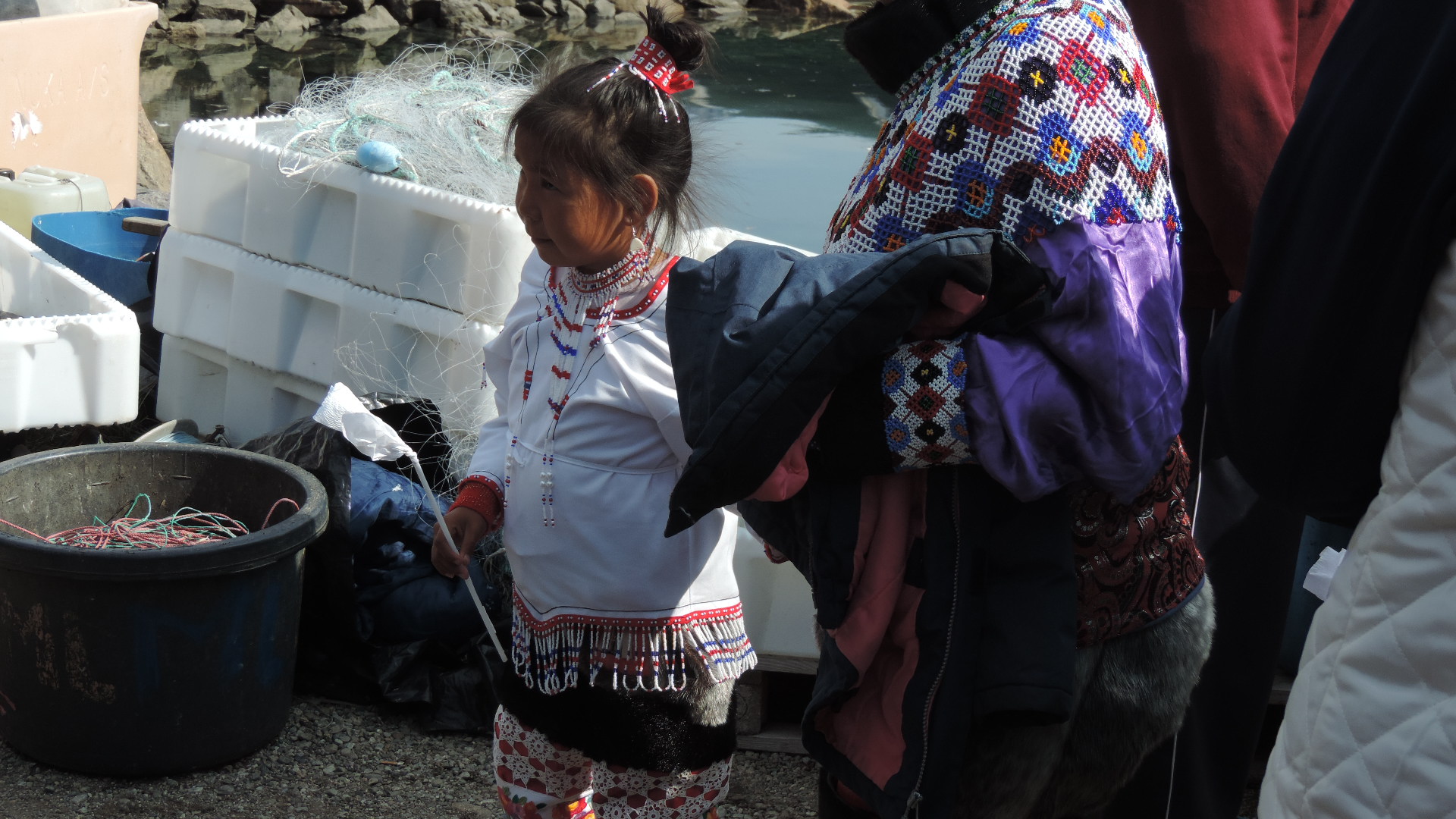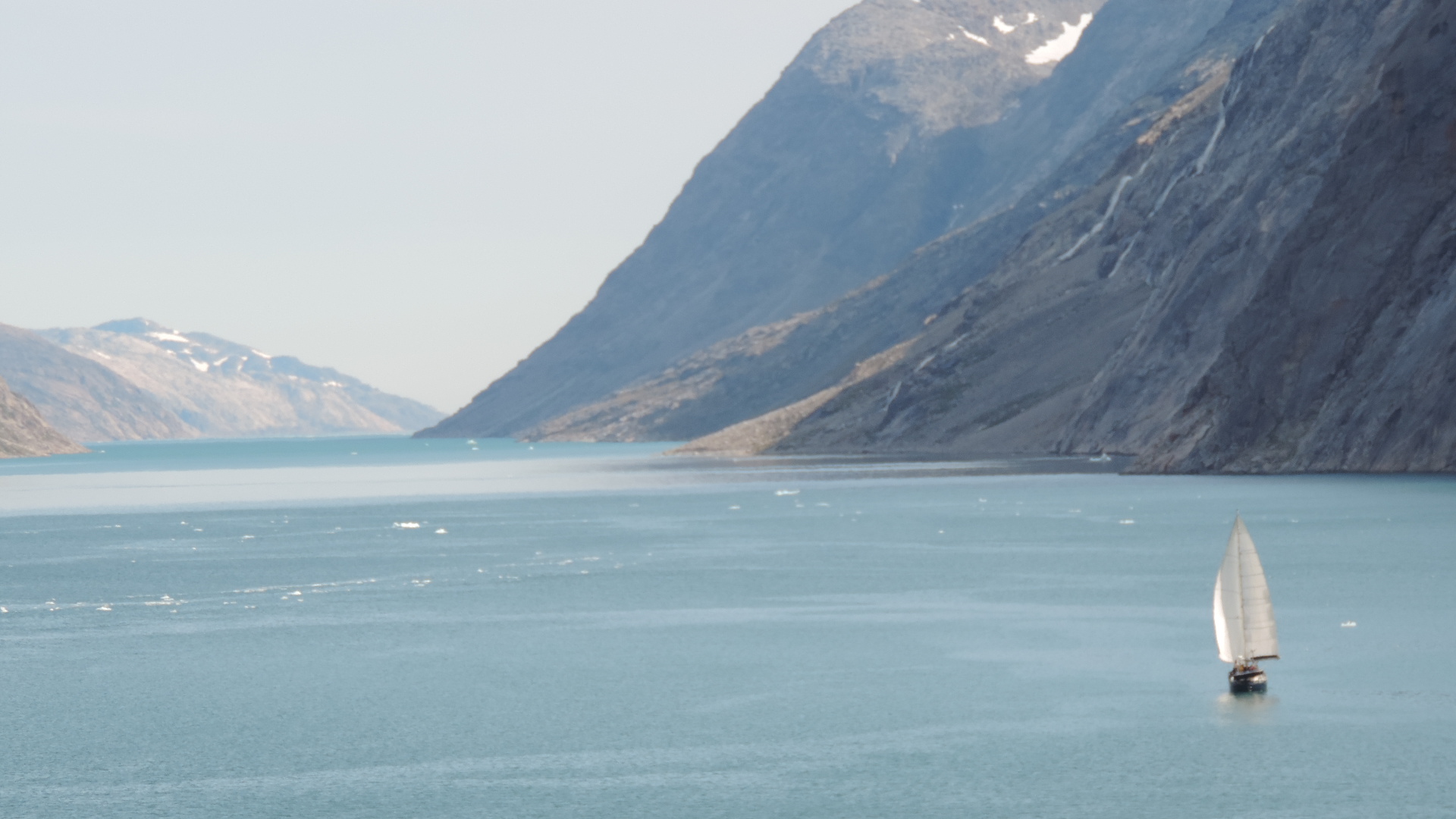 Waterfall where glacier meets water.



Hofdi where Reagan and Gorbachev met in 1986 Reykjavik summit. Solfar sun voyager (viking ship sculpture).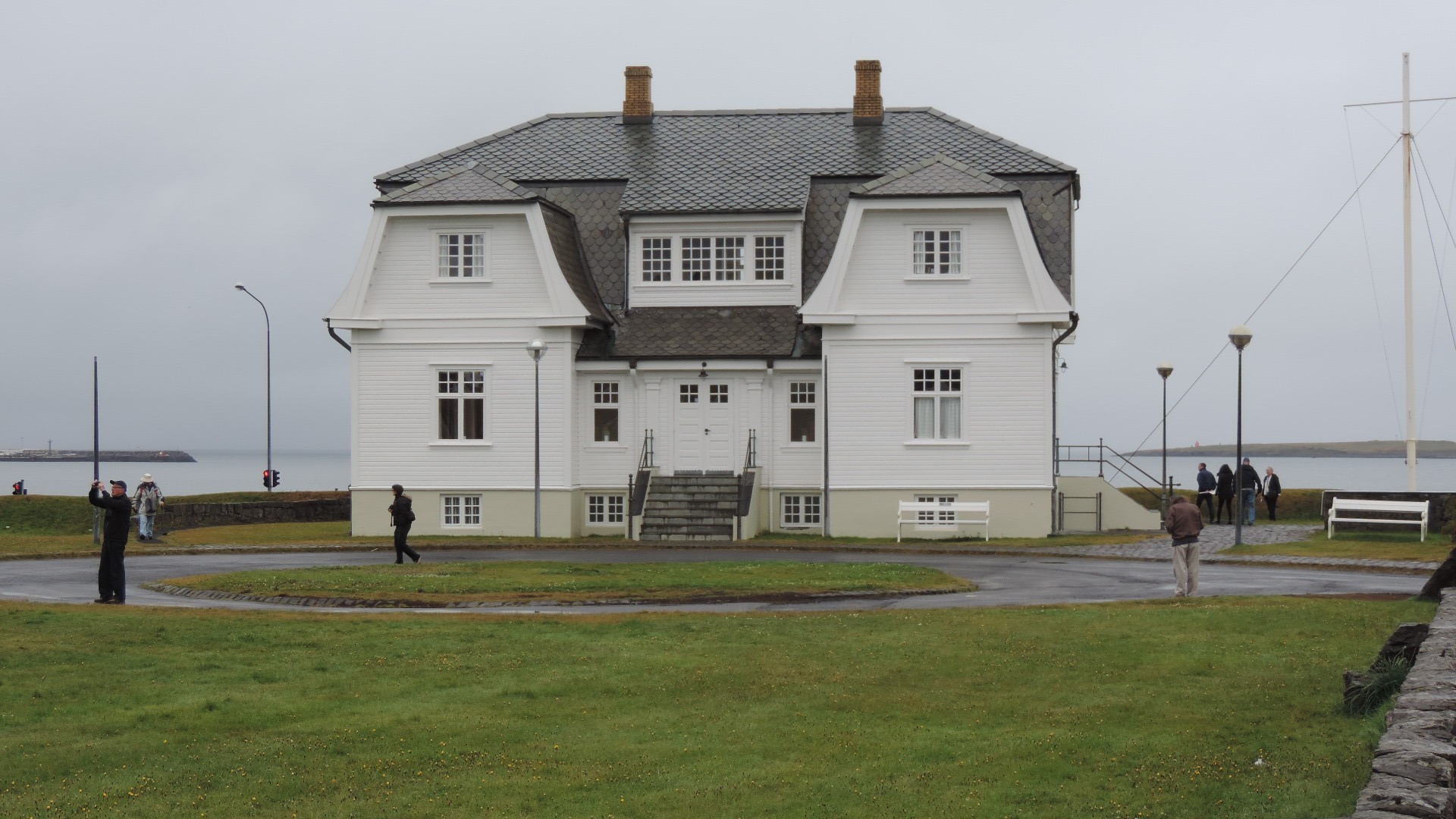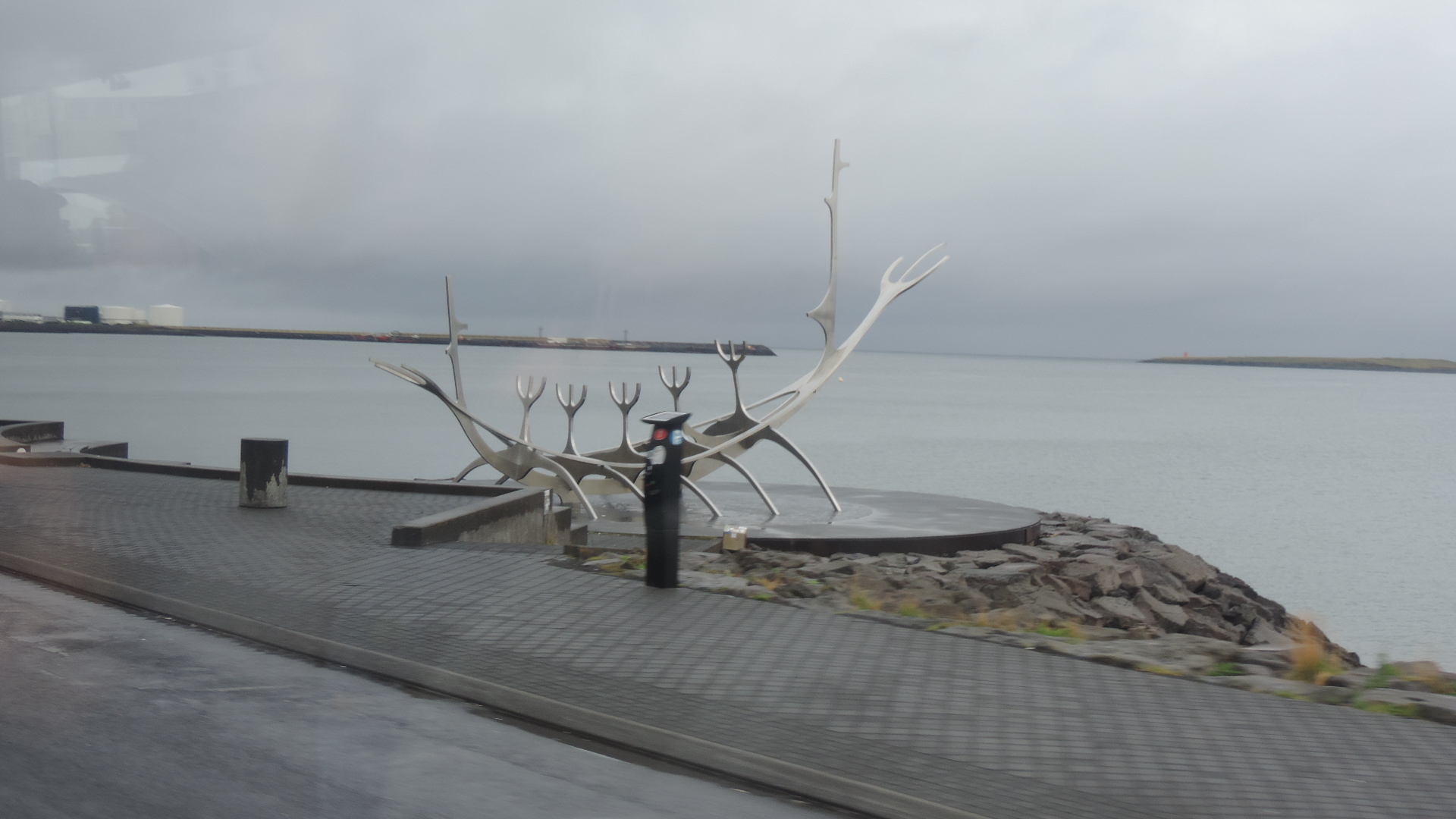 Glass concert hall. The gunship Odinn that was at the centre of the 1975/76 "Cod war" with Great Britain. If you look carefully, you can see the gun.


Hallgrimskirkja Lutheran Church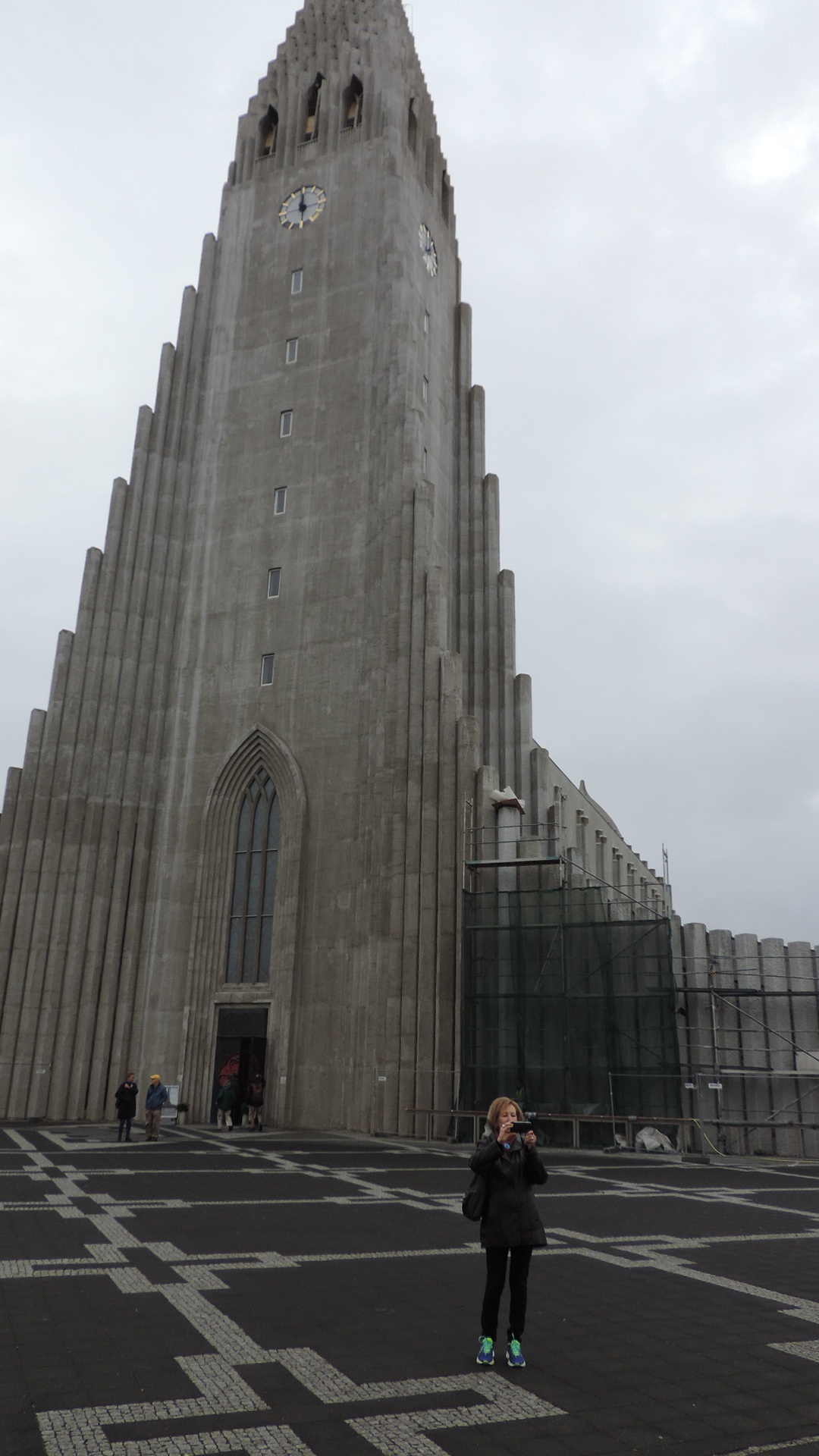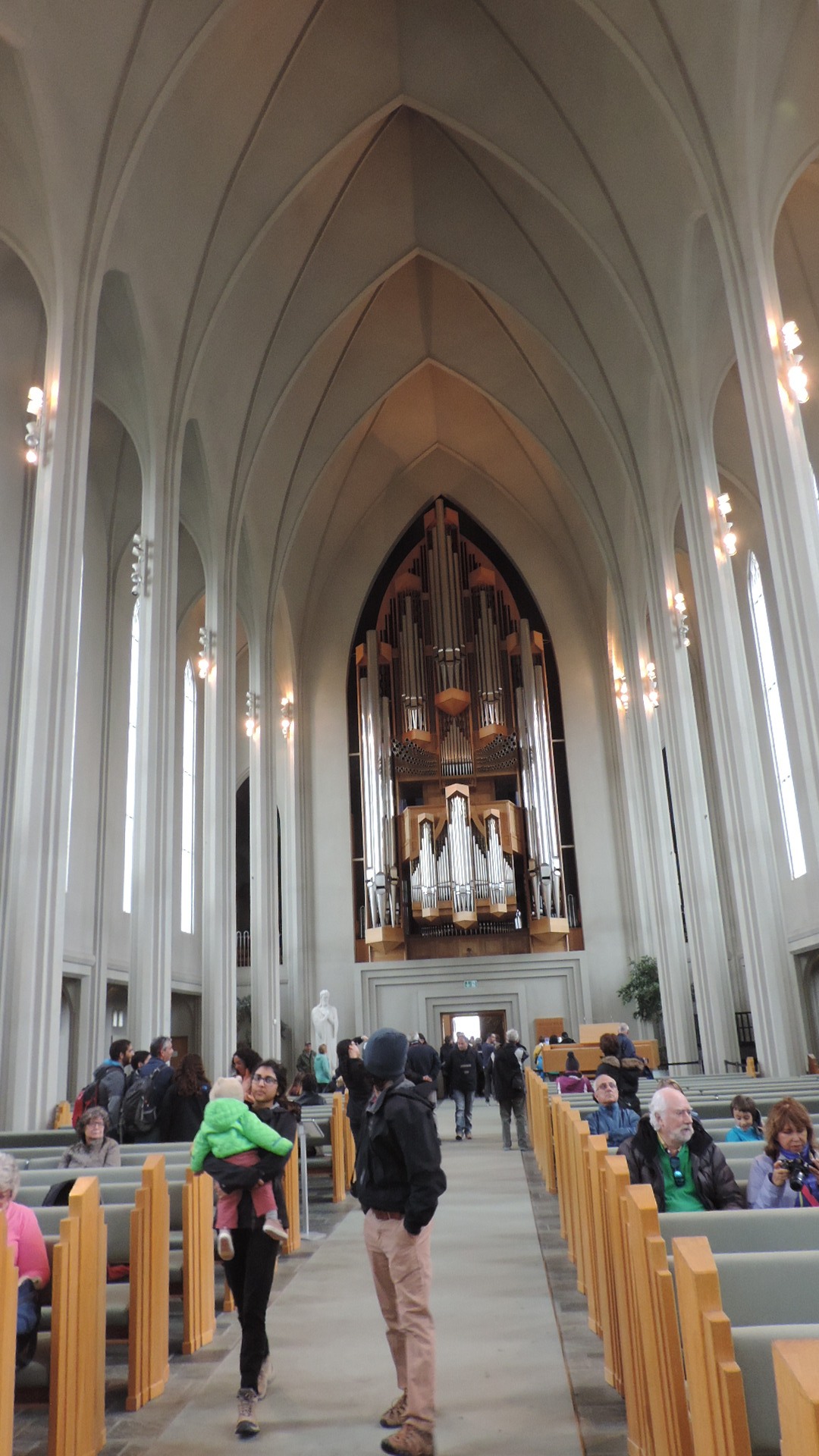 Icelandic horses. Arbaer Open air museum.



Icelandair DC-3 took off that afternoon, but it had officially retired 1970. (Their operational fleet are Boeing 737/757/767). Minke whale on menu.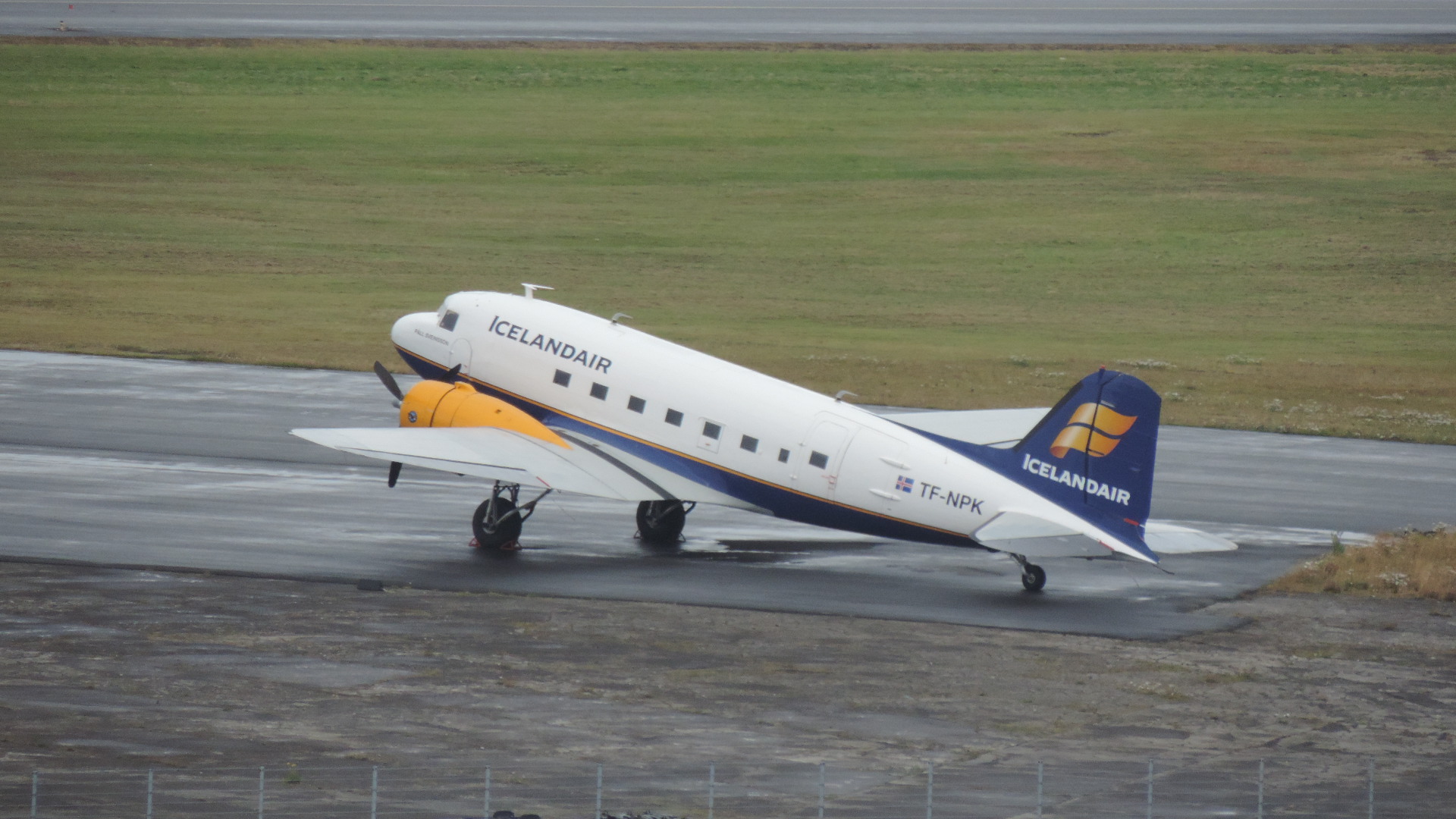 Old wharf area. We missed the real aurora, but there is an 'experience'.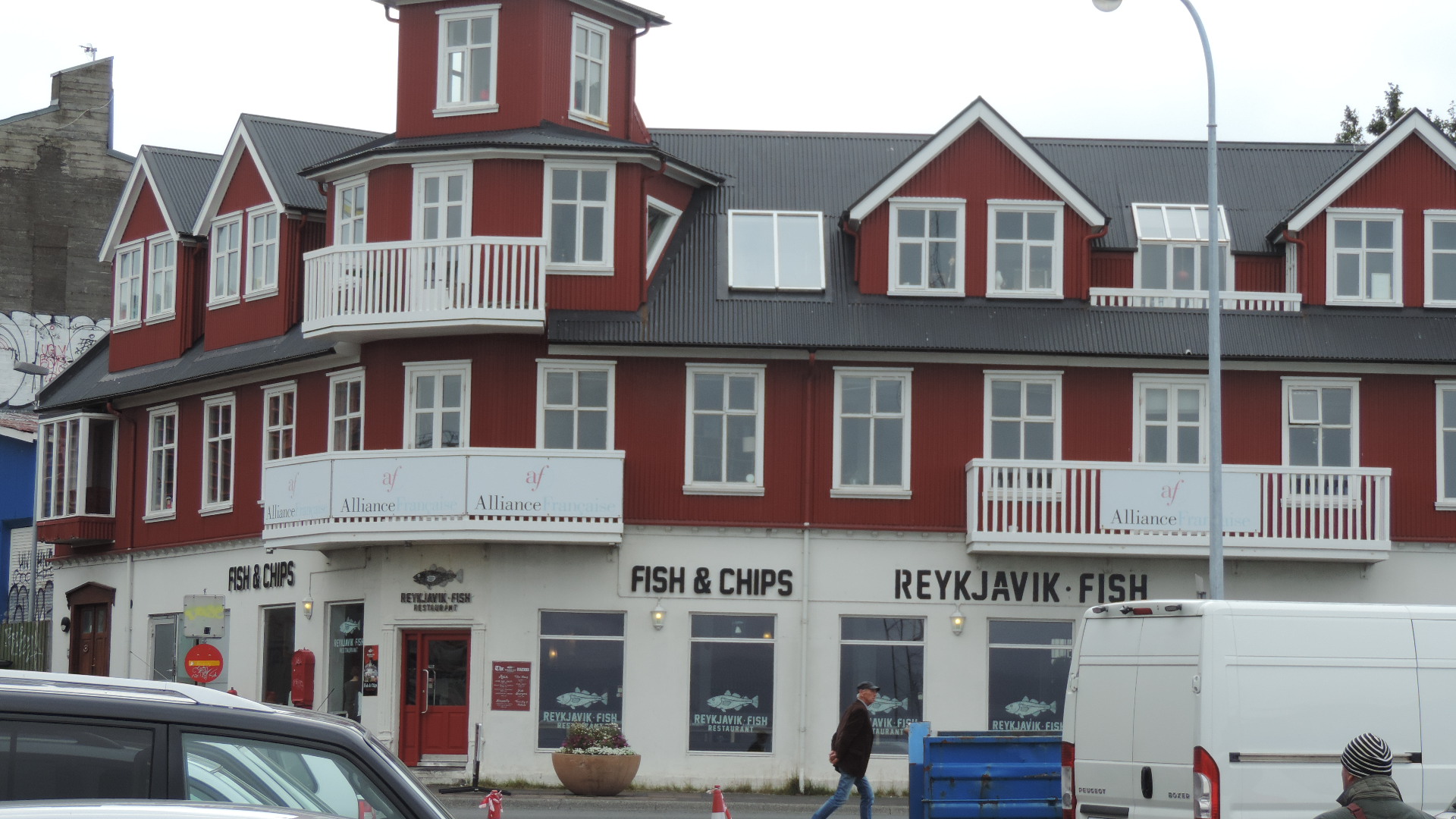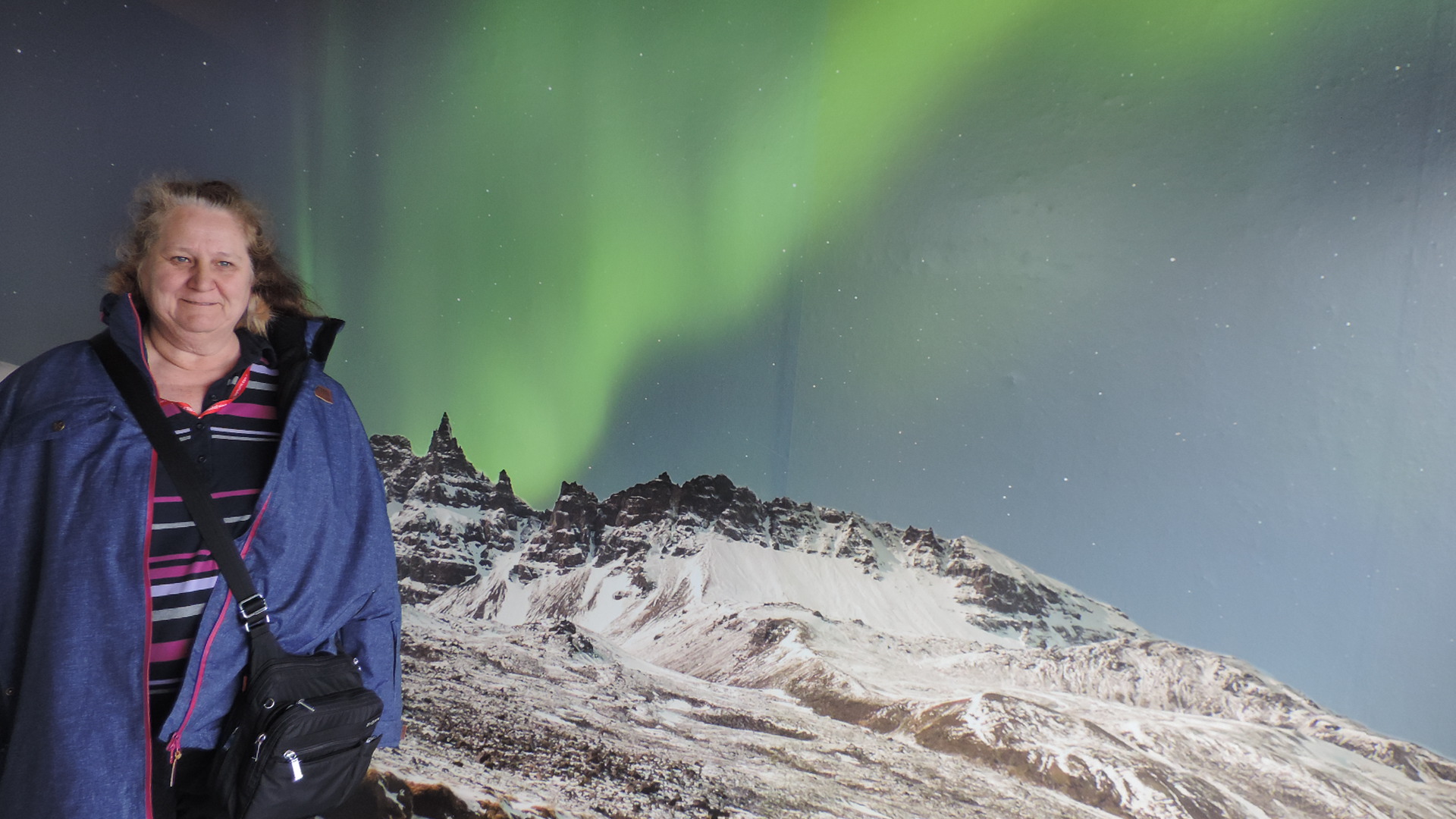 Thingvellir national park (all parliments national park). This is another spot where the americal and european tectonic plates are moving apart. The gap is kilometers here with the valley being between. The natural amphitheatre formed by this cliff face was used for the meeting of all the representives of regional assemplies (known as Things). The meeting is the Althing, national parliment of Iceland, and has been running since 930. Here was the "law rock". It was presided over by the "lawspeaker" (judge). In the year 1000, the thing was debating converting from Norse gods to Christianity when a volcano erupted on the other side of the hill and lava was pouring out. The eruption was recorded, and hence it is known very accurately when the eruption happened.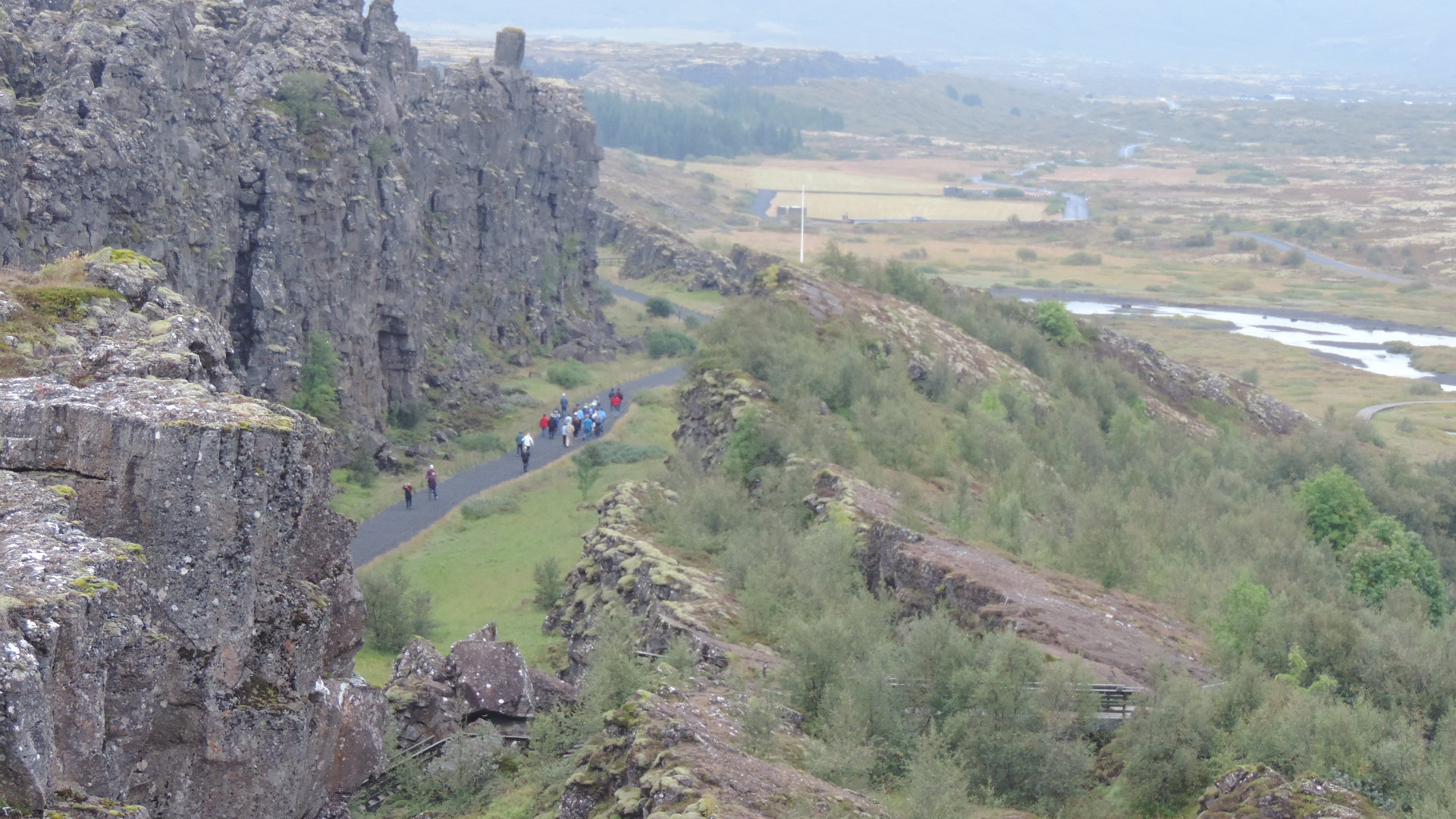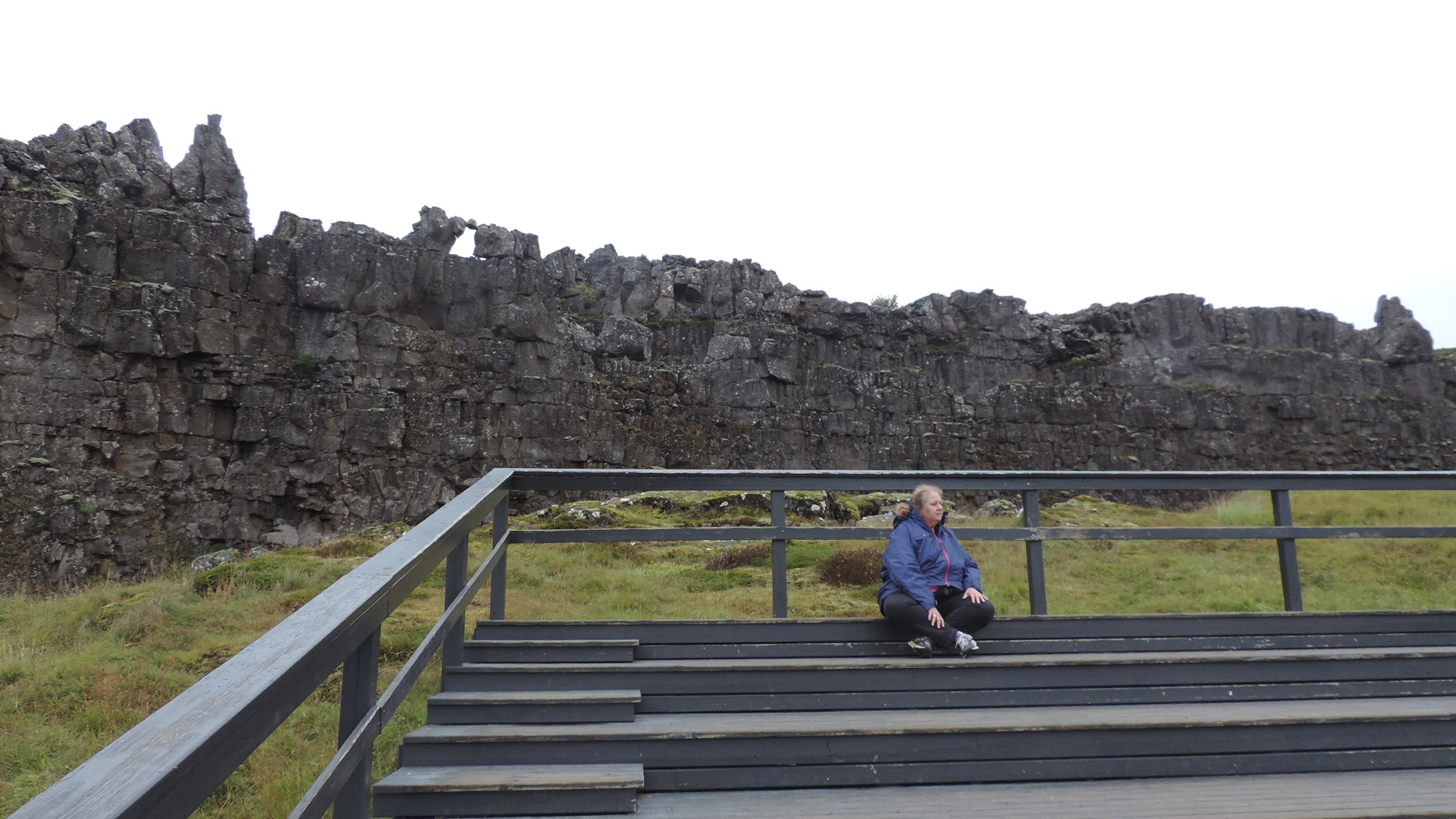 Strokkur geyser and Gullfoss waterfall (golden waterfall).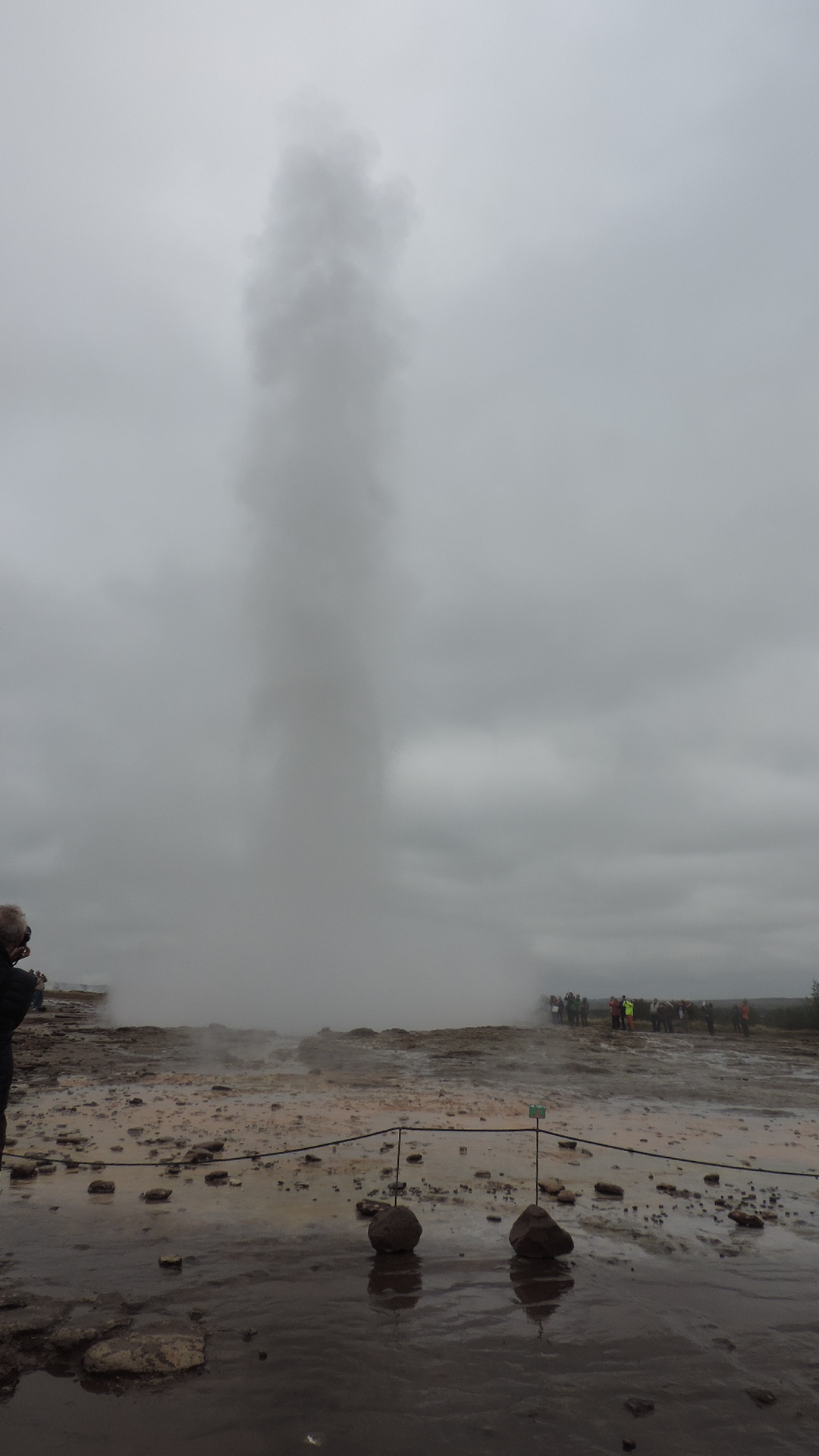 Icelandic horses and Faxi waterfall with salmon ladder


At Kerid there is a water filled caldera/crater. Inside a nearby geothermal power station.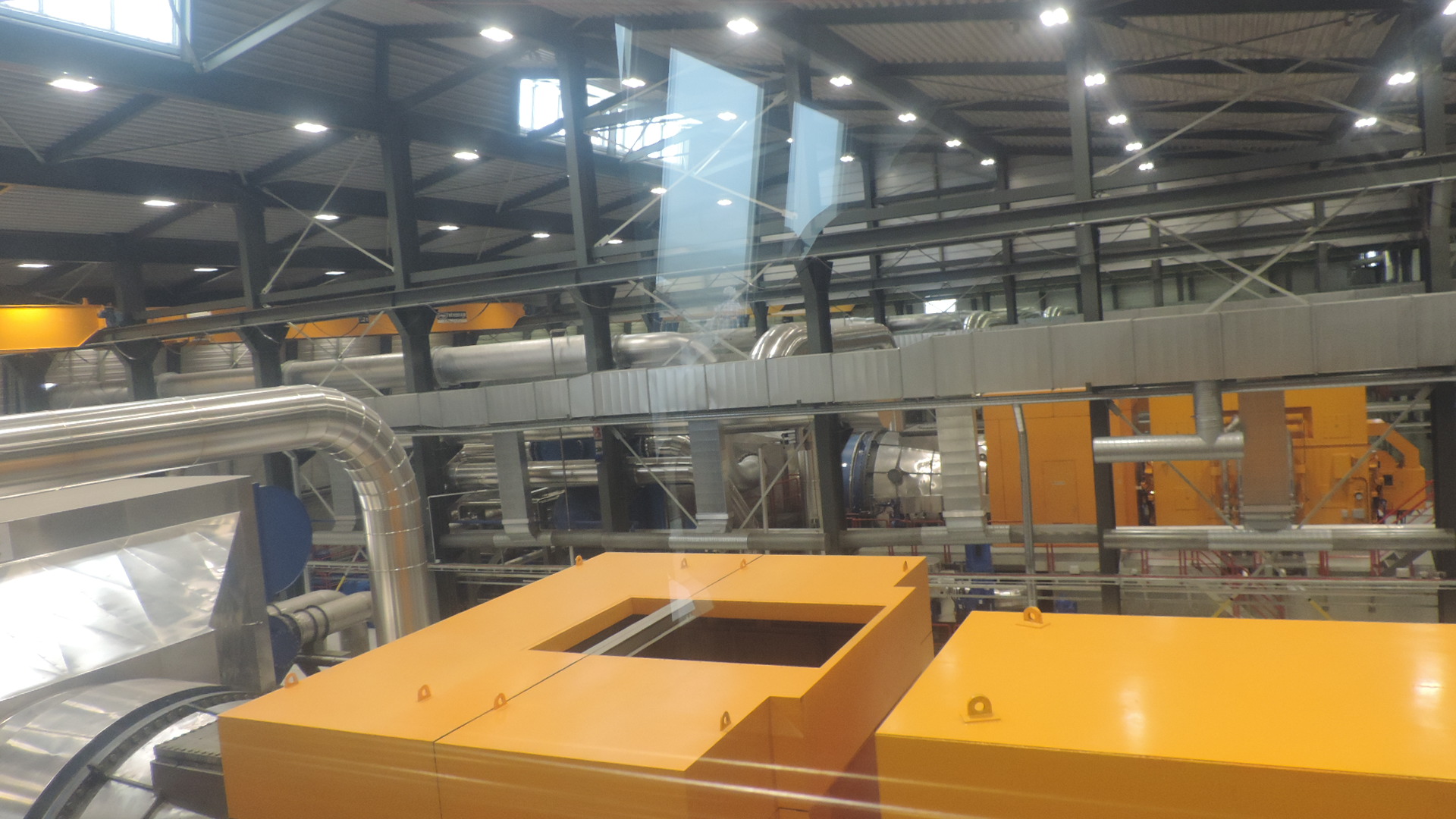 Blowing at 40 knots.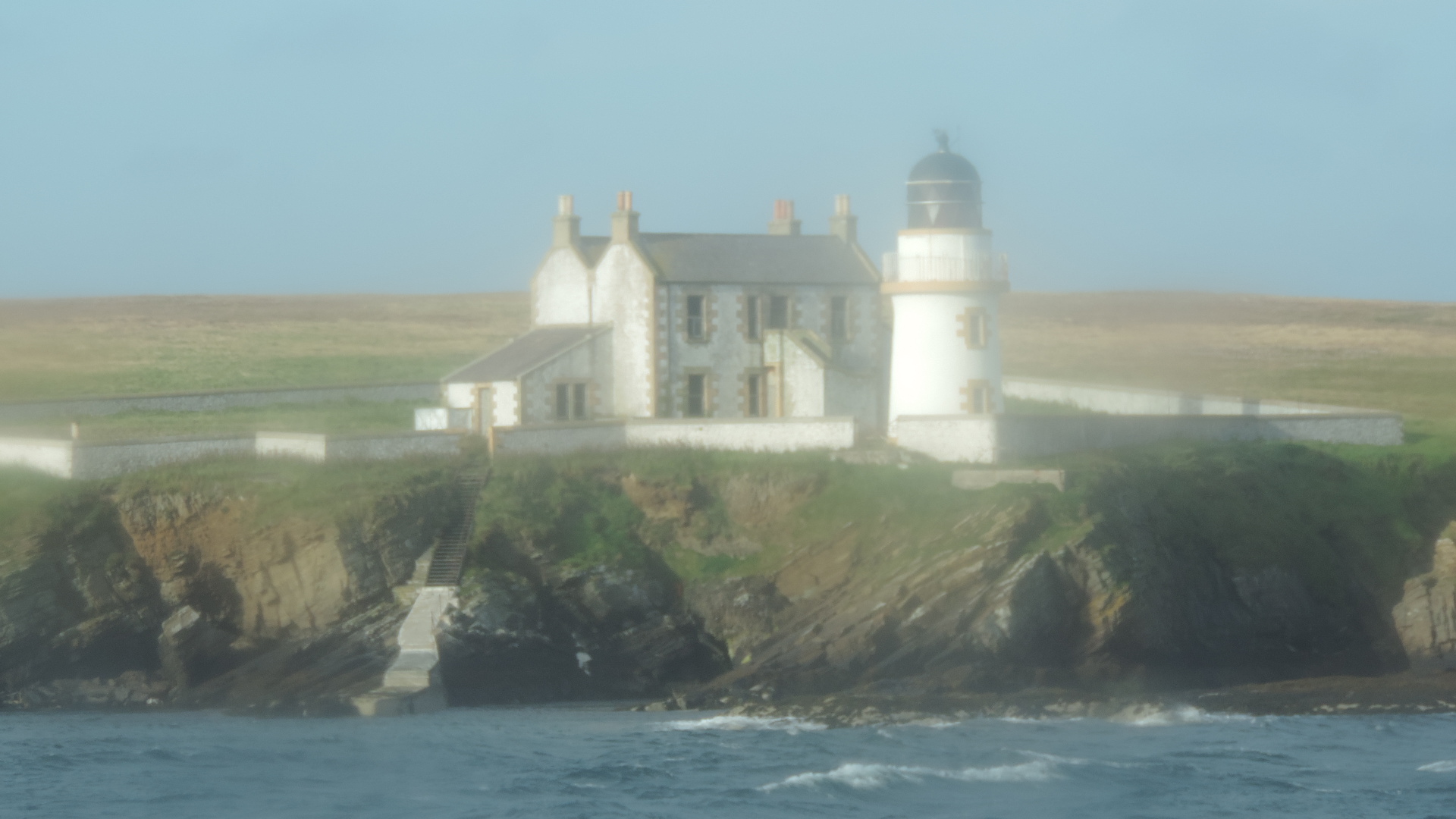 Orkney Islands - Kirkwall
Little run of 4 houses (Young St) where on of Kerry's Shearer ancestors may have lived.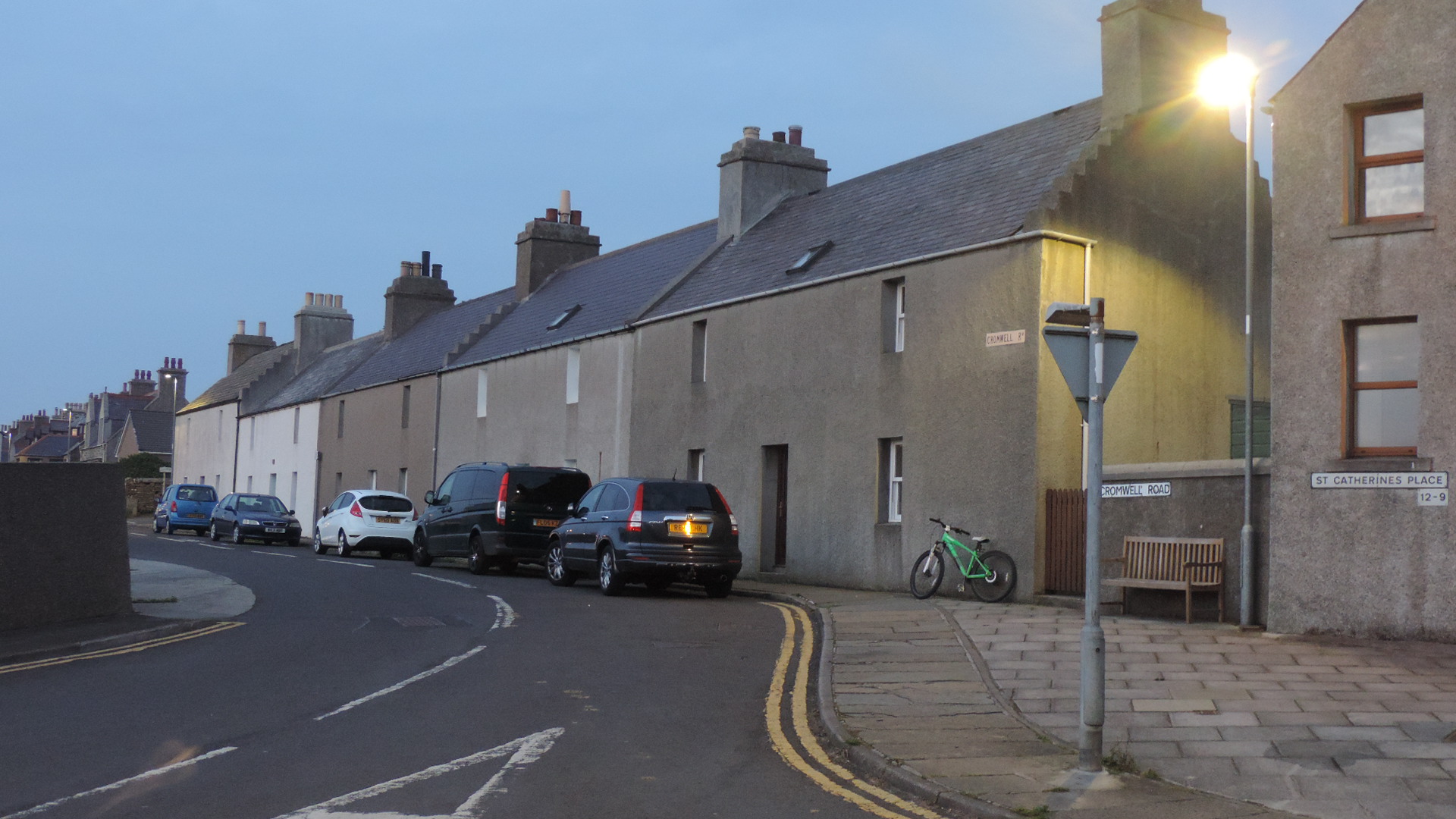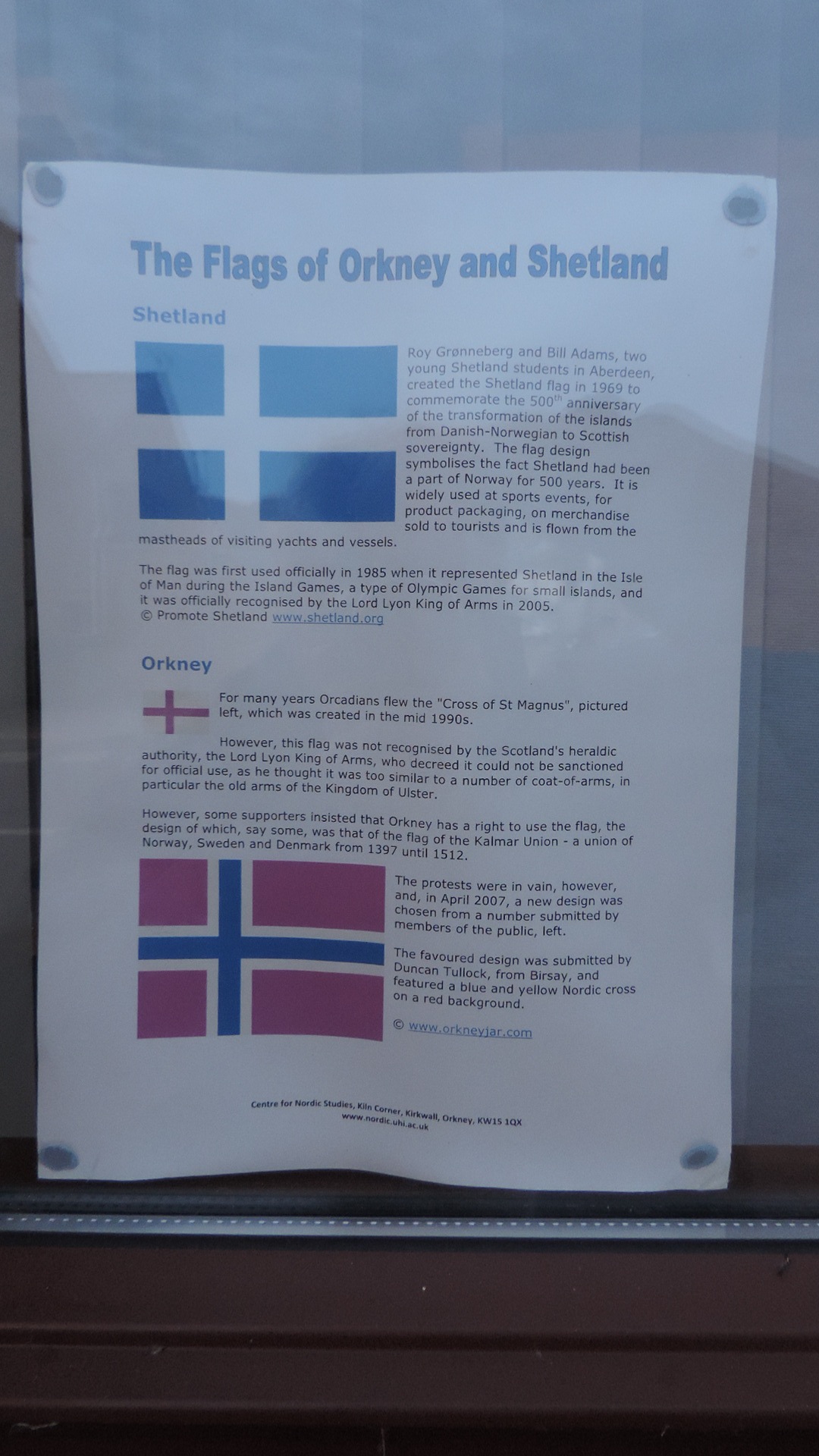 Streets of Kirkwall and St Magnus cathedral, built 1137.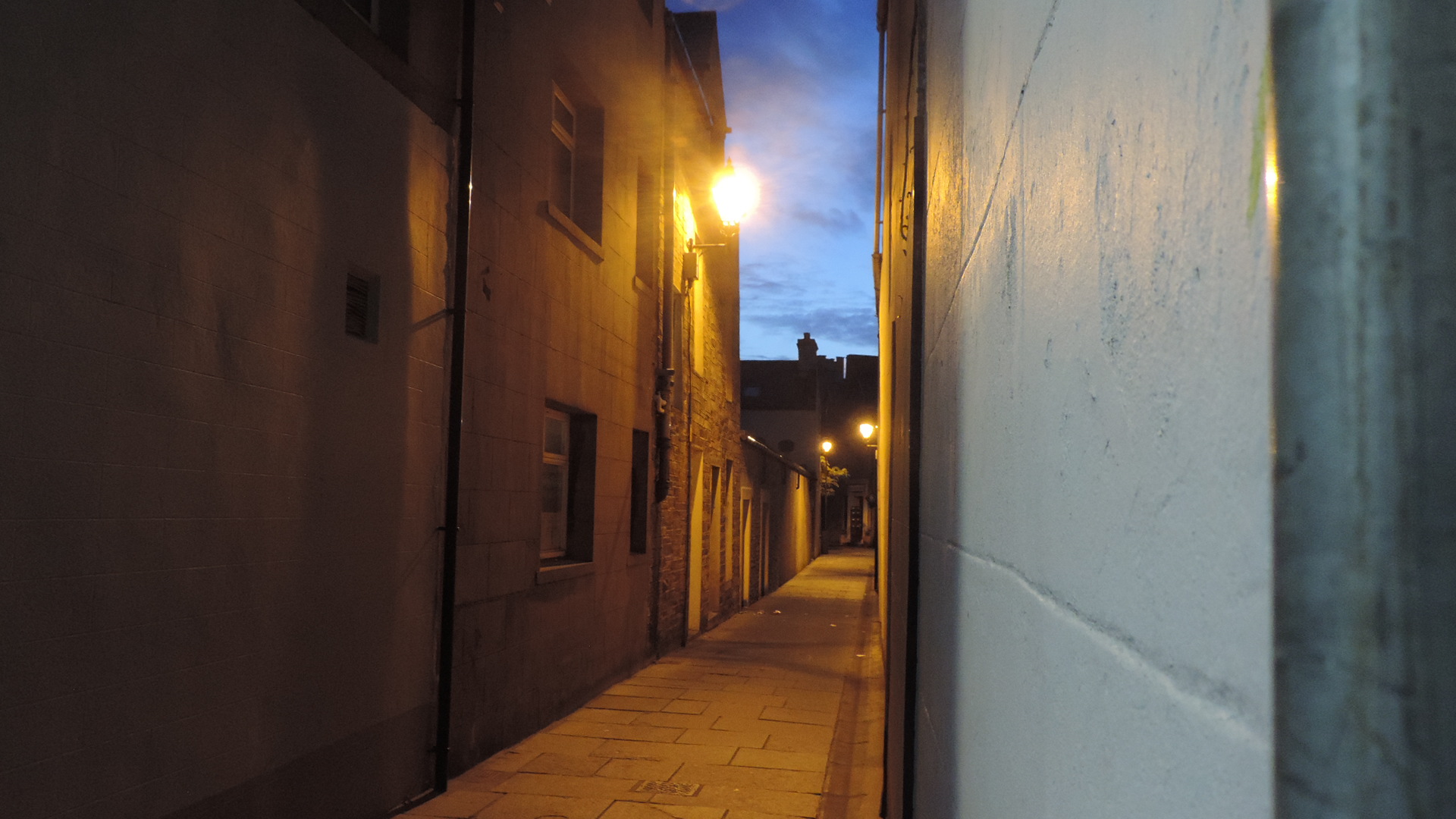 Wet and windy day. On the coastline of the Scapa Flow at Yesnaby, are remnants of a defensive battery; shame about the U-boats. Then on to the town of Stromness.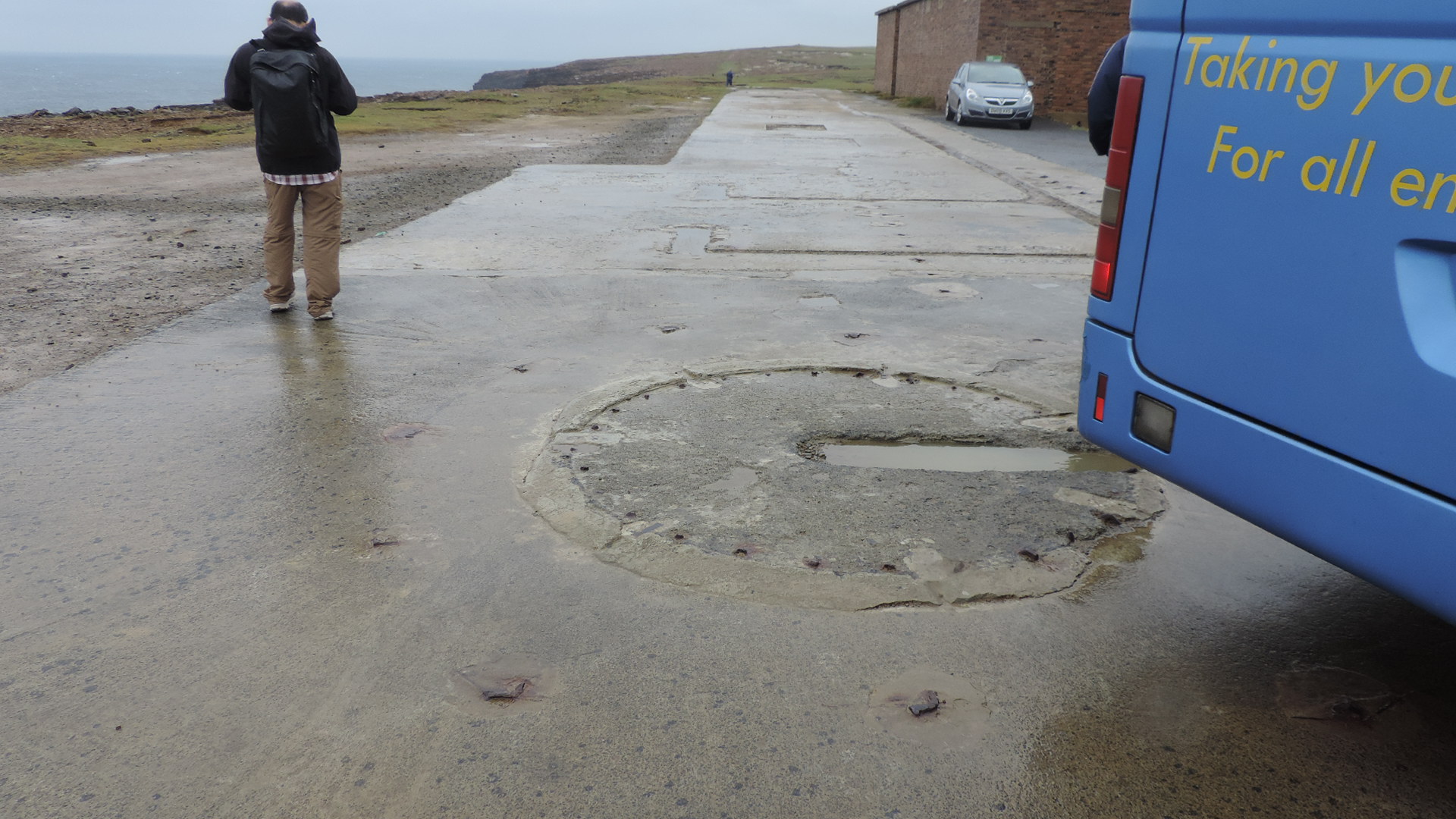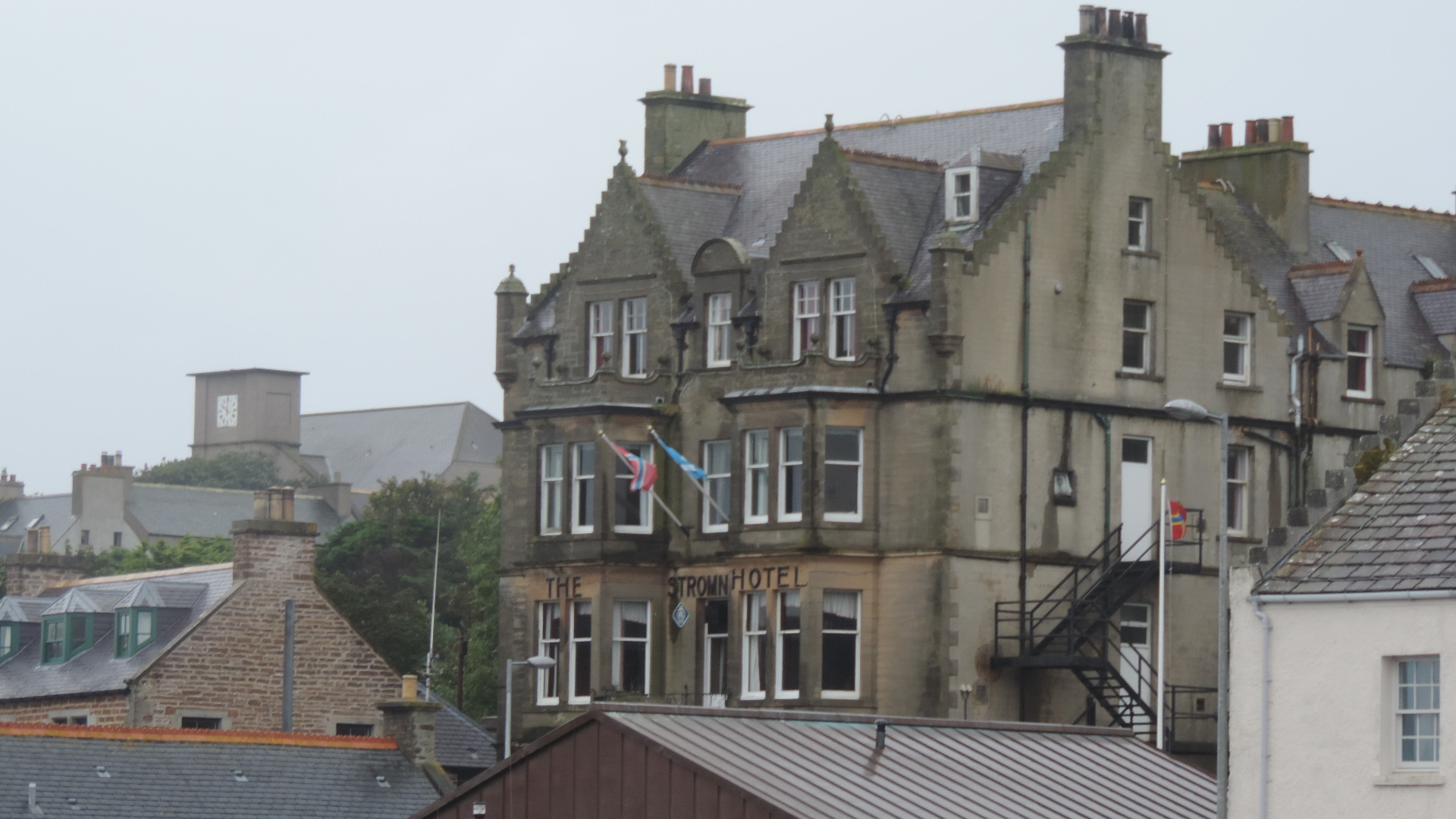 Neolithic standing stones of Stenness and pictish or norse settlement remains at Brough of Birsay? (or maybe they are pn the other side of the causeway).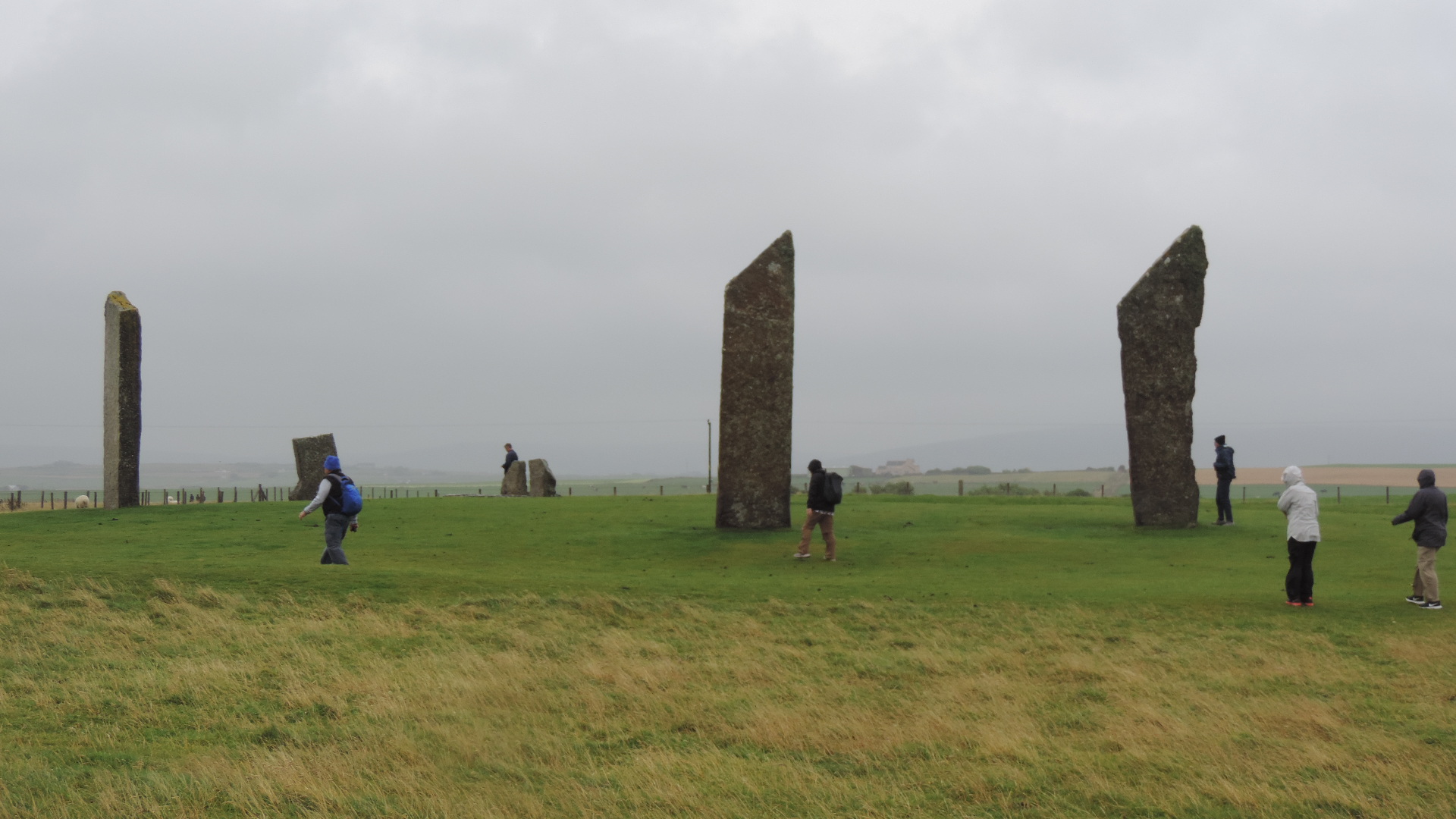 Firth of Forth - rail bridge (1890), 2nd road (2017), 1st road (1963), rail (1890) bridge. Queen Elizabeth opened both road bridges.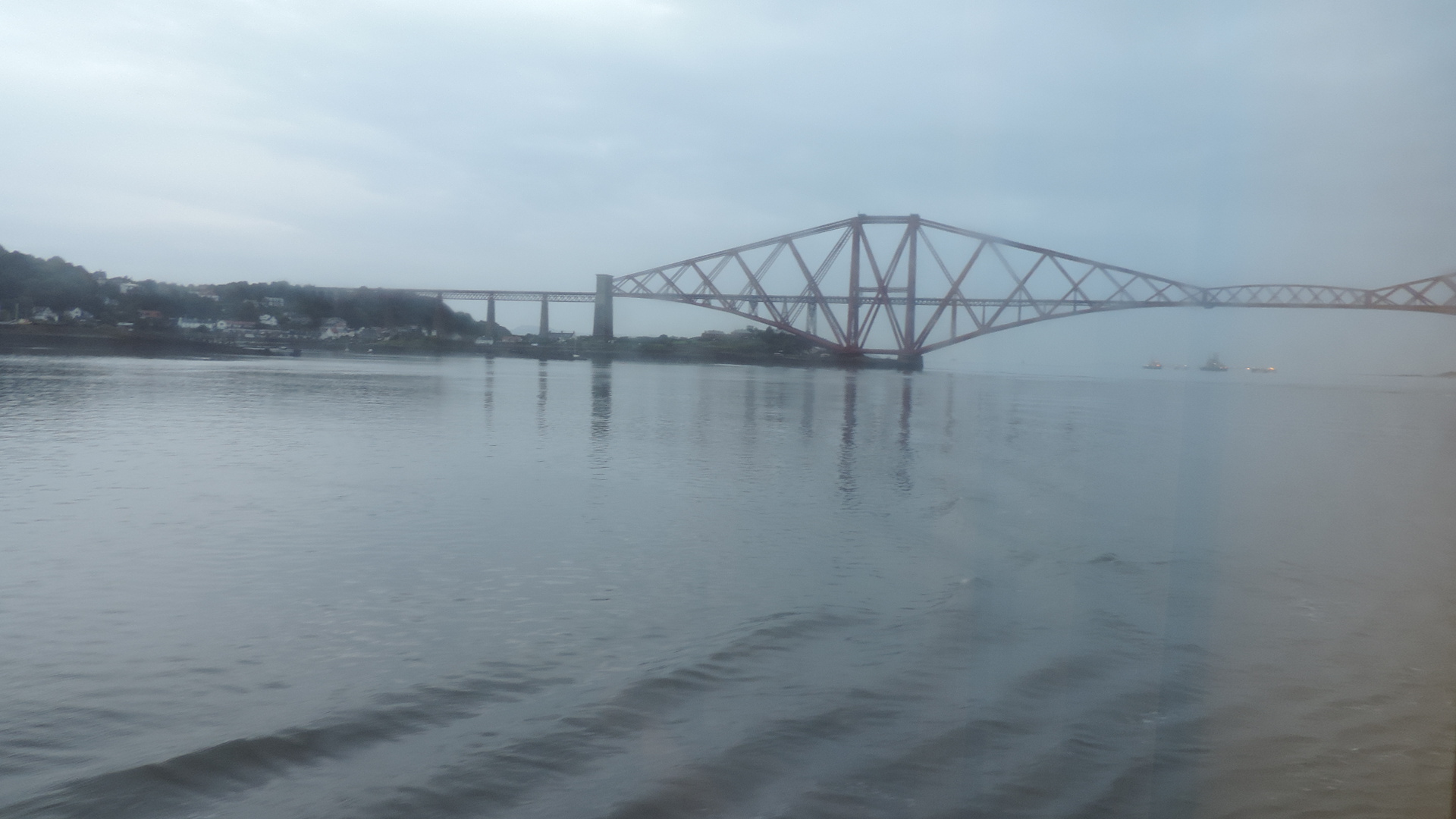 Greeted by a bagpiper in Rosyth. Mercat cross (with royal unicorn) of Stirling designates that it is a town that has the right to hold a regular market or fair.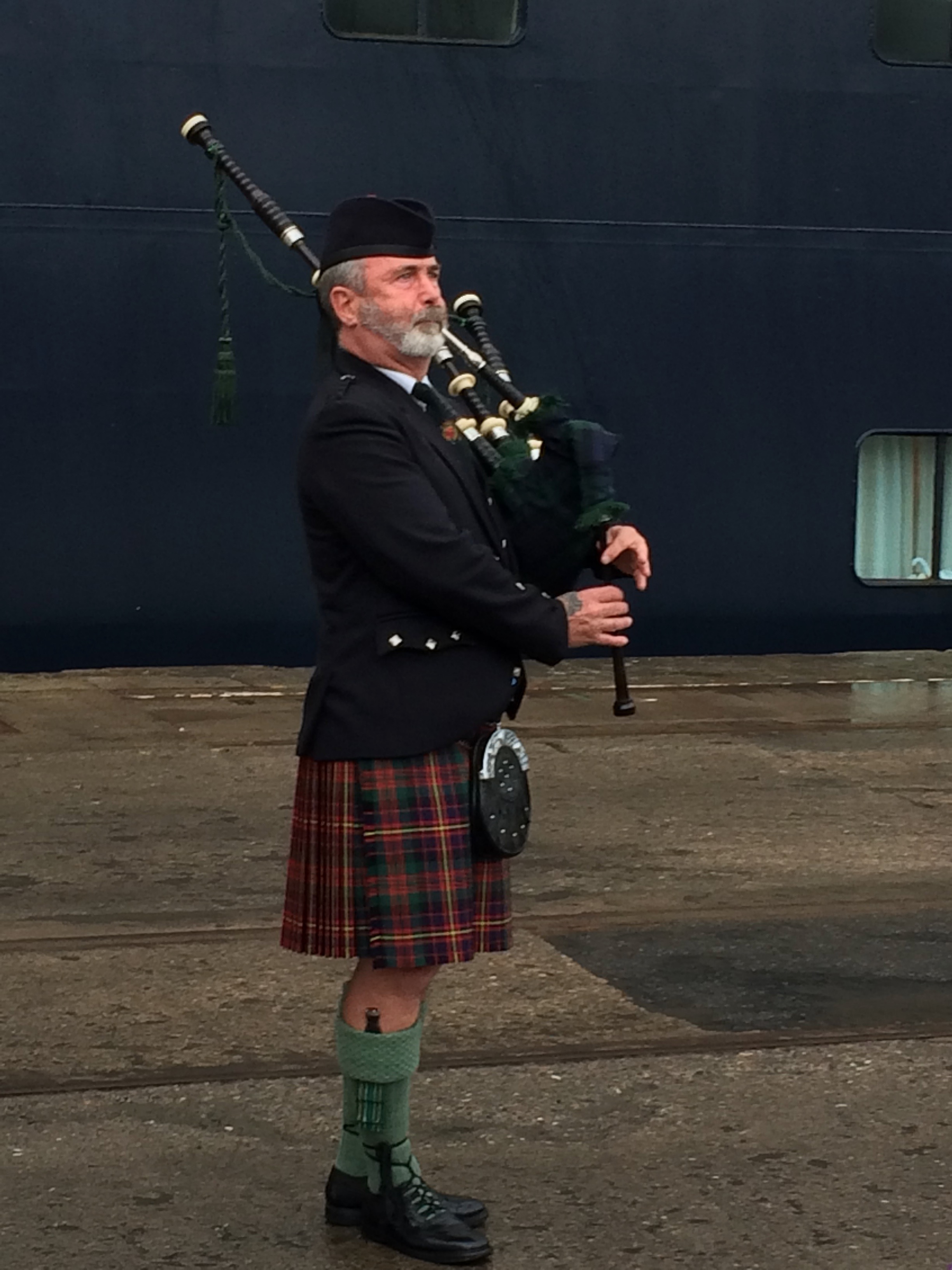 Robert the Bruce statue and William Wallace memorial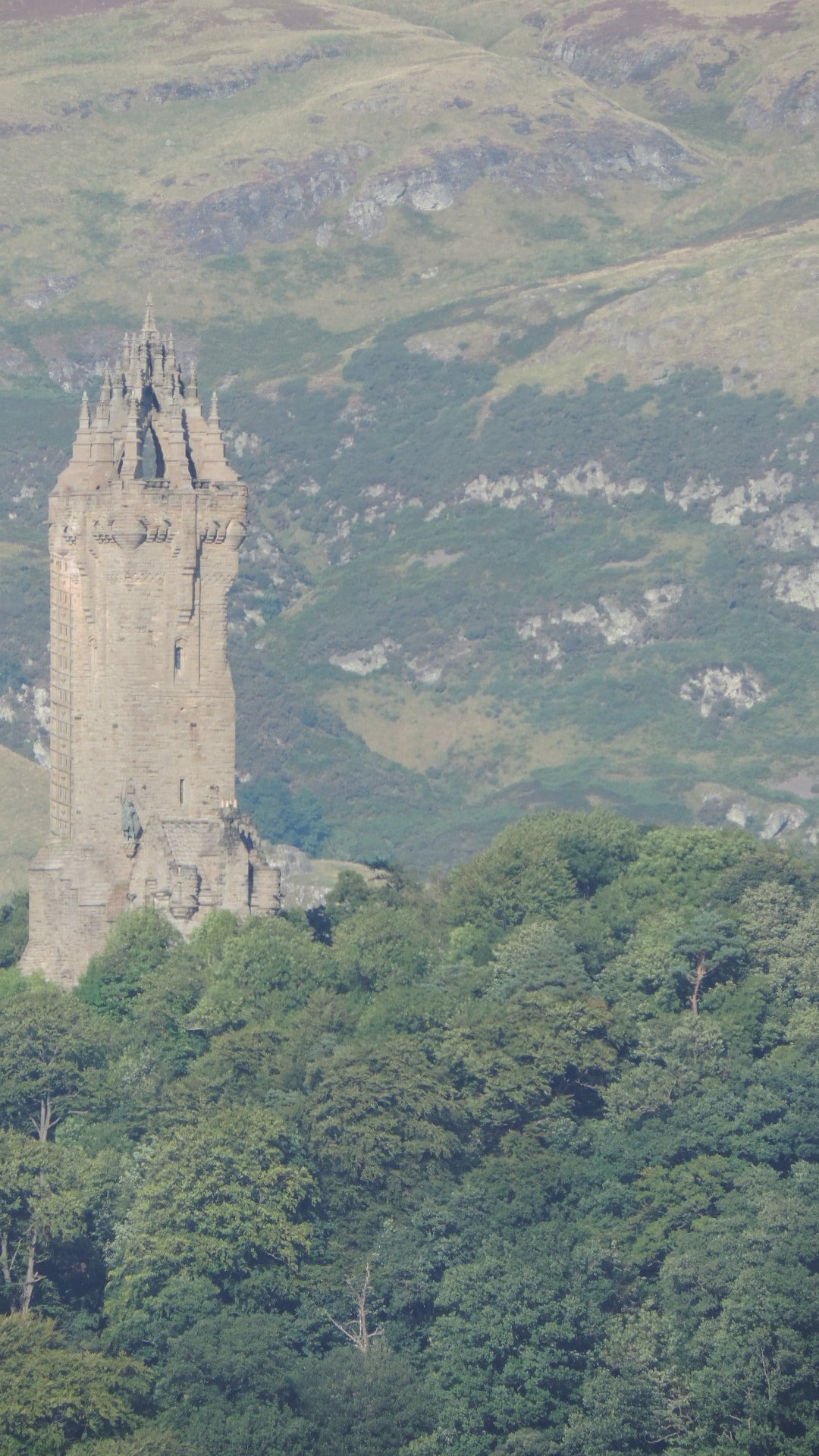 Stirling castle.


Oil rig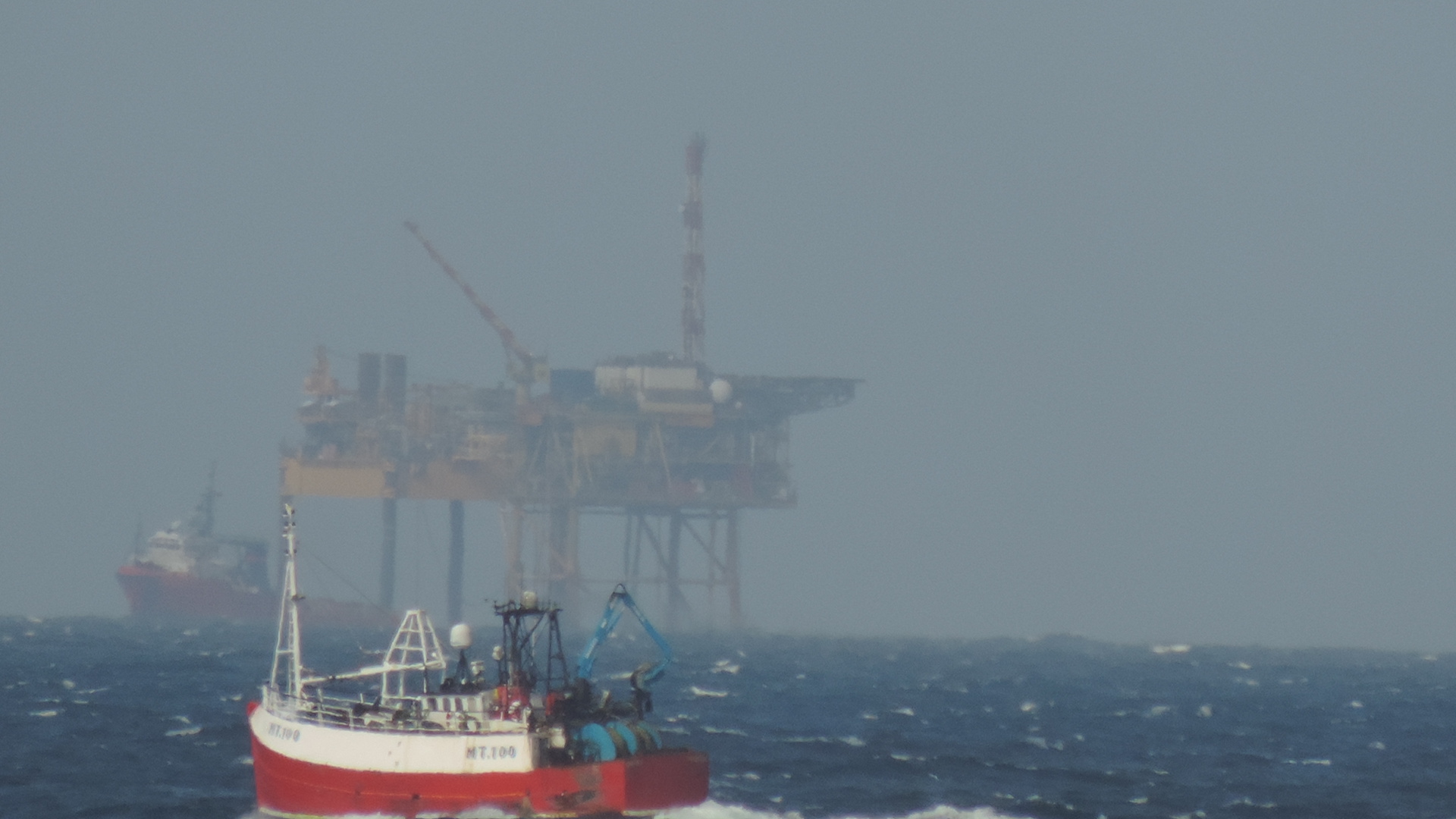 Troppen museum, hotel room in loft with glass wall to shower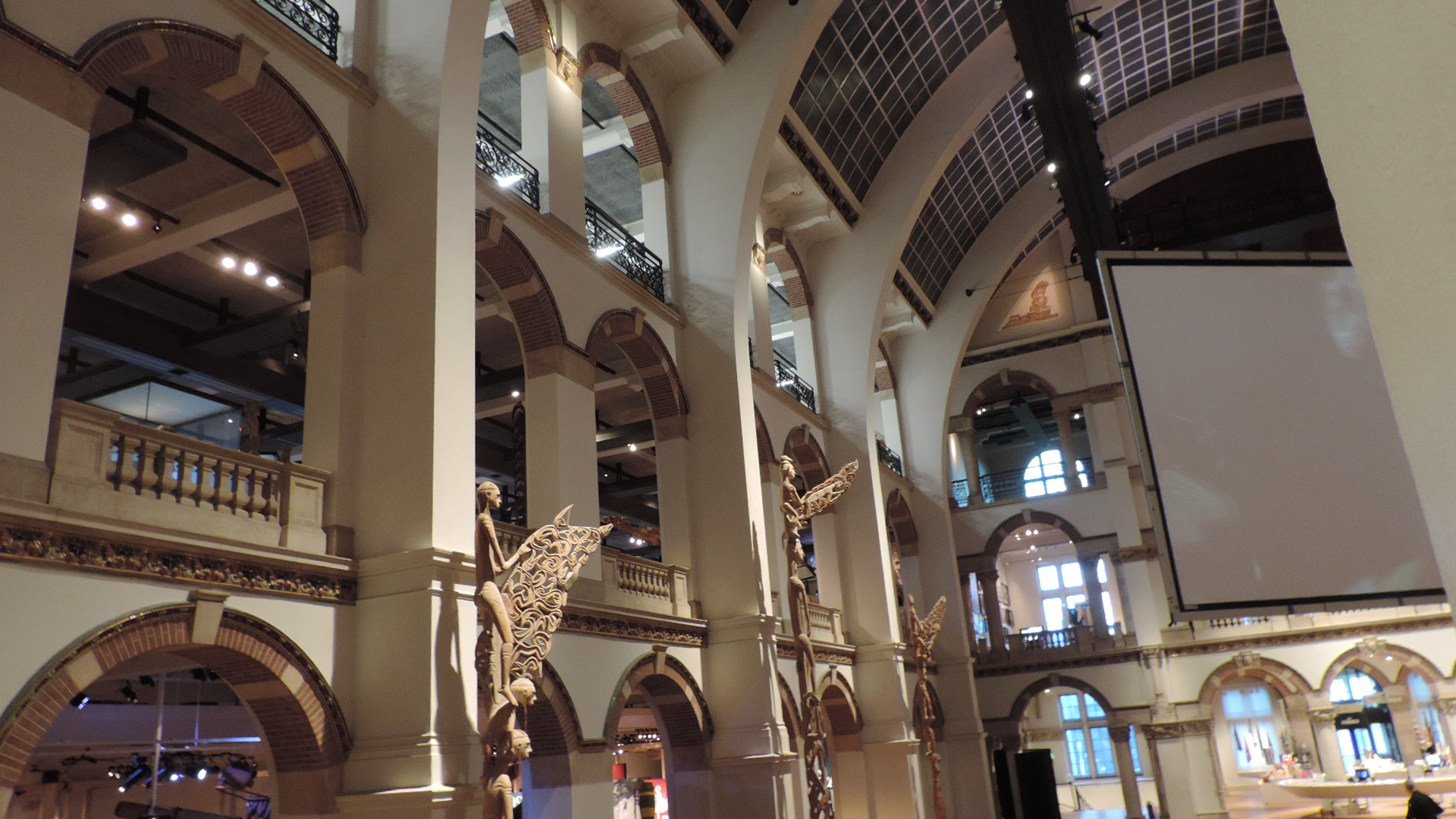 ---