Kalbar Baptist Memorial Inscriptions

© Copyright 1996-2020 Kerry Raymond and David Horton


---
Engelsburg Baptist Cemetery, Kalbar, Boonah Shire

Address: 1km East of Kalbar on Teviotville/Roadvale Rd (Near Edward Street)
Opened: 1885 - 1919 (Church 1875)
# graves: 79
More information about
Church records for Engelsburg Baptist Cemetery [assistance with the translation would be appreciated]
The National Guide to Australian Baptist Historical Resources and Services
Ipswich library Local History Resources
THE FAMILY TREES OF ROBIN AND PATRICIA POOLE
Coleyville, Engelsburg (Kalbar), Boonah and Highfields Baptist Cemeteries (Queensland)
Queensland place names changed from German names
German Baptists in Australia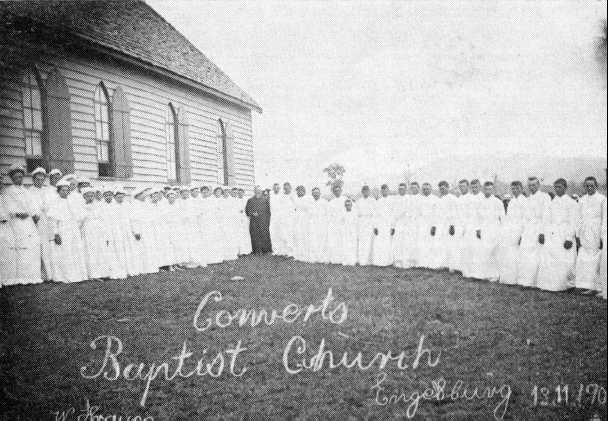 Local Histories of the Fassifern Valley and Rosewood Scrub
An Account of the German Baptist Church History in Queensland
Scenic Rim Regional Council - Cemeteries
Engelsburg is sometimes spelt Englesburg.

Genealogical Society of Queensland GSQ have records (ref QLD 820 310). This is referred to as Teviotville cemetery. GSQ index of the burial register (1994). There are records of disused baptist cemetery, off Edward st, Kalbar There is a copy of records and transcription plus translation.

Photographed: 26 Nov 2005


Displayed images are scaled down to fit on the screen, but full-size images can be obtained by clicking.

---
All the photos
,
Names in alphabetical order
,
All the cemeteries